Every classic Timber Block home needs the perfect fireplace. Not only are fireplaces aestheticallly pleasing, but regardless if they are wood burning, gas or electric, they can create just the right ambience, making your home look and feel cozy and comfortable.
Timber Block homeowners have the advantage of creating a design that suits them and their family to a "T", thanks to the ability to customize any floor plan or build a complete custom home. Inside, whether or not you build custom or straight from any of our plans, the interior is completed like any traditionally built home.
Here are a few fireplace ideas from Timber Block homeowners: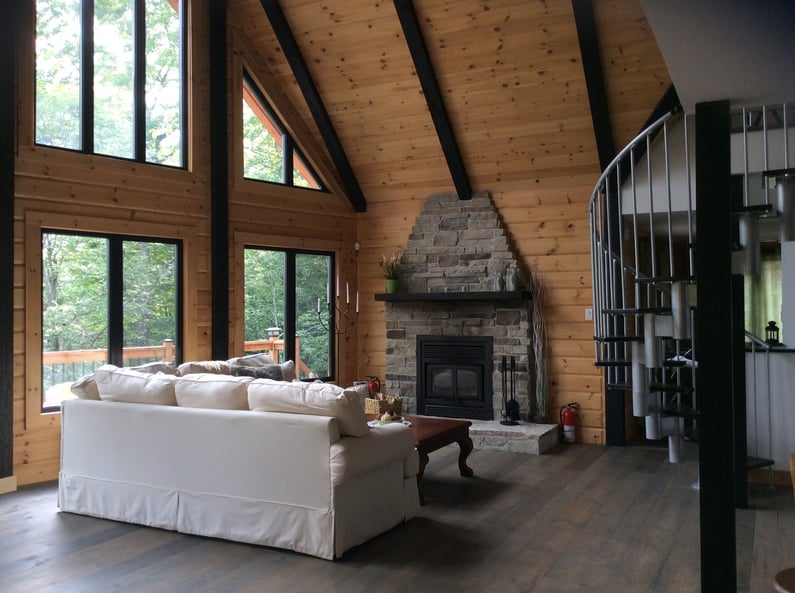 A unique stone design is the perfect style for this living room.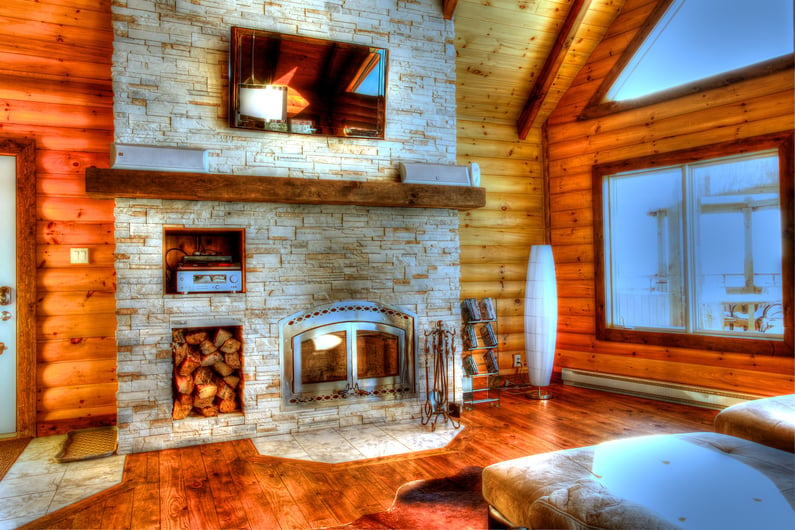 This fireplace is certainly a focal point in this beautiful living area, complete with a space for wood, electronics or other storage.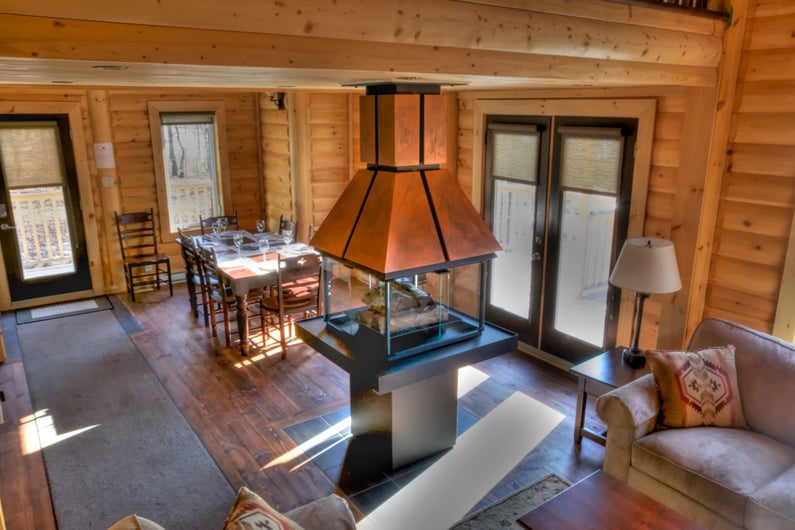 In this home, the fireplace is more like a centerpiece, resulting in a true "cabin in the woods" feel.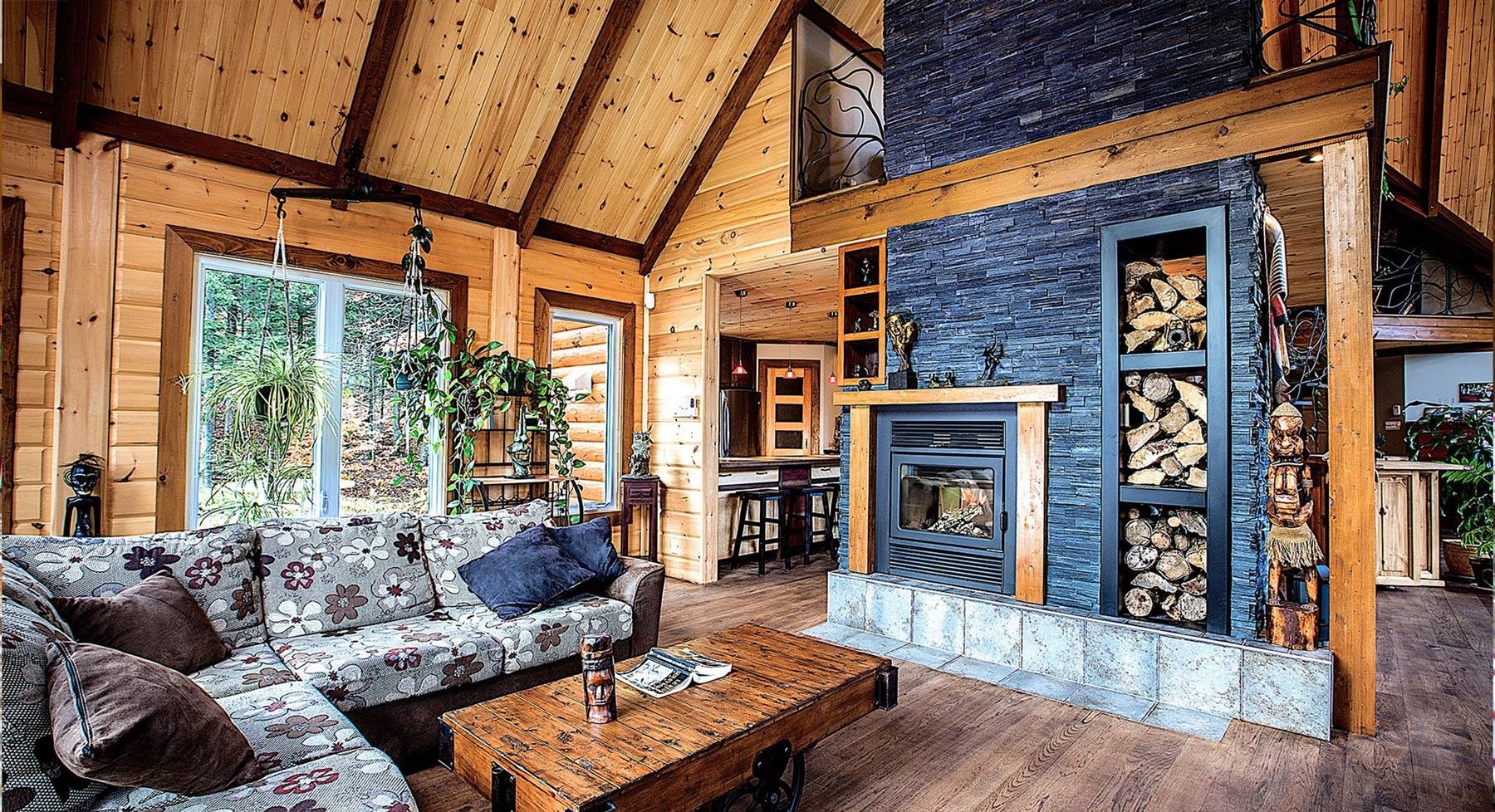 A spectacular double sided fireplace that extends floor to ceiling. Gorgeous.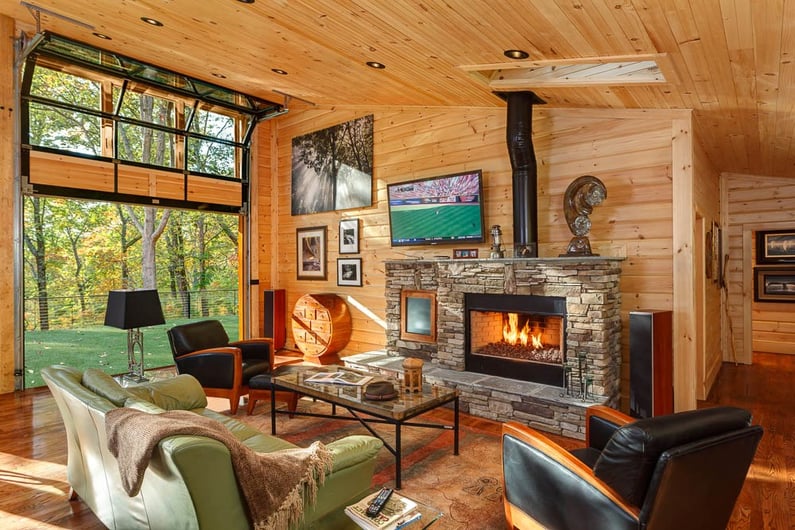 This custom home is a blend of classic and contemporary, with unique finishings all over the house, and the fireplace certainly doesn't disappoint!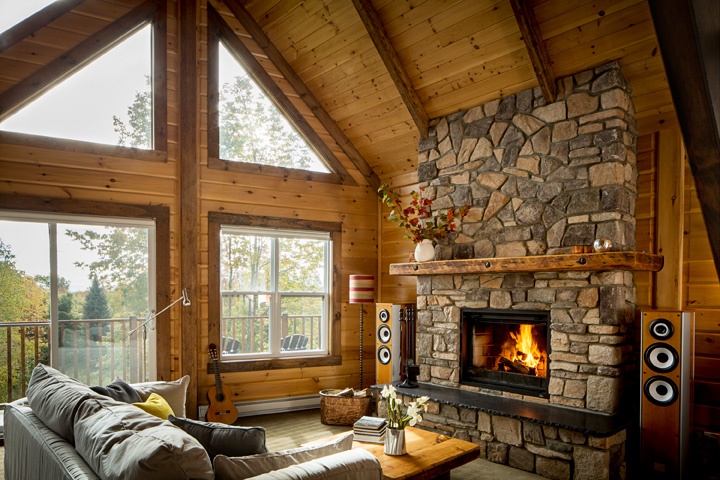 Multi-colored stone work suits this classic home perfectly.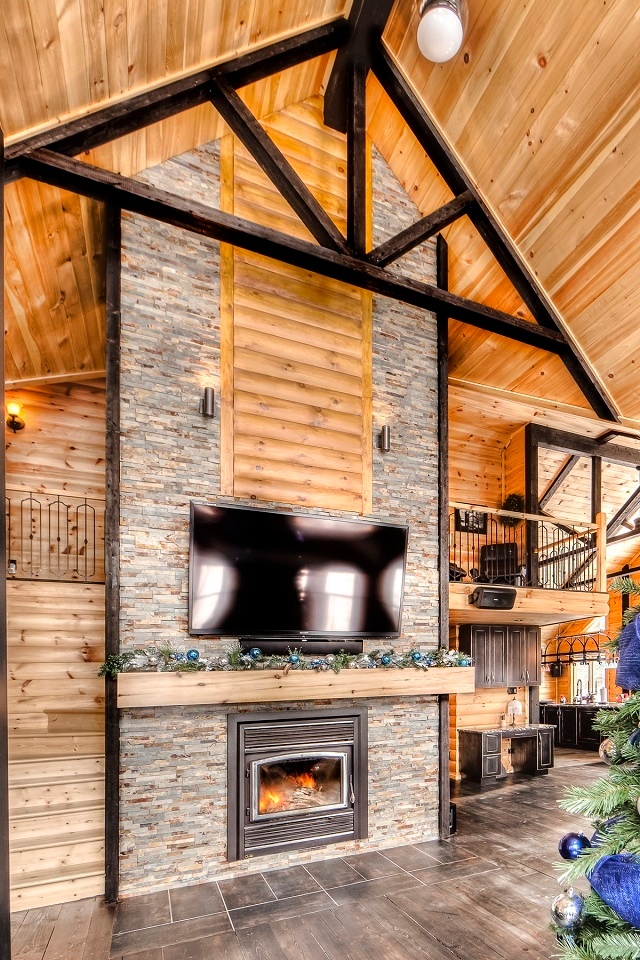 Another example of choosing widely, this stunning fireplace will have all your friends and guests talking.
On top of building the most beautiful engineered log homes of today, thanks to our patented system building technology, our homes have R-30/R-36 wall insulation, making our homeowners comfortable all year long without skyrocketing energy bills. In fact, many of our homeowners will tell you, even during cold winter days, the fireplace may be all they need to keep warm and cozy.
To find out more about Timber Block's award winning technology or to find a location near you, click below.