Build anywhere...assembles in hours. You'll hear us say these 4 words a lot. (In fact, #buildanywhere #assemblesinhours are our favorite hashtags on Instagram!) Today, we're going into more detail on what this means to you.
Build Anywhere.
It all starts with the Timber Block process. Years ago, when Timber Block was established, its intention was to be an efficient, ecological and environmentally responsible alternative to regular log home construction. Within months of launching, Timber Block homes were going up all over its home province. Not long after, the construction of Timber Block homes spread to all over Canada, and into the United States. In addition, because of the unique panelized process, we were able to expand the styles: now you will find Timber Block homes of all sizes and styles.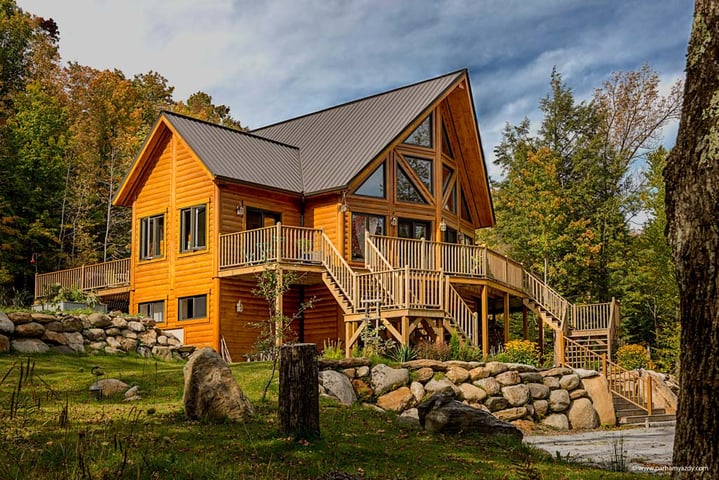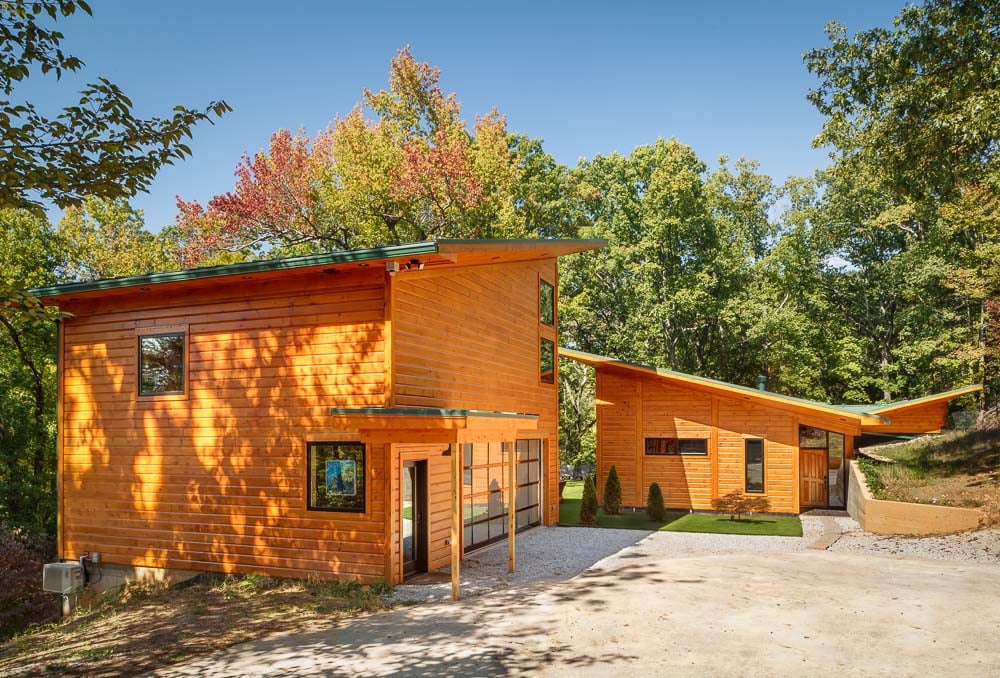 How are we able to "Build Anywhere"? Timber Block boasts "genuine stacked construction." Each length of wood is stacked one-by-one, then bonded and thru-bolted every 24 inches. This process all happens in our factory at our home base, a controlled environment for quality control. Once the panels are developed and prepped, all the walls are stacked (typically on one truck!) and delivered on-site. Because of the nature of shipping - our homes can be built - literally - anywhere. Not only can we build in any location, we can build on any terrain. We have homes in all sorts of places - from steep mountains to deep in the woods.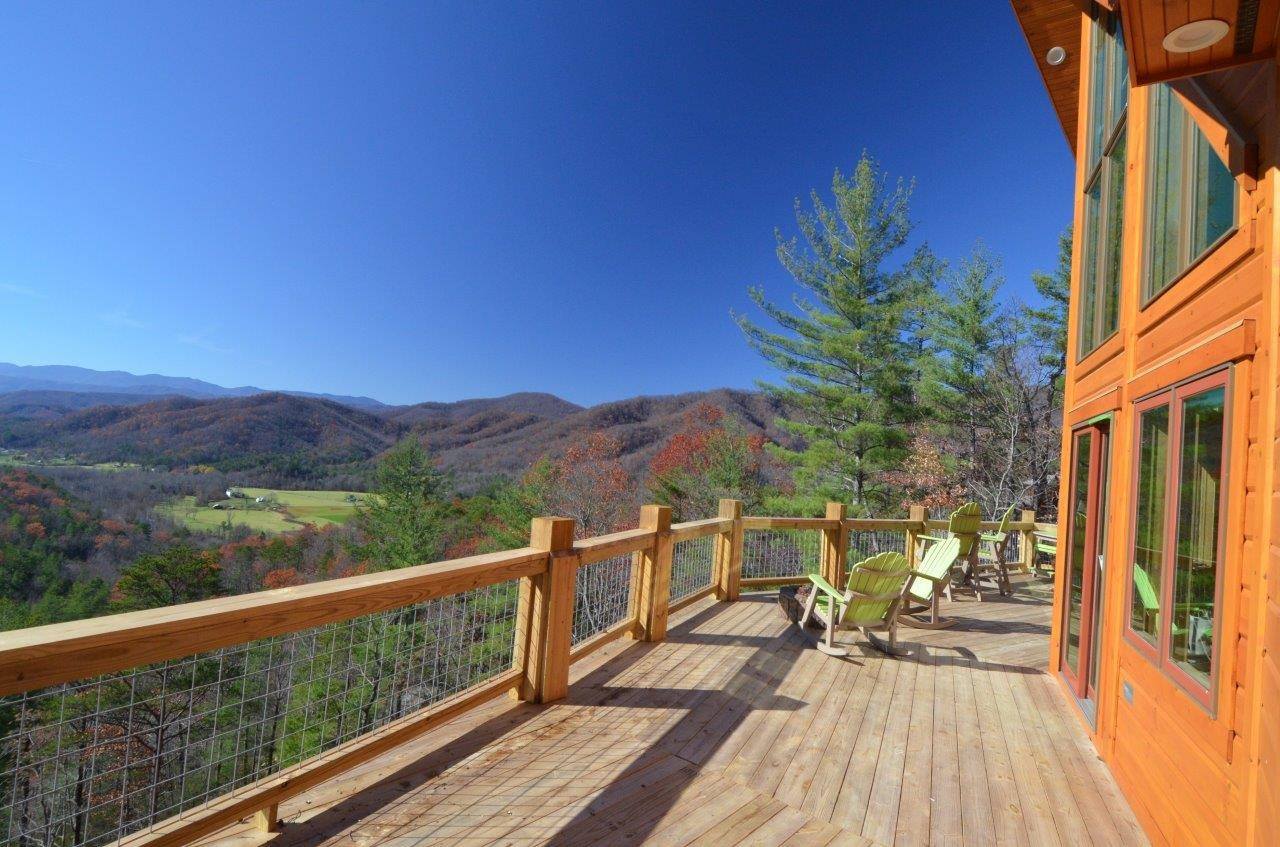 Now, let's take a look at the "Assembles in Hours" part.
This is the next step in the Timber Block home building process. Once the walls are delivered on-site. using a crane (and in some cases - a helicopter!) each wall is installed on the prepped and ready foundation. The installation happens within a handful of hours, and our homeowners can see the shape of their home develop. The home can be dried-in within days. All interior construction is completed the same way as traditional construction.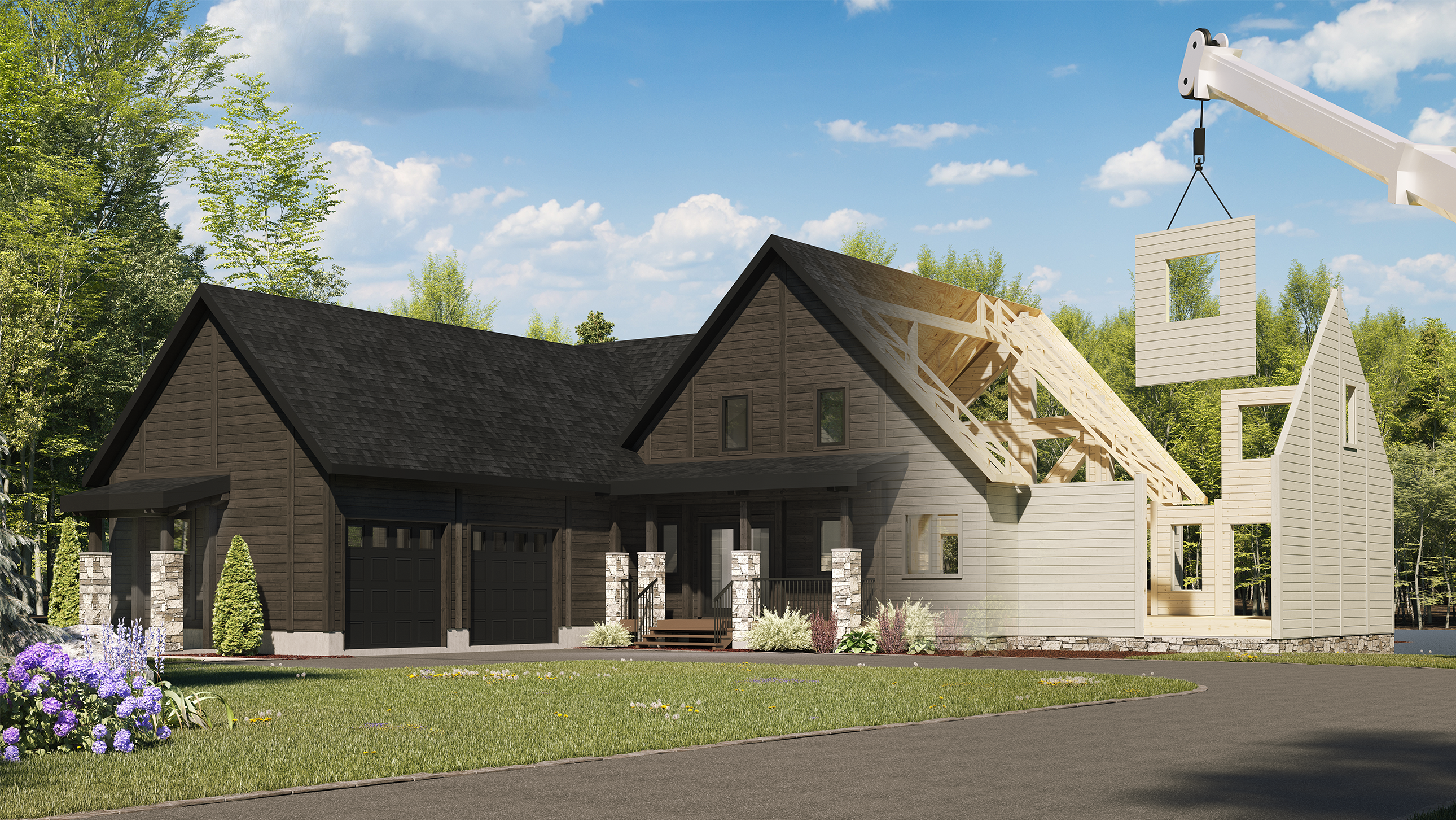 Due to the ease and fast installation, our homeowners are able to move in much faster than most traditionally built homes. This not only save time, but money as well.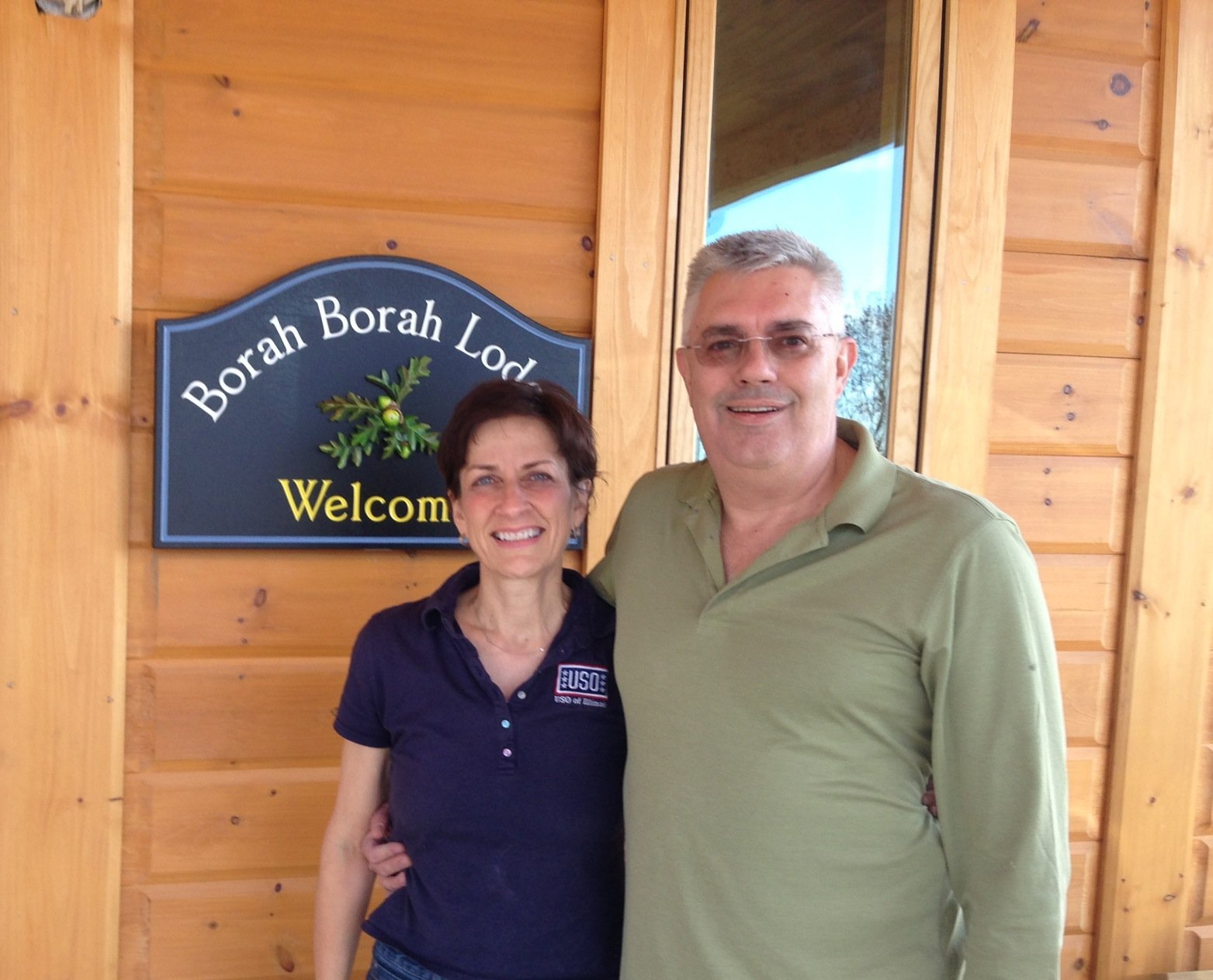 Michael & Victoria - Happy Timber Block Homeowners - Dakota model, Wisconsin
These are just 2 of the benefits of building a Timber Block home. To find out more about our company, our team, our homes or our procedures, contact a Timber Block Home Consultant today.