During an interview with Charlotte Today, Timber Block Project Manager Curtis McCurry explained the Timber Block technology, how it works, and how we're able to reach the level of energy efficiency that we do. Curtis explained that Timber Block - a patented product - was originally created as an alternative to the traditional log home...and that's exactly what happened. (Click here for the full interview with Curtis.)
Many people looking to build a log cabin home - whether it be a mountain home, lakefront, 1000 square feet or a sprawling mansion - were looking for alternative building methods for a number of reasons:
Most traditionally built log homes are not very energy efficient. Typically, in order to get up to an R30 wall, a "log" would have to be roughly 25 inches. See the chart below:


Settling and checking. Most log homes will do both. When the logs "check" or crack, (which - in most cases - will happen quite soon after the construction of your home - typically the first hot season) the wood is susceptible to moisture damage. In order for this to be fixed, the homeowner must fill in the cracks with caulking, which is a lengthy and costly process. Because Timber Block homes will never settle or check, thanks to our ability to dry the wood to an 8-10 percent moisture content, Timber Block becomes an excellent alternative to a traditional log home.

Maintenance. As you just read, the caulking of a log home can get expensive and take time. Plus, when building with wood, the log homes will have to be re-stained. Timber Block homes are built with Eastern White Pine, however, our finishes all come with a 15 Year Warranty.

Time. Most log homes will take awhile to construct fully. By the time the logs are selected and prepped and delivered and then built on site, the homeowner is looking at possibly several extra weeks - if not months - before they are able to enjoy the home they always dreamed of. Timber Block homes are constructed much faster, as the walls are put together in the factory, flat stacked and delivered (typically on just one truck, saving the homeowner even more in delivery fees!) on site. To top it all off, the raising of the walls are done in just a few hours.

The elements. As mentioned above, because the logs are delivered directly to the build site, they are open to the elements: weather, bugs, critters, etc. putting the home at risk. The Timber Block walls are delivered ONLY when the foundation is complete and the wall raising can happen as soon as possible.


These are just a few points on why Timber Block is considered an excellent alternative to log home building. You have the look of a log home, but without all the hassle.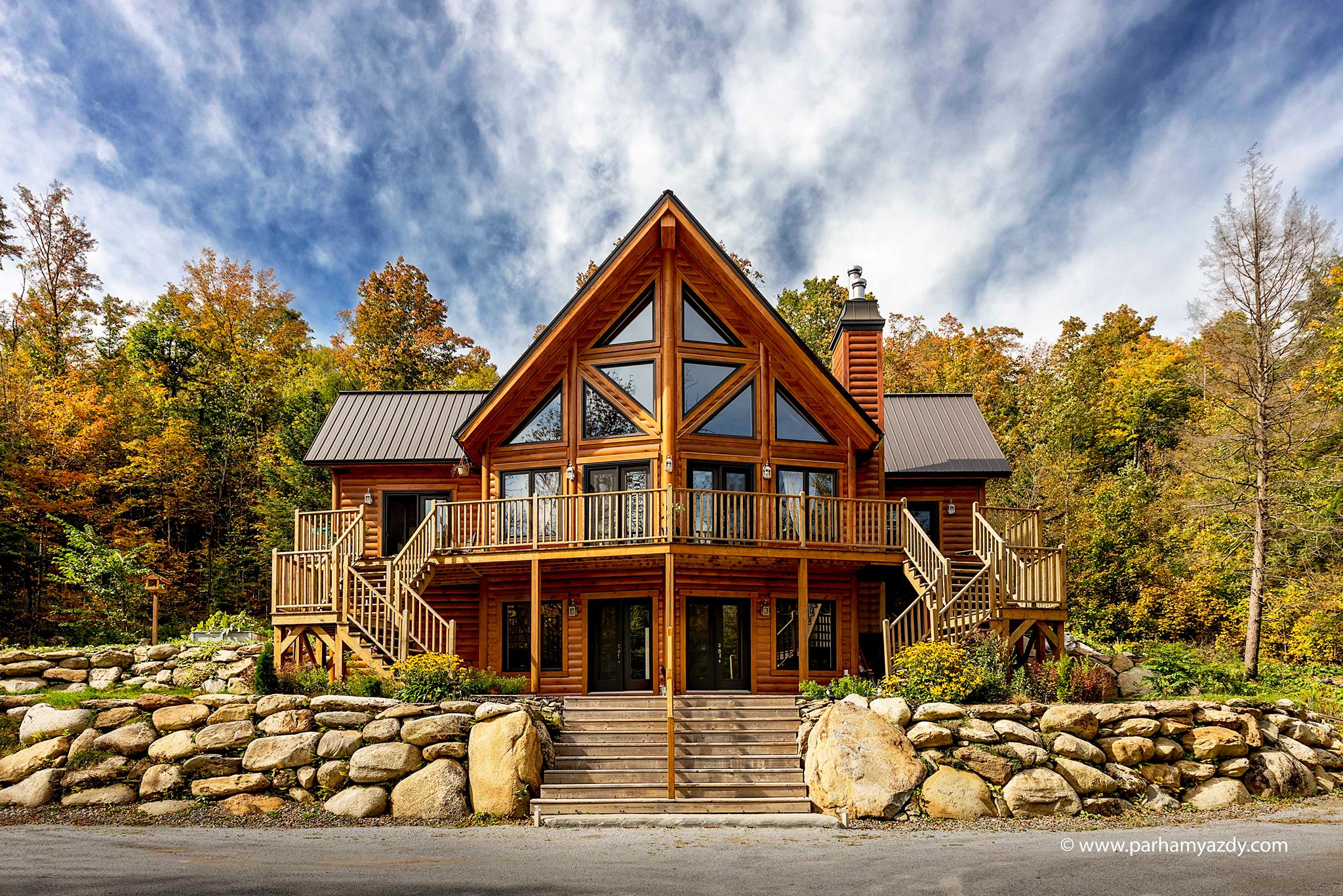 To find out more about Timber Block, contact a Home Consultant, or visit us at a location near you.