For many individuals, couples, and families, owning a second home such as a cottage, is a life goal - a future plan, a dream. And for some people, they can visualize that home deep in the mountains, nestled in a secluded wooded area, or constructed on the shore of a lake or ocean.
While Timber Block is no stranger to constructing modern, contemporary primary residential homes in heavily populated neighborhoods, or commercial buildings in the center of a city, today, we're talking specifically of Cottage "Life", the lifestyle, the dream that can easily be turned into a reality.
Years ago, when the Timber Block system was born, our primary construction was more of a typical log home look - the classic "A" frame, with plenty of windows, open spaces inside, lofts and plenty of beautiful wood. Very quickly, this lead Timber Block to build over 45% of the "log homes" in its parent location. It wasn't long until those looking to build a log home found Timber Block and soon realized they were able to build and live in a home they've always wanted, but without the problems a traditional log home can bring (checking, settling, low energy efficiency, high levels of maintenance, etc.) In addition, people learned they were not only going to reap the benefits of a highly energy efficient "log" home, but they could customize any plan they wanted.
Fast forward several years, and Timber Block is now recognized around the world as one of the leading manufactures of engineered wood homes. Today, as we have expanded to include all styles of home, from Classic, to Contemporary, Vintage and Craftsman, our Classic style home maintains the number one choice for homeowners.
Let's take a look at some of the Timber Block homes built around the world: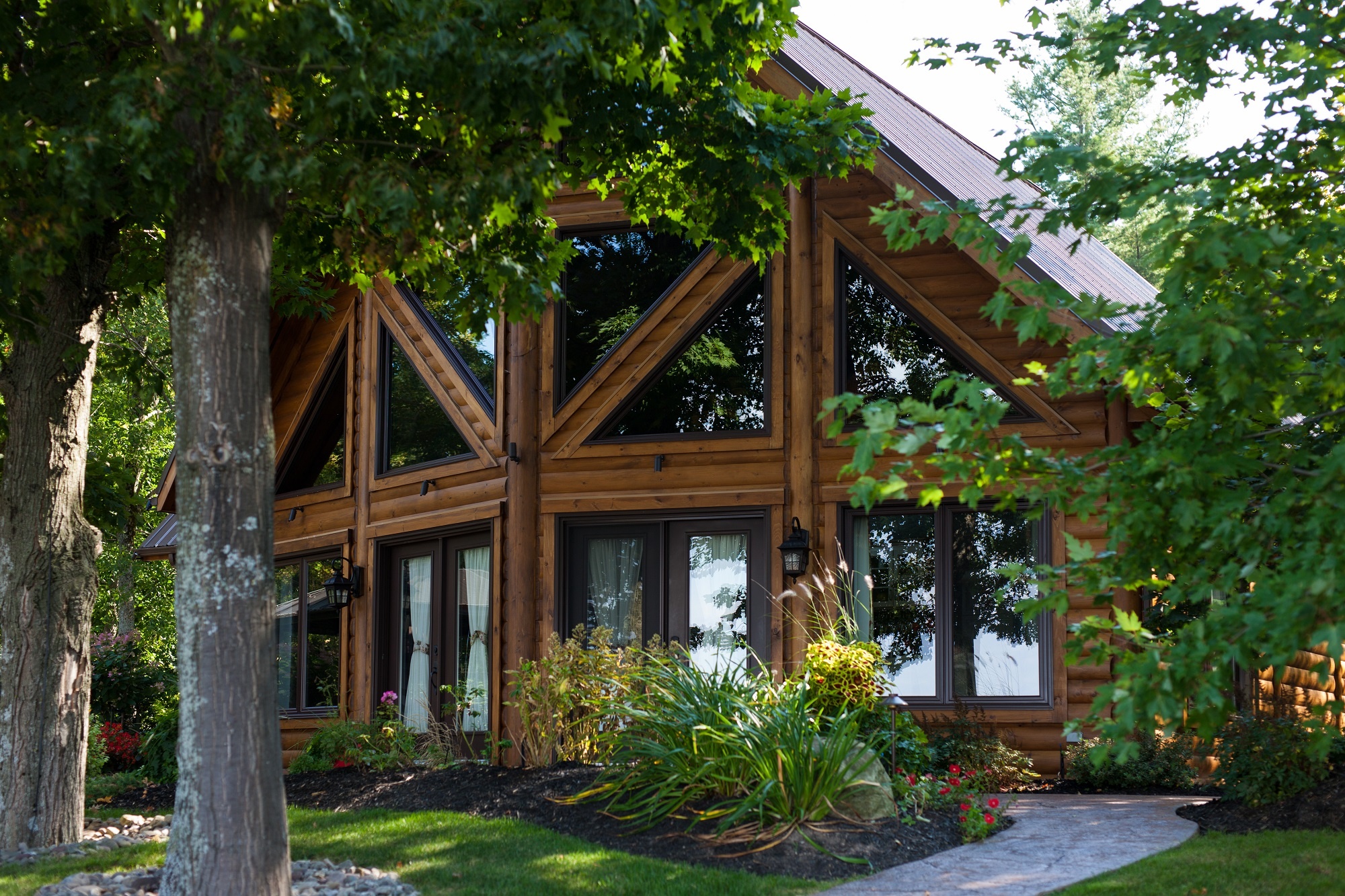 The above photo is absolutely the picture of cottage life. Just feet from a gorgeous lake, this St. Bernard model was customized inside to meet the needs of the family. You can take a look inside in the Timber Block Photo Gallery.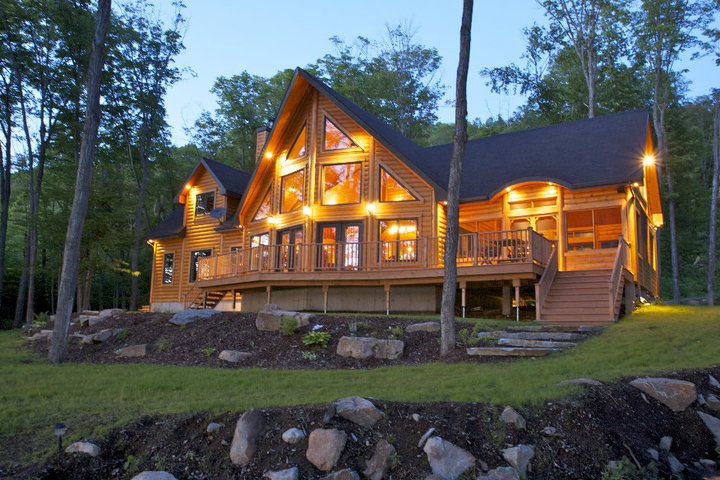 The Denver is a larger model found in Timber Block's Classic Series, and by far, one of the most popular. We've built this model in all sorts of locations coast to coast - each customized to make it unique to the homeowner.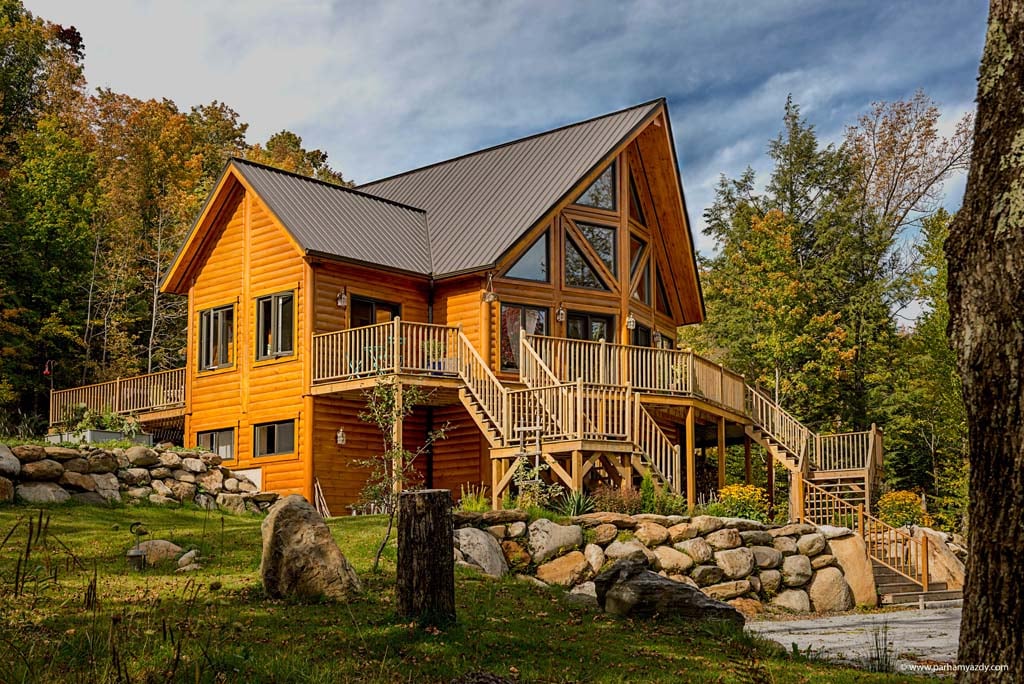 Our Number One choice in the series...the Dakota. At just over 1800 square feet, it's the perfect size for those looking to build their dream home.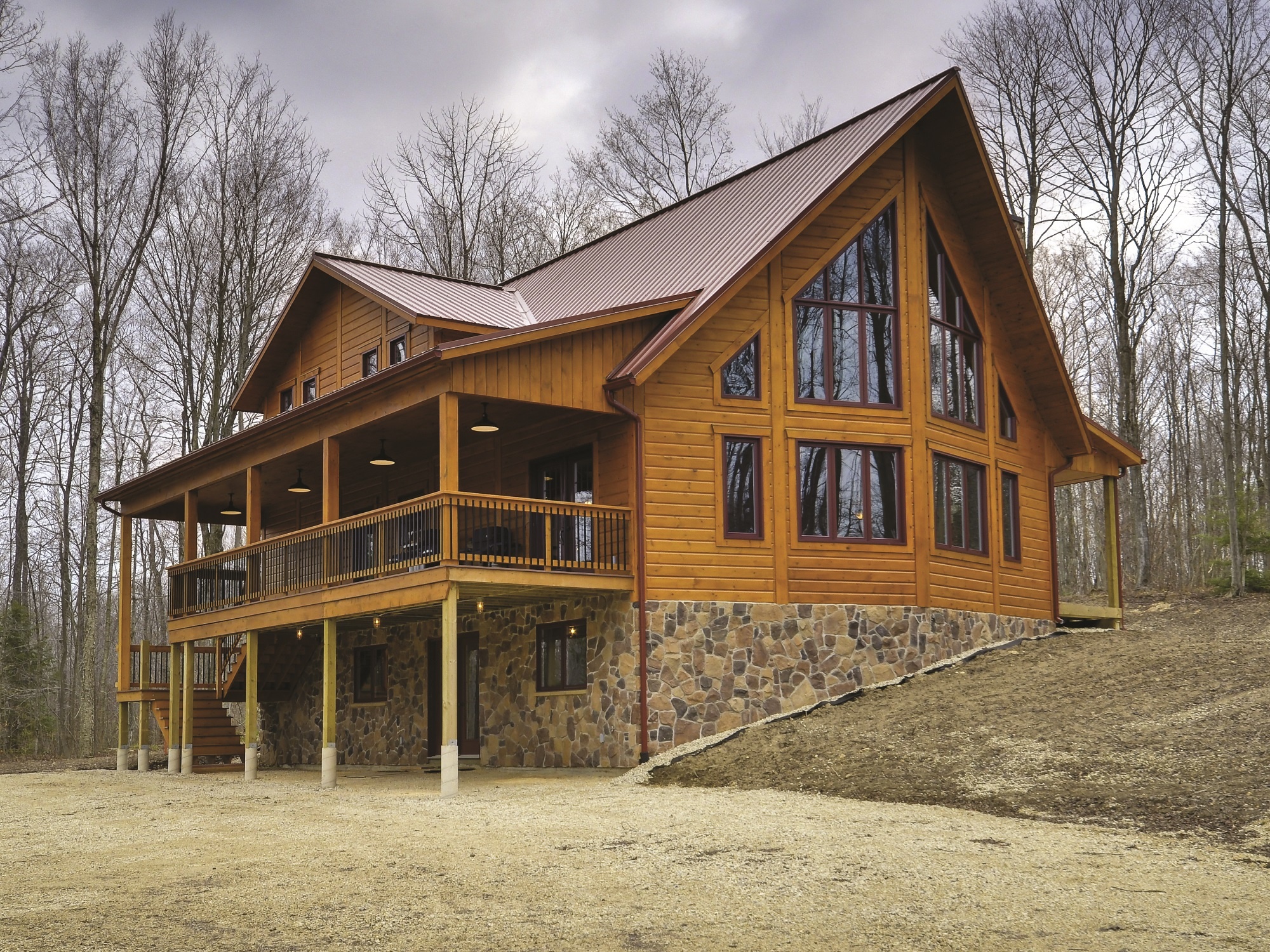 These Ontario, Canada homeowners had their vacation home planned for years. When they found us, it was a done deal. We could build them the custom home they had in mind. This is the end result of their own dreams and reality, and later became the inspiration for one of our models - the Fairmont.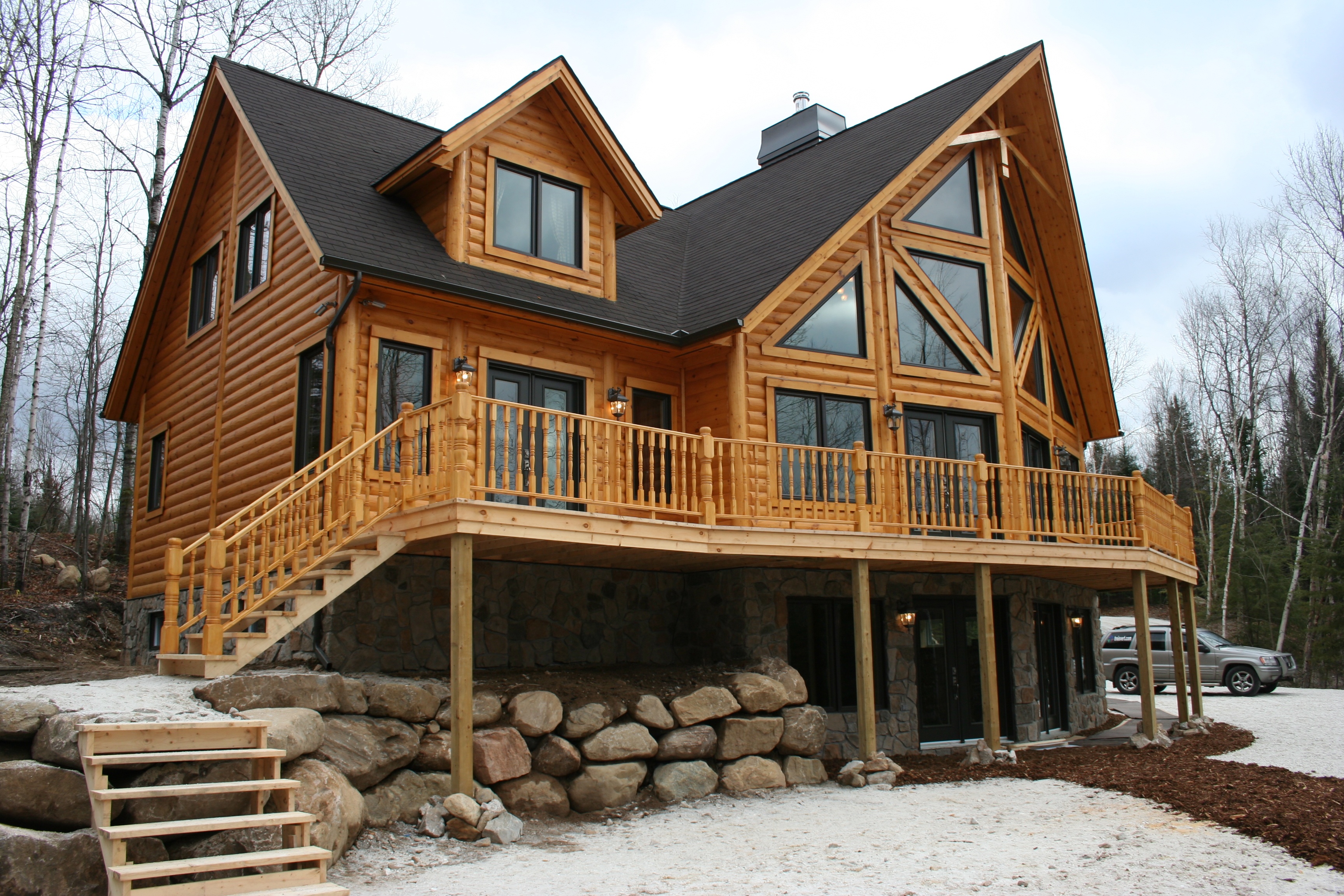 Nestled in almost a resort-type property, this is a Labrador built in Quebec. Thanks to our revolutionary technology, it doesn't matter our hot it gets or how cold the winters are, the home is so energy efficient, the homeowners feel comfortable year round - without paying the price.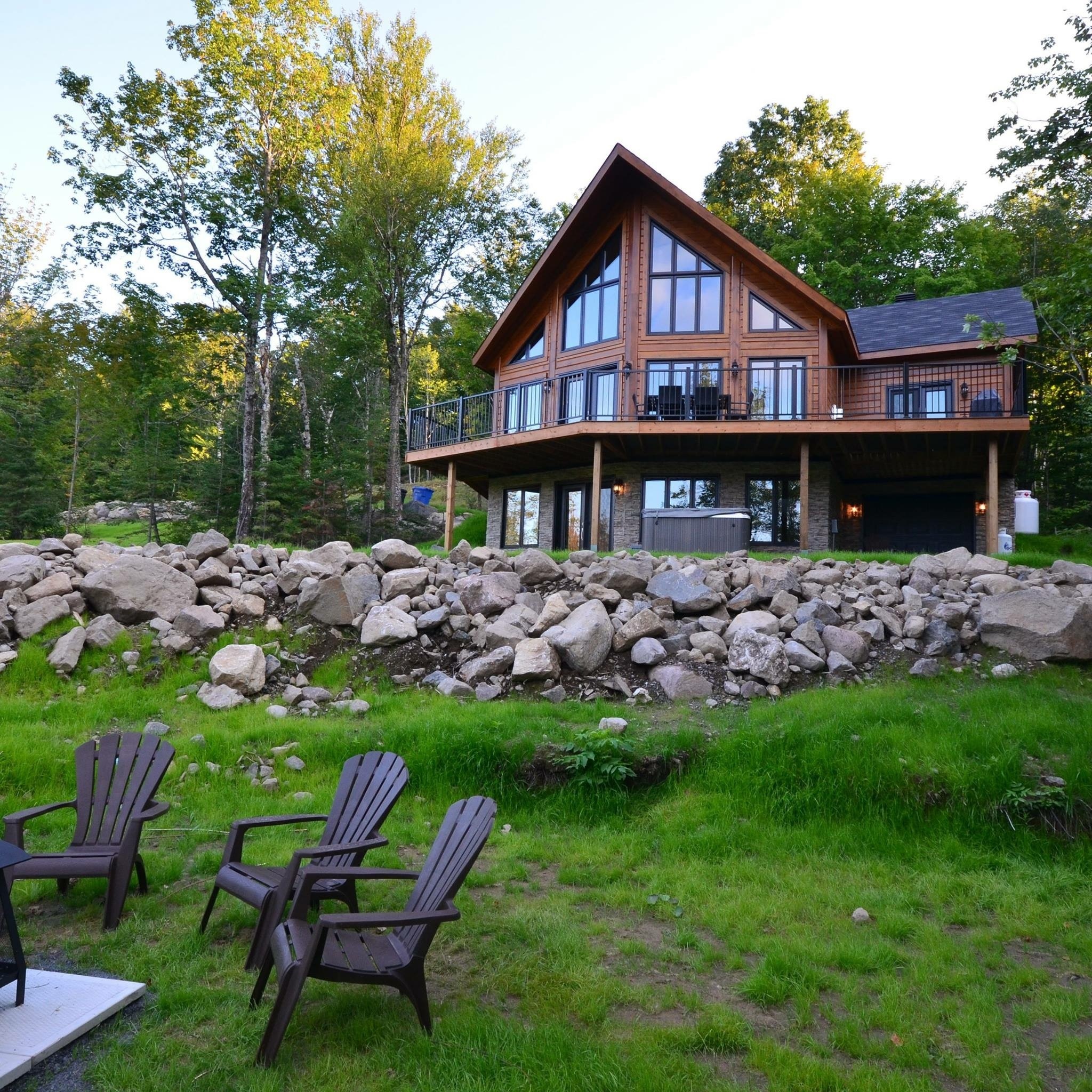 Also sitting in front of a beautiful, pristine lake and together with Timber Block's team of desigers, and a TB Home Consultant, this became the cottage built to create one of Quebec's most beautiful luxury resorts - Club Lac Walfred.
Much to the surprise of many people we talk to, because of aspects such as Timber Block's Construction Concierge Service, the fast installation and more, our homeowners are finding they were able to fulfill their life dream a lot sooner than first thought. If building a chalet, log home or cottage is in your future...now or or later, we invite you to visit a model home near you, or contact a Timber Block expert to scheduled a visit at a home near you.