Our final chapter in our 3-part Series is all about our commitment to green building and how we practice green building through our practices, materials and partners.
First, it's important to truly define the meaning of "Green Building":
Green Building, as defined by the U.S. Environmental Protection Agency ( EPA ): "the practice of creating structures and using processes that are environmentally responsible and resource-efficient throughout a building's life-cycle, from siting to design, construction, operation, maintenance, renovation, and deconstruction."
In other words green building means all aspects of the home - the design, materials, functionality and disposal - are all considered in terms of the impact on the environment.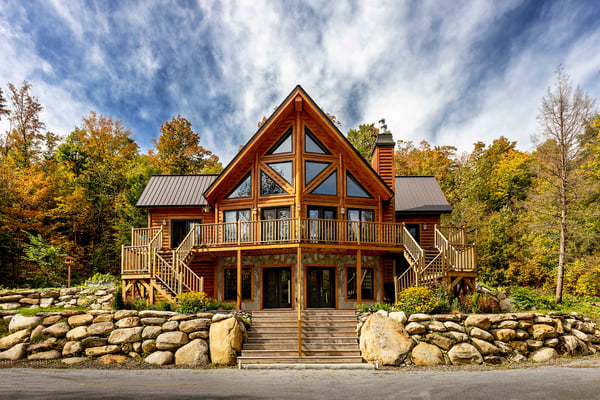 From the very first home built, Timber Block has demonstrated a strong level of commitment to Green Building. Curtis McCurry, a Timber Block Project Manager says Timber Block demonstrates a commitment to green building practices in two key areas: Waste Reduction and Energy Efficiency. "Waste is one of the major challenges we face as a planet. One of the primary contributing factors to waste is construction and demolition, or C&D waste. Depending on where you live estimates range between 30%-40% of all waste that ends up in our landfills is C&D waste. In 2015, 548 million tons of C&D debris was generated in the U.S. – more than twice the amount of municipal solid waste, according to the EPA. Timber Block's unique panelized system is produced in a near zero waste manufacturing facility and greatly reduces waste sent to landfills by minimizing field construction debris."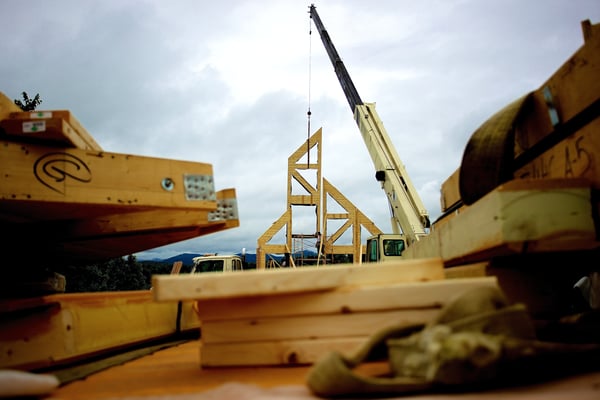 Curtis says energy efficiency is another crucial component to green building practices. "The tight thermal envelope of the Timber Block system greatly reduces a home's energy requirements. Reduced energy consumption not only saves homeowners money, but also helps conserve our natural resources by reducing dependence on fossil fuels, hydro-electric, and nuclear energy.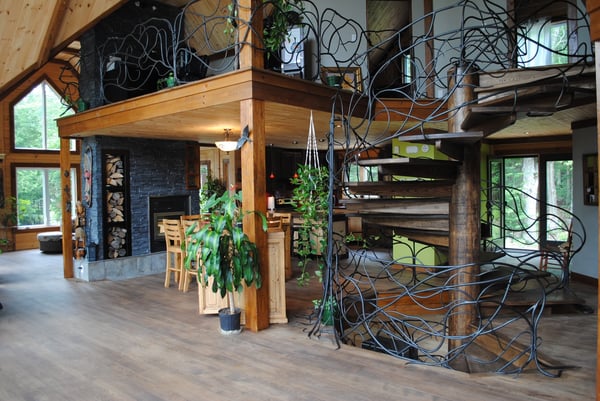 Green building also means utilizing "green" materials. Curtis says the primary material in Timber Block Construction is eastern pine. "With wood, nature has given us the most technologically advanced building material on the planet. It is endlessly renewable. In fact, in the amount of time it will take you to read this one sentence, US and Canadian forests have produced enough wood to build at least ten (10), 2000 square feet homes, clad entirely with wood. Wood is the only building material that does not produce CO2, but it actually stores, or sequesters, carbon from the atmosphere through-out its life-cycle. Timber Block's utilization of sustainably harvested eastern pine from certified managed forests, helps reduce man's contribution to greenhouse gas emissions, while also protecting biodiversity, air quality, and water quality."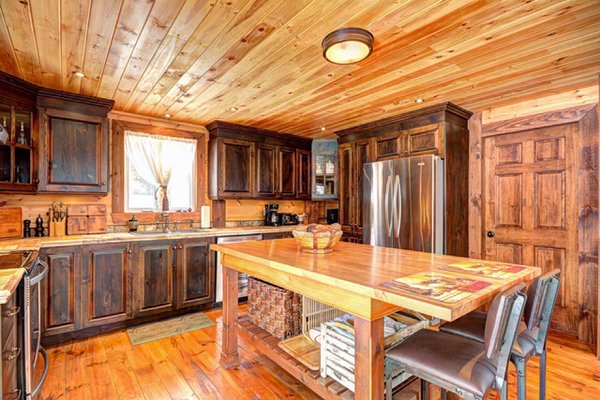 Timber Block's patented coatings are another factor in demonstrating the use of green building materials. Curtis says Timber Block has partnered with WoodPlus Coatings to develop a system that is ultra-low VOC (volatile organic compounds). "VOC's are emitted as gases from certain solids and liquids, and have been scientifically proven to cause adverse short term and long term health effects. To be considered 'low-VOC' in the US, coatings must have less than 250g/L VOC, and in California, where VOC's have been a major contributor to smog, that requirement drops to less than 100g/L. Timber Block coatings are less than 10g/L VOC. Our ultra-low VOC, water-soluble cleanup, and the 15-year warranty we provide on exterior finishes, combine to position us as an industry leader in this area. Timber Block homeowners have peace of mind knowing they are protecting themselves and their families from harmful off-gassing, and also protecting our eco-system."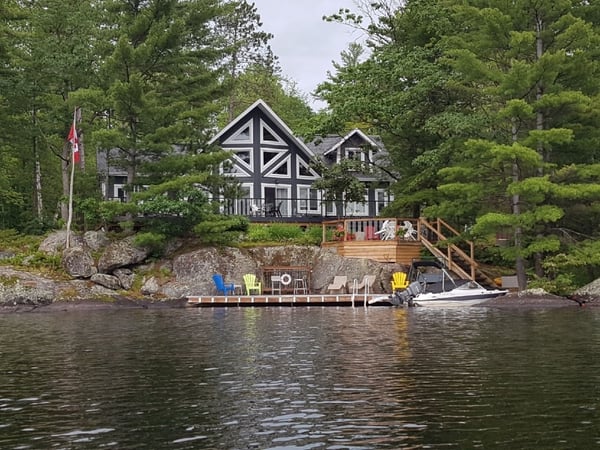 Timber Block's partnership with WoodPlus Coatings is just one many like-minded partners. "Timber Block takes great pride in partnering with like-minded companies where sustainability measures are not just a marketing tool, but permeates their entire corporate culture," said Curtis. "All 3rd party suppliers are given priority based on their level of commitment to green building and procurement."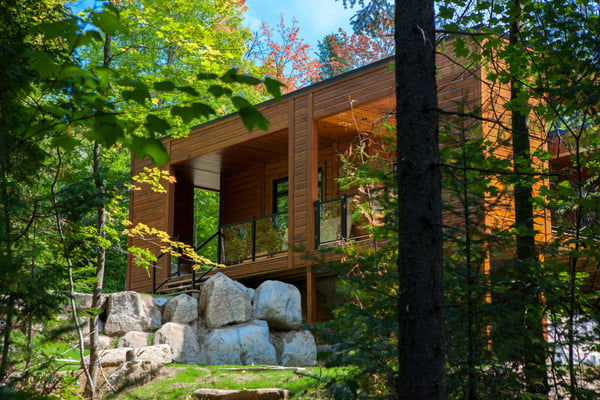 You can read the rest of Timber Block's 3-part series, "Why Timber Block" here:
Why Timber Block, Chapter 1: "An In-depth Look at Timber Block's Panelized System"
Why Timber Block, Chapter 2: "How Timber Block Maximizes Energy Efficiency"

Timber Block is a proud partner of Mike Holmes and is pleased to be considered Holmes Approved. Timber Block has recently announced the integration of the 3-Step Mike Holmes Inspection Program, allowing our homeowners to be more confident than ever in their choice to build a Timber Block home.
To learn more about Timber Block, or to see our extensive line of floor plans, click below: