It's hard to believe summer is about to wrap up with September just a handful of days away. As Fall 2017 creeps closer, we want to start looking into Home Design trends for the season.
Whether you are a current Timber Block homeowner, or a soon-to-be, or a one-day-will-be Timber Block homeowner, it's always fun to see what's "in" heading into a new season Even just a few changes here and there can ensure your home not only suits the season but is up to date with trends. This goes for the Classic homeowner, to the Vintage, Contemporary and Craftsman.
What's in for 2017 in Home Design?
We are quite excited to say....QUILTS are in style for Fall 2017. This may mean throwing a warm, fuzzy blanket over a corner of the couch, to corner placing it on a bed.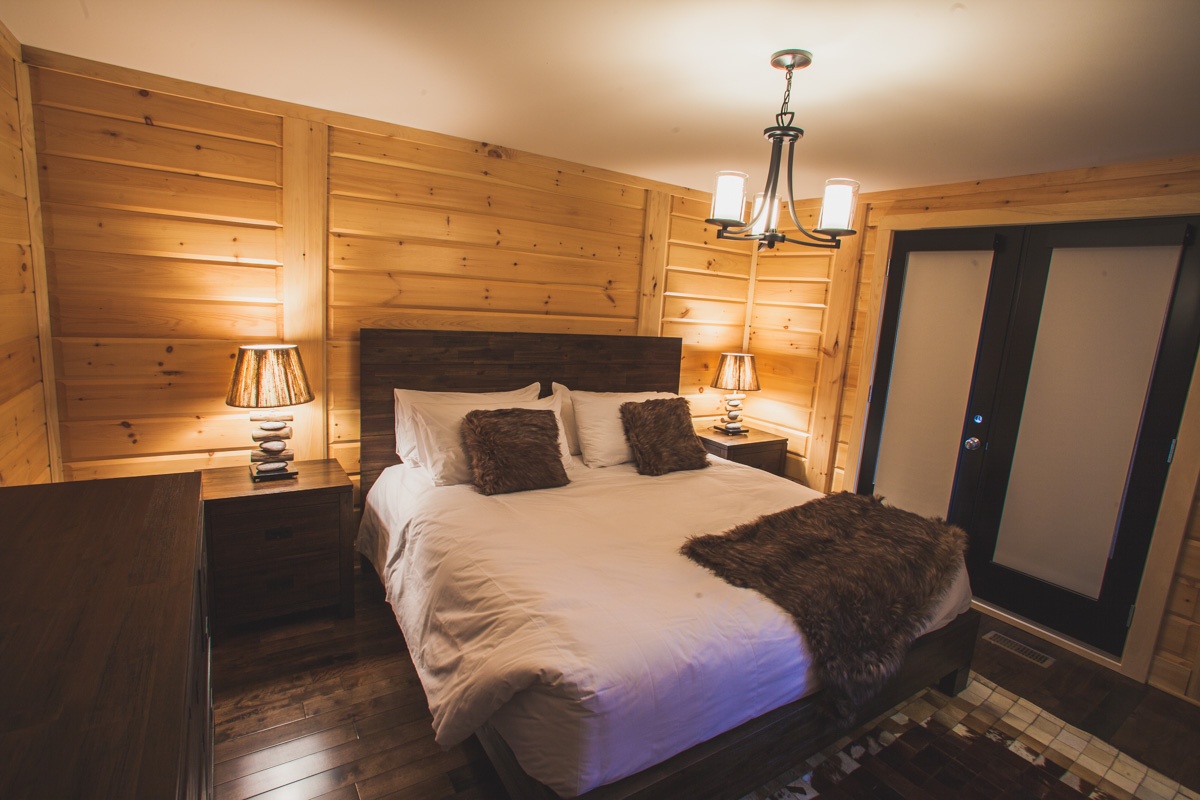 You can get be matchy-matchy as you see above, or get rid of the decorative pillows completely. We just want to see some quilts! (Your furry friend can get involved too...think about getting your pet a new "quilt" to lay on.)
Stain/Paint in Dark Hues
This is also an exciting fall style! You don't have to change up your entire wall to reflect this trend just because it's "in", but if you are on the verge of completing your home, you could possibly think about your cabinets, cupboards or a door or 2 in a dark hue.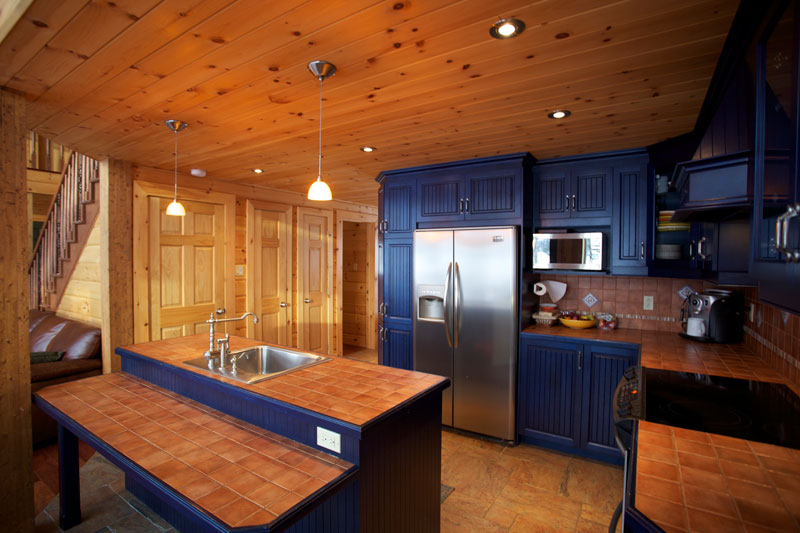 Ceilings that make a statement
Okay, this one is pretty easy for most Timber Block homeowners. Almost all of our ceilings make a statement, thanks to our typical creative design.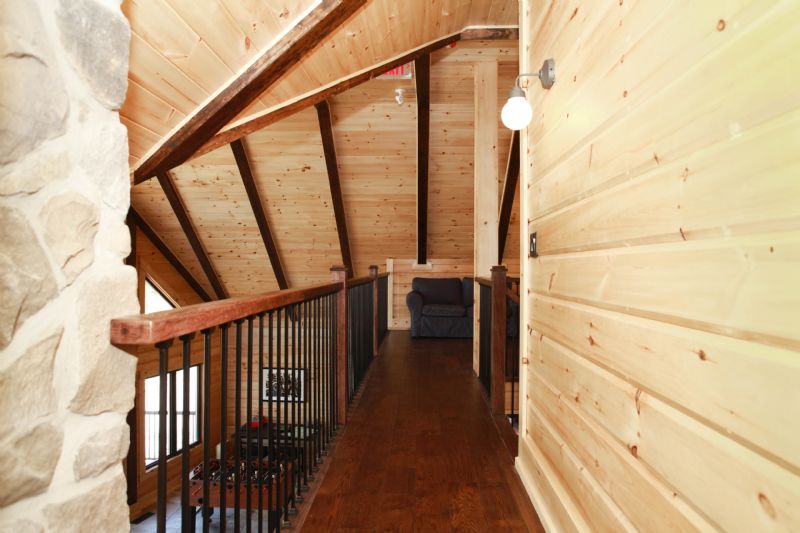 Outdoor Living
We're pretty sure this isn't just a trend for Fall 2017, but one that's going to stick around for every season, for years. An extended outdoor living space is so the thing to include in your home design - so much so, that we can't even believe it never was a "thing".
How amazing is this...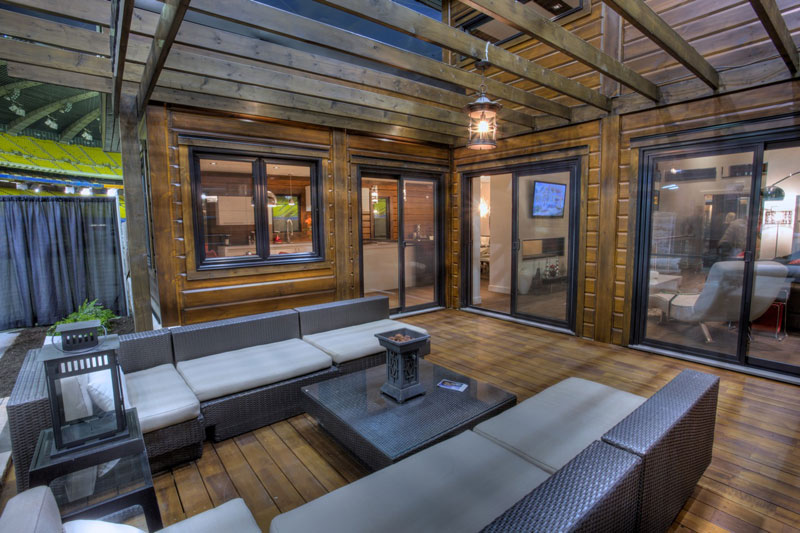 Have your own ideas on what should be in for Fall 2017? Post them right here on our blog, we'd love to hear from you. To see more photos of Timber Block homes, view hundreds of pictures in our Timber Block Photo Gallery.
To learn more about our design team, our Home Consultants, or our team in general, Contact Timber Block today.