Why are homeowners of today not only choosing to build an engineered home, but prefer to build an engineered home?
Today, we're listing the Top 8 reasons why our homeowners choose to build with us. Plus, read what others have to say about their experiences in their home building journey. Read on...
1. R30/R36 wall insulation
This level of wall insulationnot just meets building codes, but far exceeds them. This results in substantial energy savings, which is not only great for the environment, but even better on your wallet. In addition, well insulated homes actually feel better: cozier, comfortable, warm.

2. Genuine Stacked Construction
What does this mean? Each piece of wood, or insulated log, is stacked. At times, we are confused with a SIP (a structural insulated panel), and our genuine stacked contruction means exactly that: our wood is stacked, one on top of the other: it's not a giant wall which is insulated. Consider it an "advancement' From SIPs. This helps save time on the build site, and frankly, has a beautiful end result.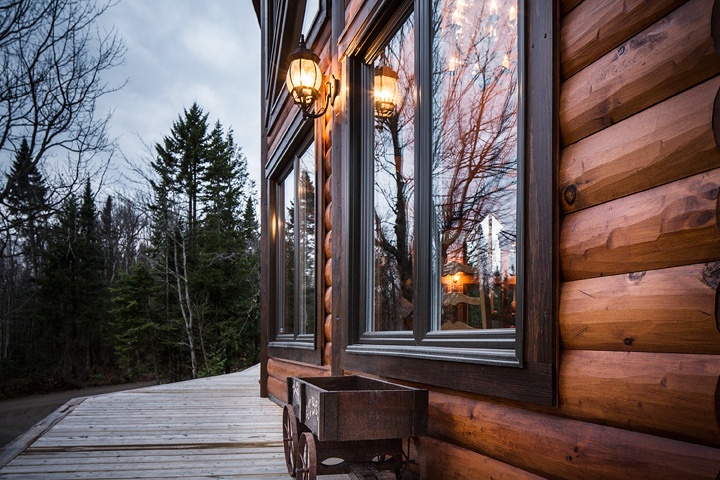 3. Build Anywhere
This is a big one. Our unique system building process allows us to build anywhere - literally. We have Timber Block homes constructed all over the world, but were all designed and manufactured at our quality controlled factory.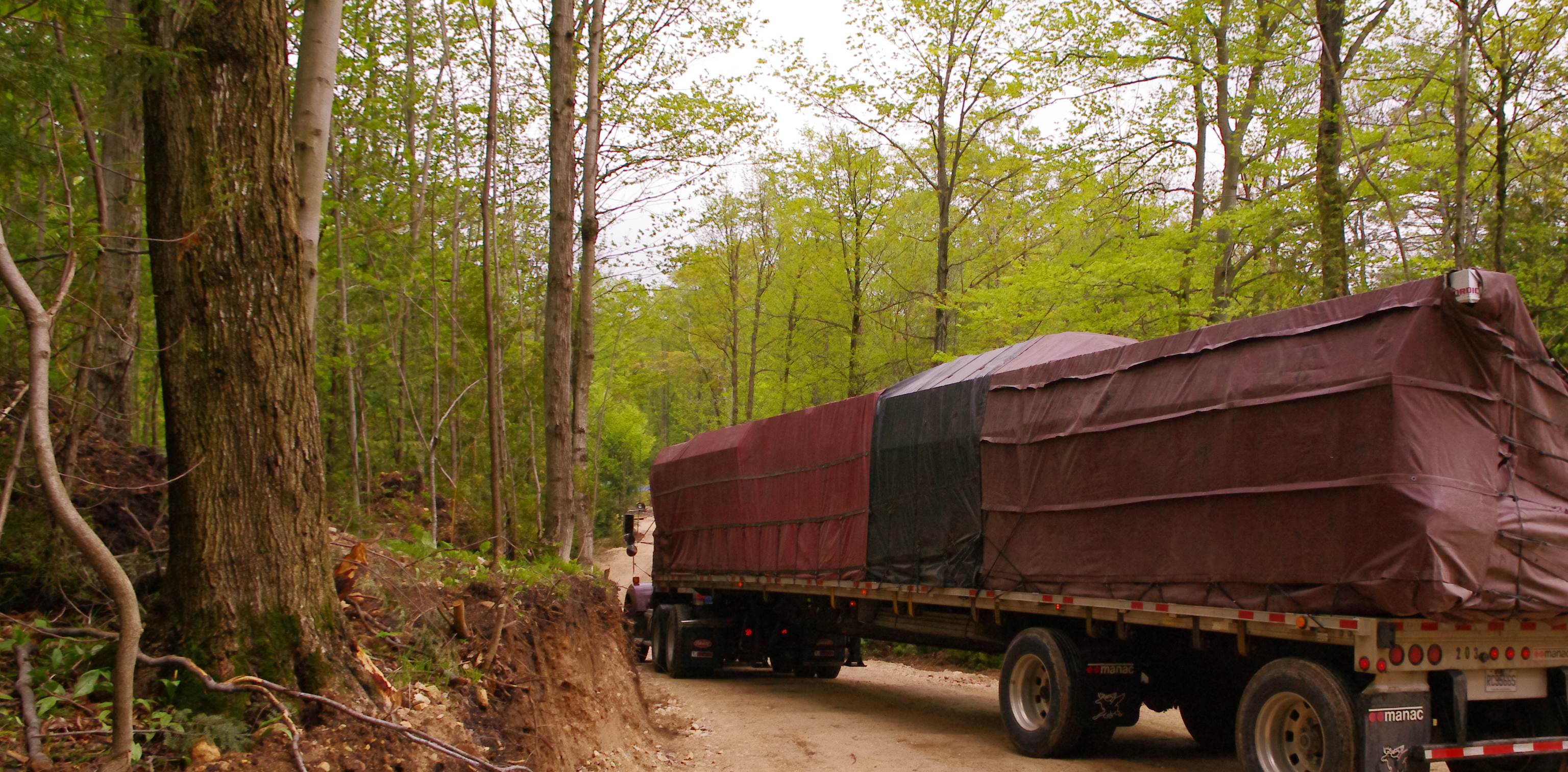 4. Timber Block Engineered Homes are Assembled in Hours.
Another important factor! From the moment we get to the site to the final wall, is a matter of hours. Our homeowners truly get to see their home take shape...right before their eyes. This has endless benefits: Our homeowners move in faster. Less constrution time results in less spending. Your wood is protected, it's not sitting on the ground for days, weeks or months, being destroyed by bugs, critters, or weather. To name a few.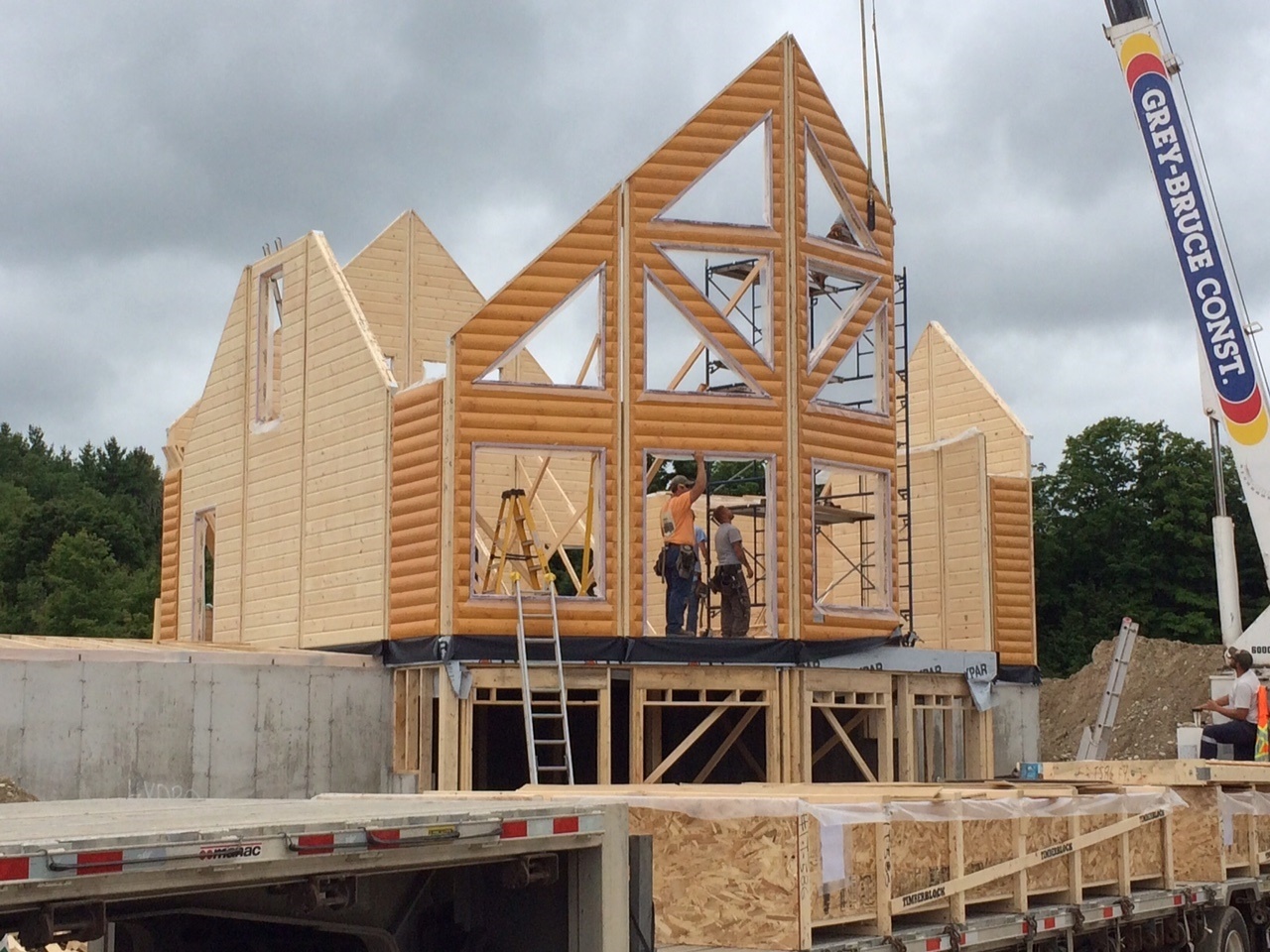 5. Go Custom!
Imagine an engineered, or prefab home, but designed the way you want. This is a fantastic advantage for today's homeowner. While we have dozens of plans in 4 collections of homes, not only can we customize any of those plans, but we can built straight from our customer's wishes, demands and ideas.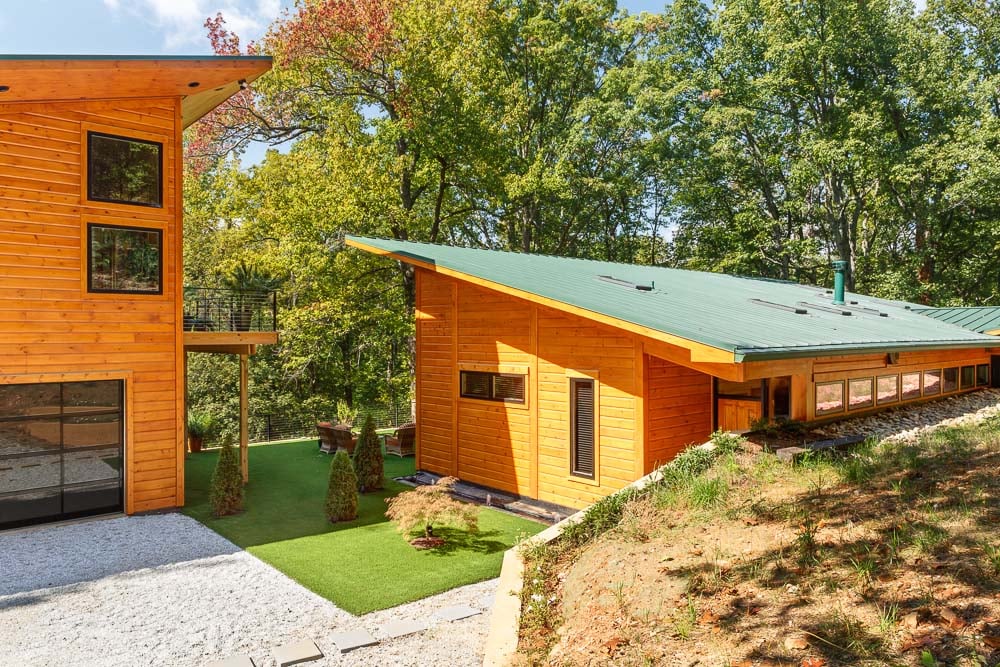 6. We're Green!
Protecting the environment is important to us. Our R30/R-36 Wall insulation, together with a tight thermal envelope results in an eco-friendly home. Plus, we don't waste materials. The pieces of wood that aren't used to construct the walls, are used for other components of the home. Plus, we believe in partnering with those who feel the same way! We are proud to have green partners in the building industry.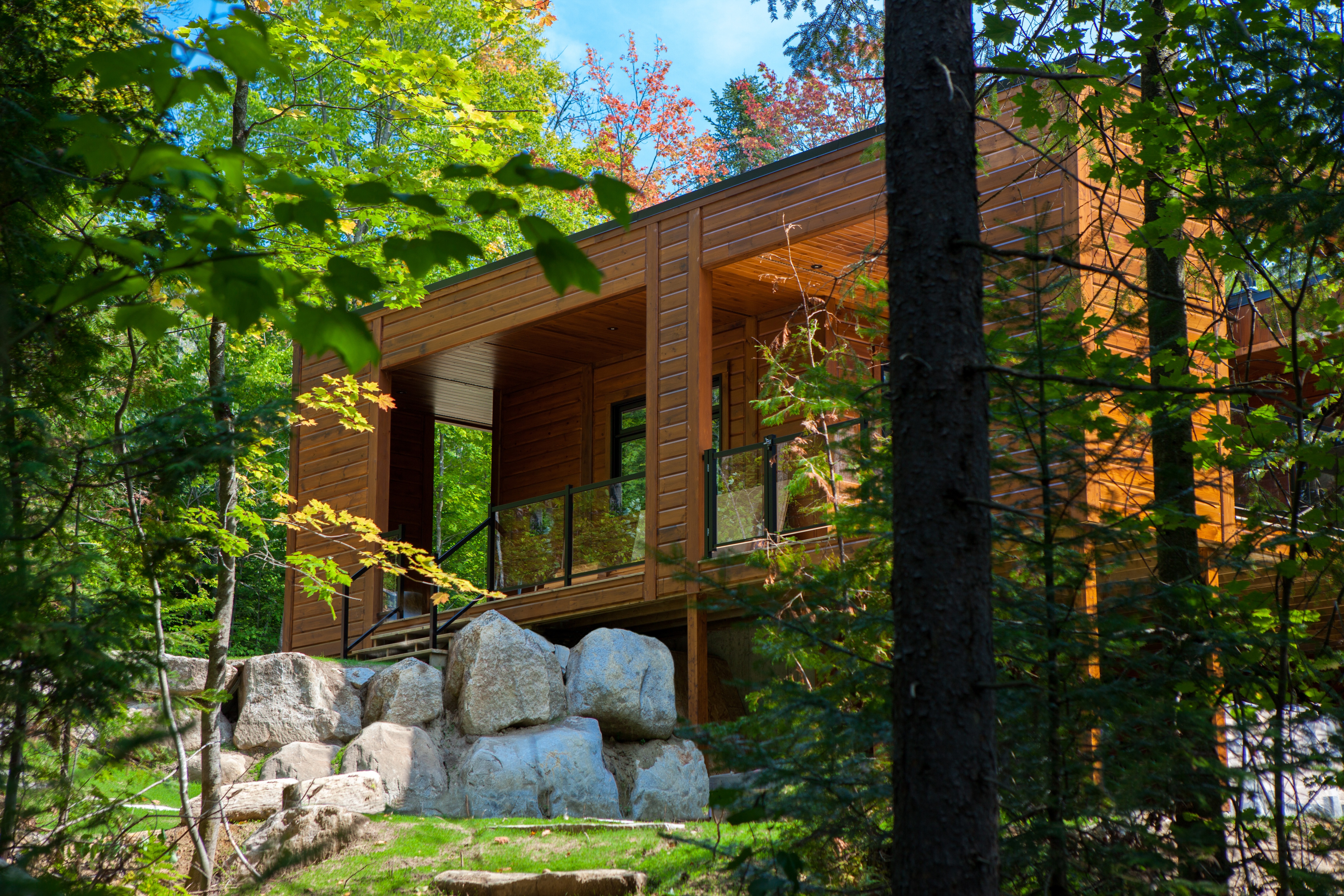 7. Construction Concierge Service
Each and every customer is important to us...from the beginning to beyond. Each homeowner is designated a Project Manager, who can and will advise our homeowner throughout the process, and work with the client's builder or General Contractor to ensure the journey to their dream home is as smooth as possible.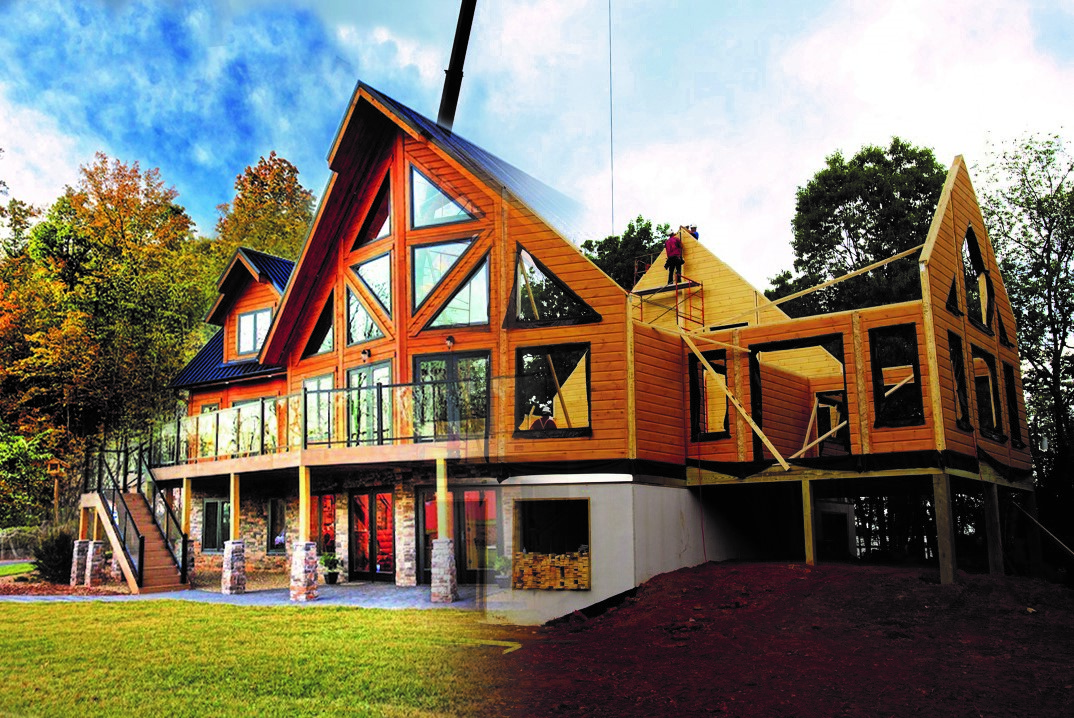 8. 15 Year Warranty on Finishes
We were very proud to be a leader in this, and have the ability to offer a finish warranty of up to 15 years!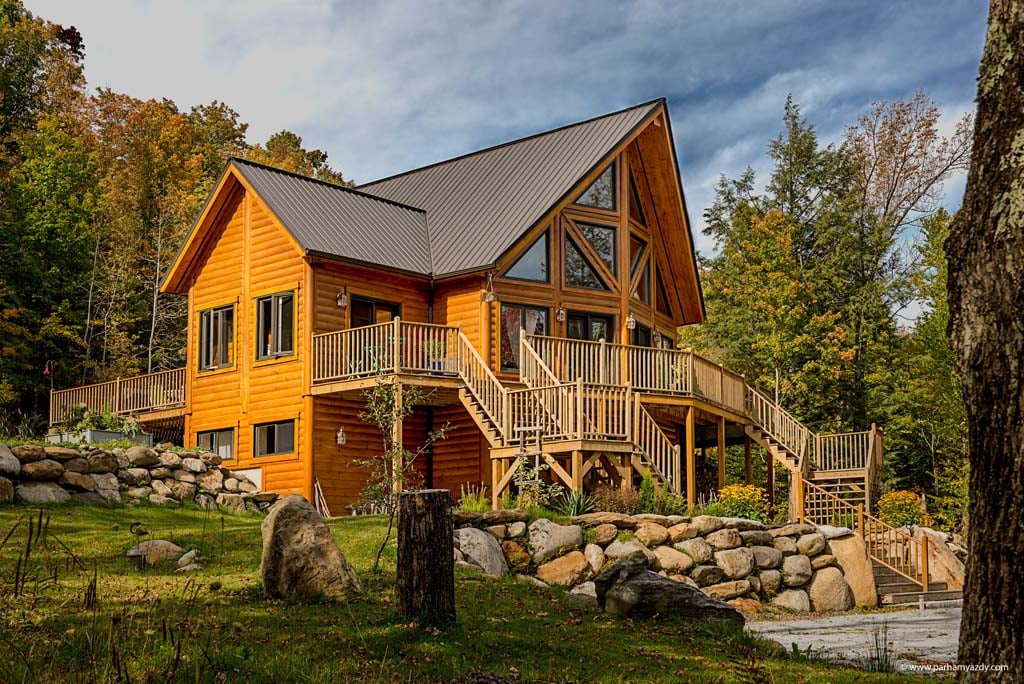 What do Timber Block Homeowners have to say?
Here are a couple of testimonials. You can read more on our website, or in our new 200-page Floor Plan Book.
"The whole house was delivered on one truck. It was mid-January and snowing, but it took just a day and a half for the walls to go up. It was amazing."
"Our builder told us that the R-30 insulation was key to an energy efficient home, but also noted that Timber Block's system effectively stops air infiltration dead in its tracks. He also said it would be extremely expensive to duplicate Timber Block's overall energy efficiency in a conventionally constructed home. In a conventional log home, it would be practically impossible".