The NAHB International Builders' Show (IBS) 2018 is underway in Orlando, Florida, and once again, Timber Block is taking part. IBS is the largest light construction show in the world, attracting over 60 thousand people from over 100 countries.
Timber Block Presents at IBS 2018
Attending IBS? We want to personally invite you to "Build Fast, Premium and Green", a seminar featuring expert TB Host and Contractor, Mike Holmes!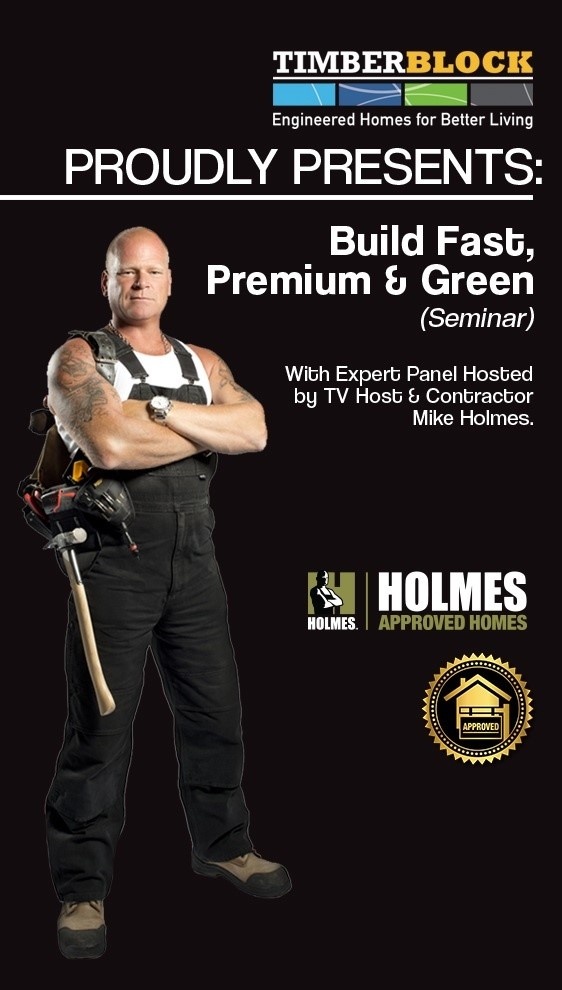 This open event, geared towards builders, contractors, developers and others in the industry, will focus on system building and how it can be the answer to efficient construction with high quality materials and built-in green components. Panelized construction, along with the ability to customize can help get homeowners into their homes faster.
All are welcome to attend the seminar, featuring Timber Block Partner Mike Holmes. It's happening tomorrow, Tuesday, January 9 at 3:30 pm in the Building Systems Hospitality Lounge, West Concourse, Level 3, Room W 310.
Following the seminar, Timber Block will host a Building Systems networking reception. This is your chance to interact with industry leaders and experts in a relaxe atmosphere. Enjoy complimentary refreshments wile learning more about modular, panelized, log, concrete and timber home construction.
Hope to see you at IBS 2018!
Remember This?
Timber Block was presented the NAHB Global Innovation Award for our R-36 patented home building technology, which is a panelized system that significantly exceeds building code. Timber BLock pushes the industry benchmark to another level of performance. As some markets move to a mandatory R-30 insulation level, the R-36 insulated wall was developed to stay ahead of the curve. It provides homeowners with a superior level of comfort and savings on energy bills.
To read more about the Global Innovation Award, click below.
More Timber Block in Florida!
Today, Timber Block was proud to present to the #HolmesApprovedHolmes building partners at the Holmes Summit. We spent part of the afternoon showcasing our award-winning R-36 panelized wall system.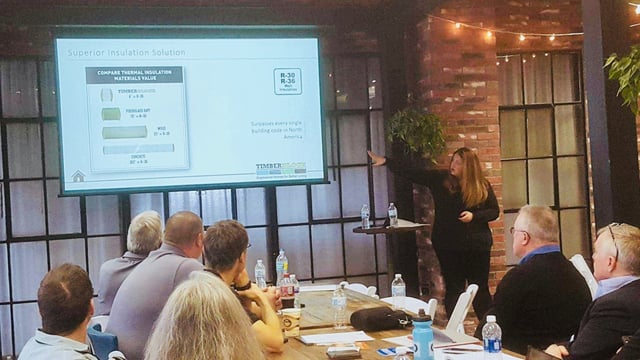 See what we're up to during our time in Florida this week. Follow Timber Block on Facebook, Twitter and Instagram!
Can't be at IBS, but want to learn more? We're always happy to answer your questions. Call us at 866-929-5647 or email info@timberblock.com.