A single level home - also known as one-level, one-story or ranch-style, has always been appealing to homeowners everywhere. The reason simple - many people who are building their very own custom dream home will almost always be thinking well into the future - even retirement. Plus, a one level home may also be appealing for a young family due to child safety. Finally, you will never go wrong aesthetically with a well designed single level house.
One myth we're going to squash is that single level homes can limit the choices possible when it comes to the floor plan. This isn't really the case. Why?
Functionality
Take a look at the interior of the Alexandria (Vintage Collection). All rooms are easily accessible thanks to an airy and open floor plan. This home has plenty of square footage - it's over 2700 square feet and has 3 bedrooms. You can view the Alexandria model inside and out, plus get the Alexandria floor plan here.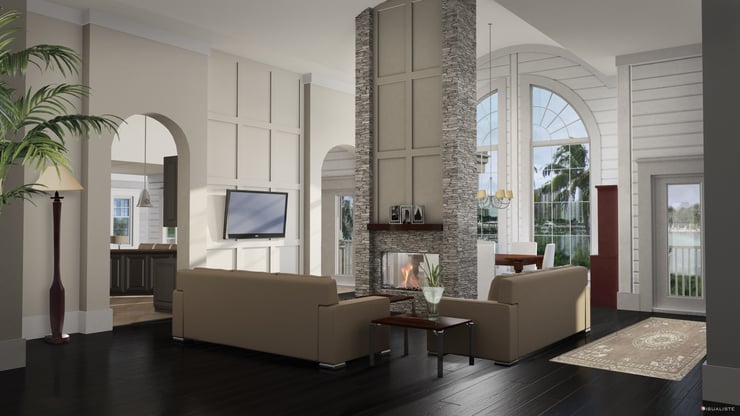 Your Options are Never Limited
Whether you are planning on building a Classic wood home, a home that's more sleek and modern, such as Contemporary-style, Vintage or a feel for Craftsman, your options are never limited. Here are a few of examples of Timber Block single level homes in 4 different collections!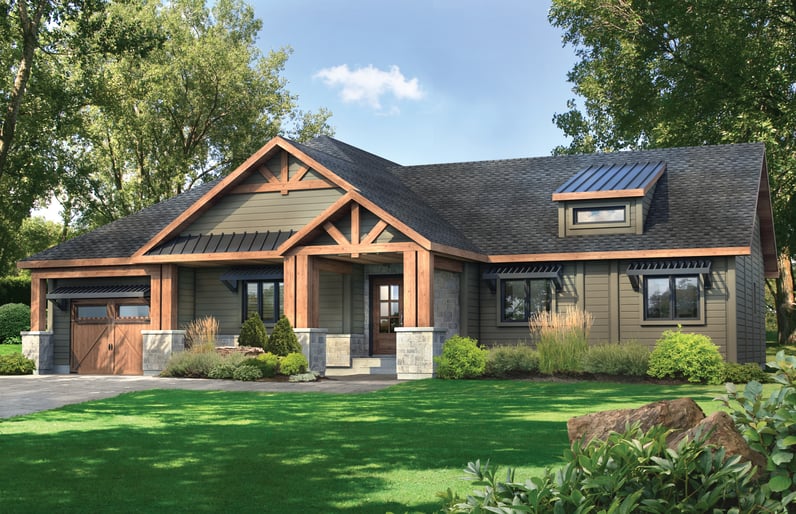 Pictured above is the Orford model from Timber Block Craftsman Series. This home is over 1900 square feet and has 4 bedrooms. Inside is just as beautiful as out, with a functional but homey feel.
Click here to download the Orford floor plan.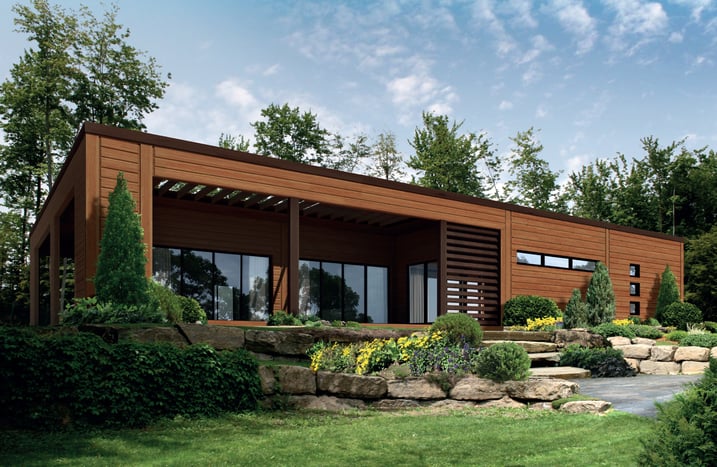 Above, you're looking at the sleek, gorgeous Sun Lakes model - a home that is true to contemporary style, complete with 5 sets of sliding doors, which welcome the outside, inside - all day long.
Head here to view the Sun Lakes floor plan.
The McKinley....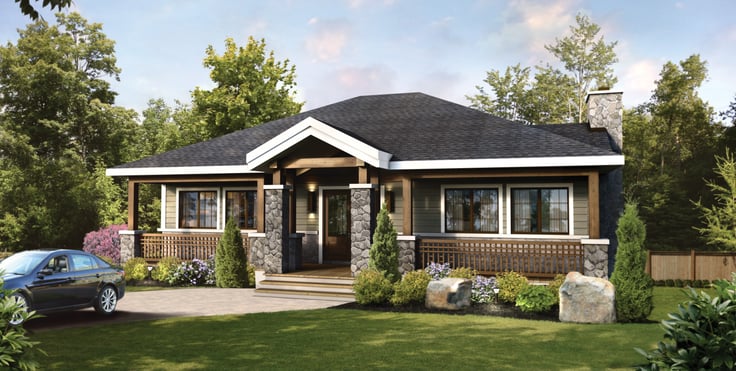 Also from our Craftsman Series, above is the McKinley. This home is the picture of Craftsman with a beautiful blend of wood and stone. Inside, there's over 1300 square feet of living space, along with 3 bedrooms for convenience. See the McKinley floor plan here.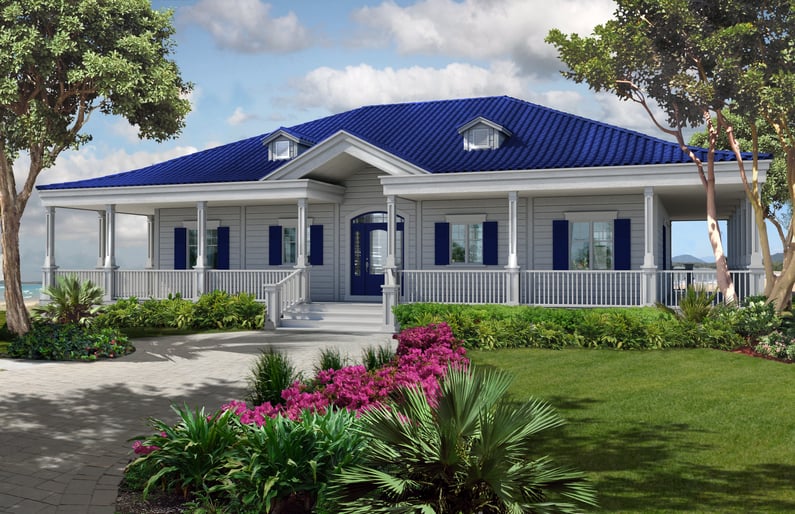 From our Vintage Series, above is the Providence. Below is a look inside: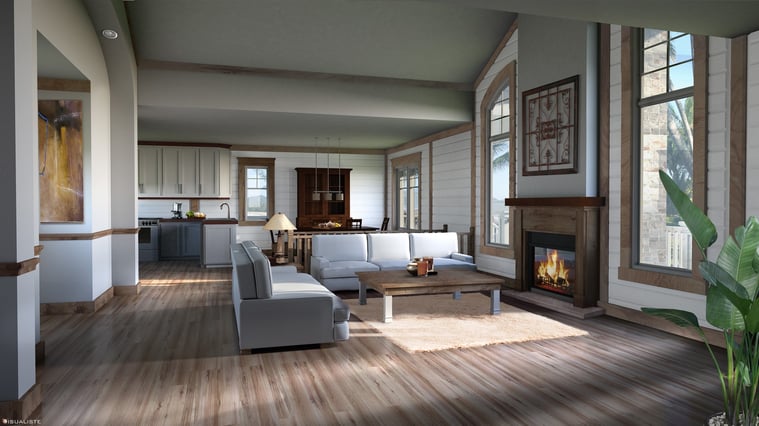 As always, Timber Block can customize any of these plans, or build from your very own ideas. Contact Timber Block today to find out more.