We are more than pleased to announce rapid growth and expansion has resulted in a higher demand for builders, leading us to announce an international search to grow our Partner Builder Program.
What does this mean to Builders and General Contractors across the United States, Canada and beyond?
Our panelized, revolutionary and patented system building process has allowed Timber Block to build the highest quality of homes in a fraction of the time it takes to build traditionally. In turn, our solid reputation of building beautiful, energy efficient, green homes - faster, has the demand for both commericial and residential construction at an all time high. We now are in need of adding to our Qualified Builder list in almost all locations coast to coast.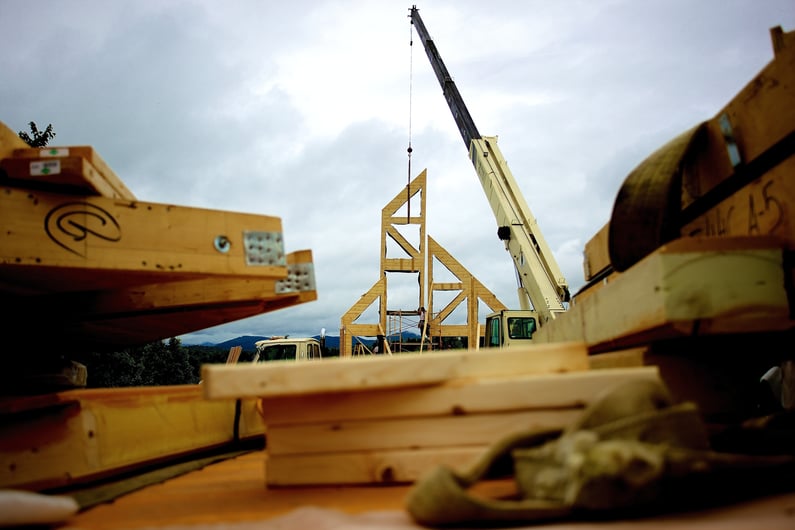 What's in it for the Builder?
Our ability to build faster, without ever compromising the high quality, means more and more Timber Block homes are being built. For our Partner Builders, the quicker build means the BUILDER is also constructing and completing more homes.
We don't stop there.
Timber Blockhas expanded locations in 2016, with a significantly higher forecast in 2017. Our success has meant we have expanded our support system as well, employing some of the top professionals in the industry. We have top level experts behind you every step of the way. This includes in-house engineers and construction tradesmen.
In addition, our marketing efforts have more than doubled in the past couple of years, ensuring an increase in brand recognition for our Partner Builders.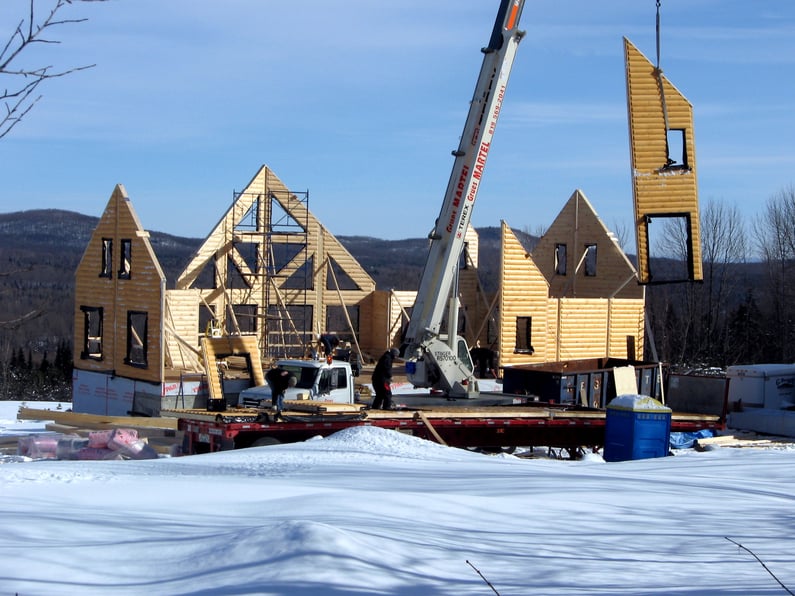 The Benefits of Building With Timber Block
Timber Block has an extensive library of plans in 4 different series, designed to suit any taste and style - all of which are completely customizable, to ensure 100% customer satisfaction. We also offer custom designs, with no additional charge.
History. Timber Block has almost 40 years of construction history with endless efforts to strive to maintain the top position in panelized construction. We work hard, every single day, for our builders and homeowners to ensure they are building with the highest level of revolutionary technology.
Environmentally Friendly. Ecological. Green. We are committed to the importance of energy efficient construction. Not only are our efforts environmentally responsible, but results in significant savings for our homeowners. More and more homeowners are choosing Timber Block, and each and every one needs a builder.
Build Anywhere. Faster. The walls of our homes are constructed in less than a day. The homes are dried-in in a few days. You can get started on wrapping up construction weeks - if not months - faster than a traditionally built home. Further, our flat stacking process ensures delivery anywhere around the world.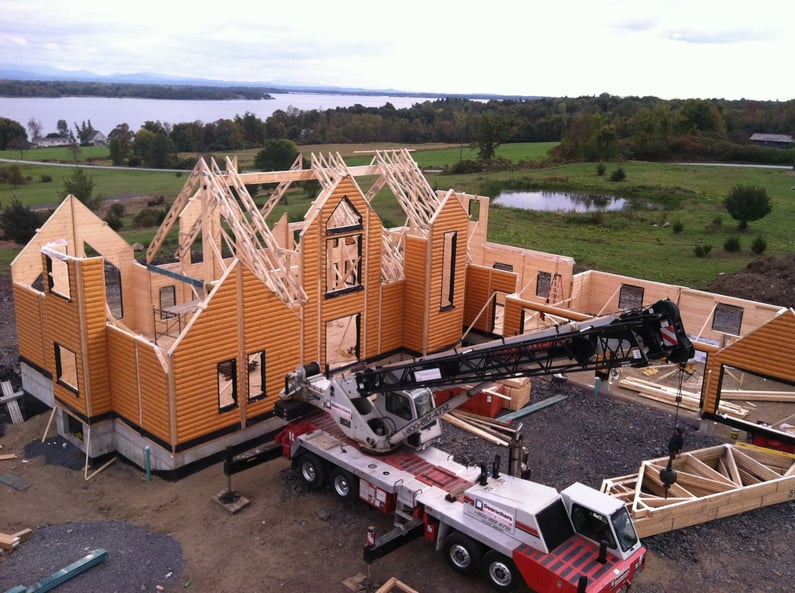 Find out how you can partner with us to help expand your business: