Outside of the question, "What is the cost to build", those familiar with Timber Block's process will ask, "How is the electrical wiring completed in a Timber Block home?" In fact, this is in the Top 5 most asked questions we get on a daily basis.
Here's your answer:
All of the electrical work is done right on the building site, not in advance like many other traditionally-built homes. See more about the Timber Block Advantage below.
Wall outlets: A hole is drilled vertically in the underside of the wall sections just before they are set in place.
The circuits are then wired through the floor joists/trusses and fished up into the wall.

Your builder will then drill and jigsaw out a rectangle in the wood wall for the electrical box.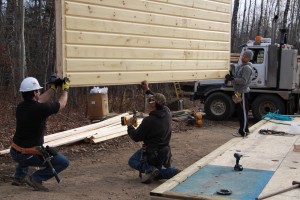 Switches and lights: A line can be run up between the wall sections.
The overall interior remains the same as any conventional 2×4 stick frame construction.
There you go! Just like our overall building process, the electrical work is easy to do. Another benefit of building a Timber Block.

More about the Timber Block Advantage
Timber Block is proud to have a team of the industry's top experts to help guide you every step of the way in your home building process. This applies to everything surrounding building a home! Each client is assigned a Timber Block project manager. They can help assist you with finding land, where to go to maintain a construction loan, finding a reputable builder, and more. We call this the Construction Concierge Service. Customer service has always been our Number one priority, and we plan on it staying that way!
Timber Block homes are system built. The wood is cut, sanded and stained in our factory. The walls are pressed under thousands of pounds of pressure, and thru-bolted every 2 feet. Window and door areas are cut out and protected, and the home is delivered in panels right to your lot. Our homes are built using green technology, are highly energy efficient, are built faster than most, and while the home is constructed with wood, it will never settle or shrink.
We have an extensive line of floor plans in four series, all of which can be modified. We also do full custom as well.
Here's an example of just how fast the walls of a Timber Block home go up...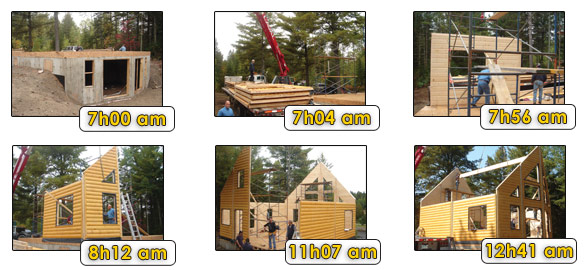 We invite you to download a free article on the Timber Block Advantage. Click below to get it now!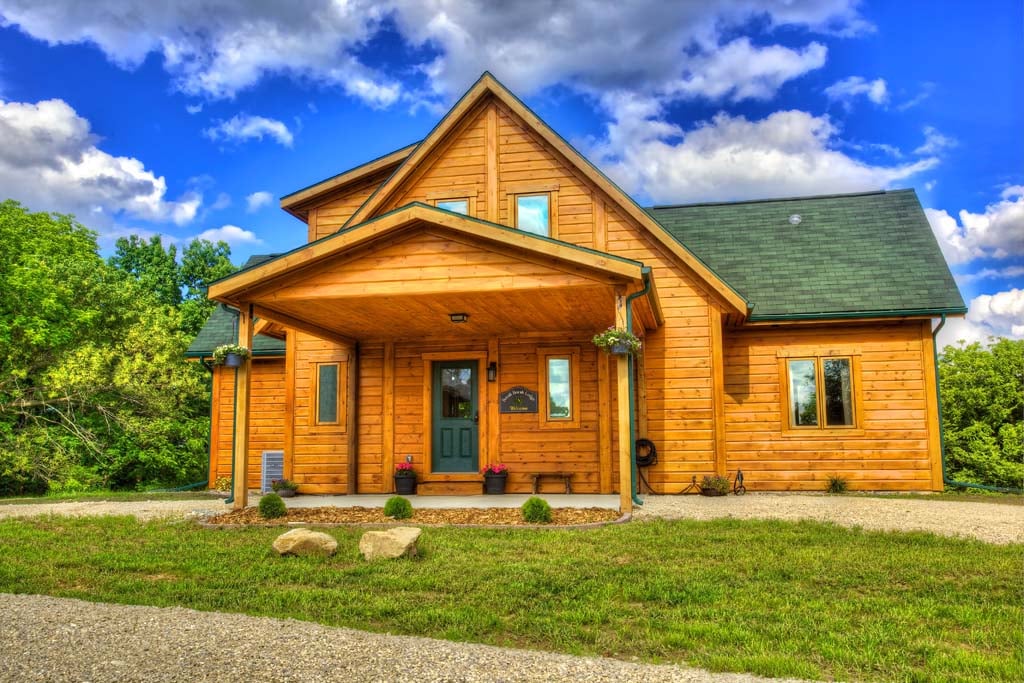 To learn more about us, or to visit us in person, contact us below!