Timbr Block is proud to be named one of the top manufacturers of engineered log homes across the country. Most recently, our model home near Hickory, North Carolina has made headlines thanks to some major recognition in not only the home building industry as a whole, but the log home world as well.
Located at 3708 Curleys Fish Camp Road in Connelly Springs, North Carolina, the first Timber Block engineered model home was built just a few years ago, making a difference in the way homeowners and future homeowners felt about the way the log home industry was going.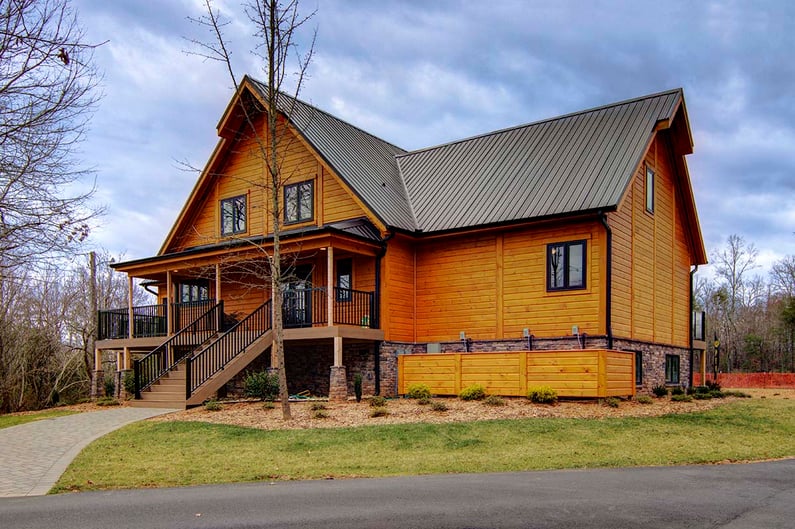 Overall, today's homeowner requires the following when planning for their dream home:
-Quality
-Beauty
-Green technology/energy efficiency
-Speed of build
-Ability to customize
Not only does Timber Block ensure all these demands are met, we go above and beyond when it comes to building codes, quality, beauty and time.
The Timber Block advantage goes deeper
Moving in much faster has proven to be a great advantage for homeowners. A Timber Block home, regardless of size, model or design is constructed weeks, even months, faster than a traditional log or stick built home. The recognition we have received in recent months is partly due to this fact: our walls are assembled in just hours, on-site. Here's a great look at the wall raising of the Timber Block home near Hickory, North Carolina...
So, our brand new homeowners can look forward to packing their bags and moving in faster...but there is another great benefit; because the walls erected on-site, in the same day, the wood never touches the ground, protecting every inch of the exterior walls. With traditionally built log homes, because the built time is much longer, the logs are often dumped at the site, and left for long periods of times, allowing the elements to get at the precious wood, such as bugs, critters, rain, snow, etc.
And finally, you've heard the saying "Time is Money"...the less time it takes to build a home, the less money it will take to complete the project.
Here's an inside look of our Denver model home now...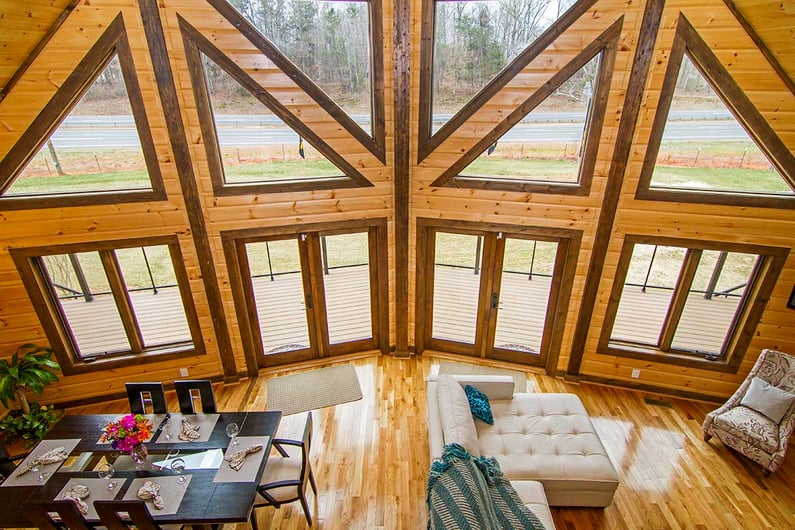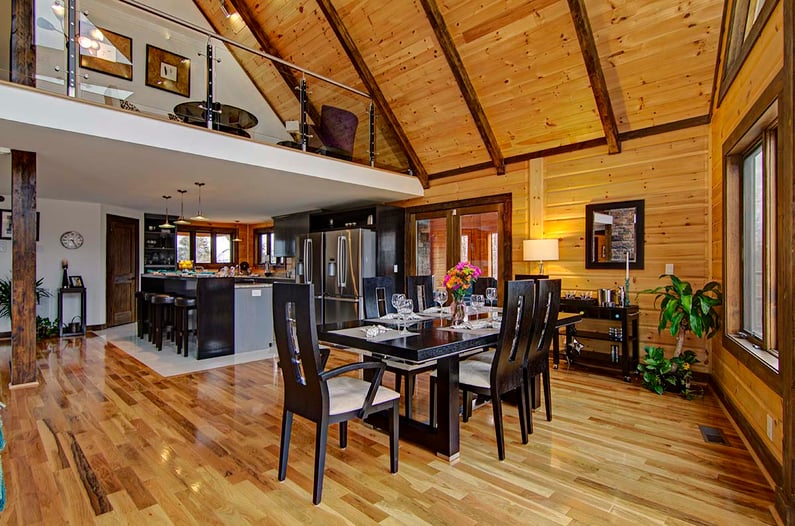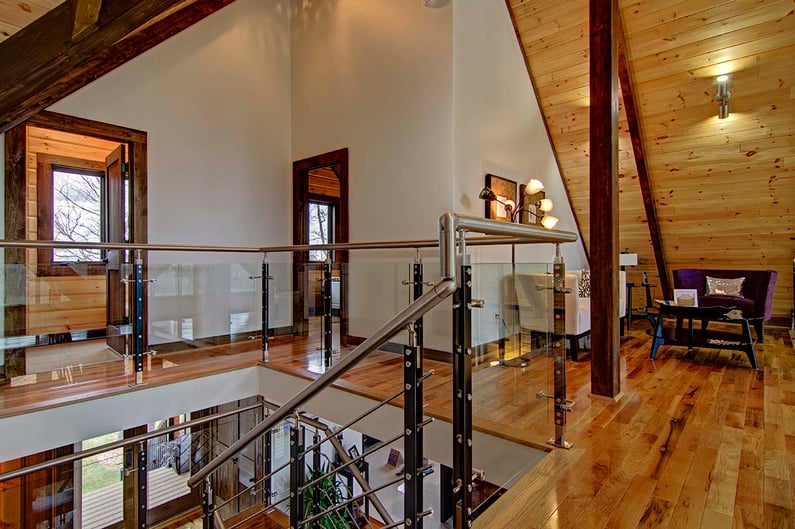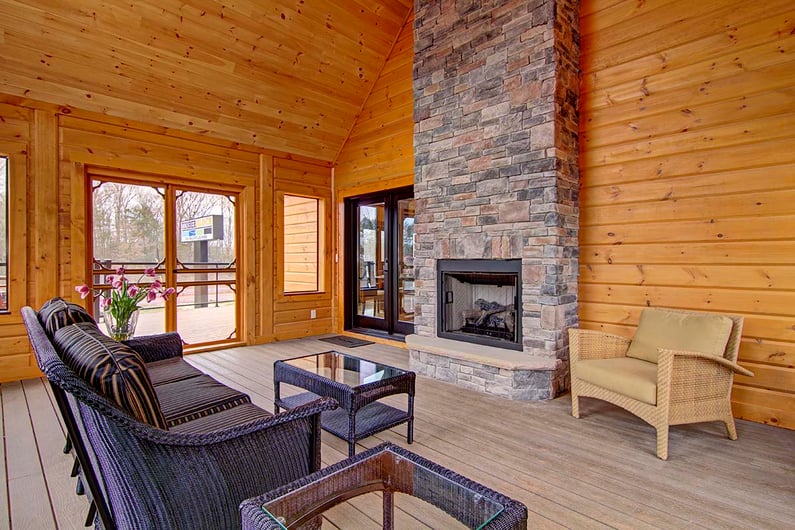 Get your free download of the Timber Block Advantage Article
Have a personal guided tour of our insulated log home near Hickory, North Carolina