Timber Block Ontario will host a Fall Open House this Saturday, October 28 in Innisfil. This event is a bit different than our past Open House events....the focus will turn to the 7 Steps in the Building Process. There will be two, short informational sessions to discuss the building process, one at 10 am, and another at 1 pm.
On top of getting all the information you need to kick start your home building process, you will also have an excellent, close-up view of two completed Timber Block homes. Your guided tours will allow you to have a good look at the quality and craftsmanship of our homes. Timber Block homes are constructed using a patented system building process and revolutionary technology that results in a beautiful, highly energy efficient, ecological home. The panelized method is a bit different than traditional building, so we want to make sure you get every question you have answered. We want you to come in with questions and leave with all the answers you were looking for.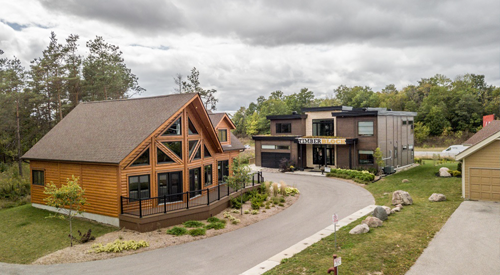 The Fall Open House is set for 10-4 on Saturday, October 28 at 1936 Commerce Park Drive in Innisfil, Ontario. (Highway 400, 1 hour north of Toronto). Everyone is welcome! Pre-register to get VIP access to the event, and a hard copy of the 2017 edition of the Timber Block Plan Book.
About Timber Block Ontario's model homes:
Tour our Milano...
The Milano was actually our very first home that was designed with mixed materials on the exterior. Our intention was to bring the outside in, and we think we got it right. This home is absolutely breathtaking, and a must-see. Found in our Contemporary Collection, the Milano is just over 2800 square feet, has 3 bedrooms and is absolutely everything a Contemporary home should be.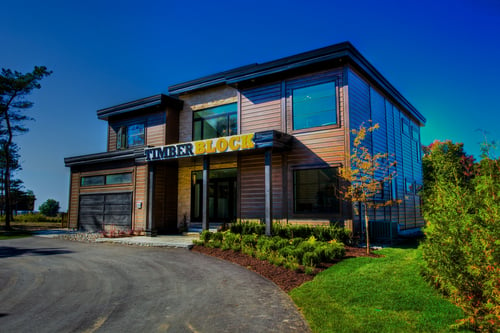 Visit our Labrador...
Our Classic Series wasn't complete without the Labrador. With a wall of windows, a fabulous loft that ensures you won't miss a single inch of your view, this open-concept engineered wood home has "cottage country" written all over it.
From warm interiors to spectacular architecture, this collection truly delivers the best in class in terms of comfort and design.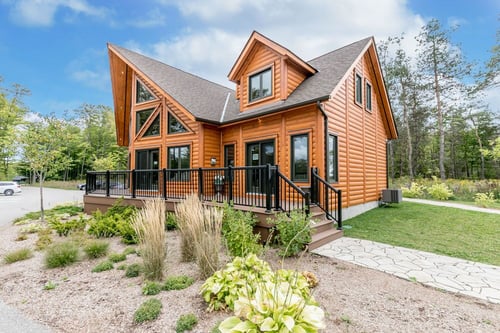 About our Team...
The team at Timber Block Ontario are highly experienced with the Timber Block building process and the industry overall. From helping our homeowners with their home design, to finding land and more, our experts will help guide you through the early stages of your journey to move-in day (and beyond!)
About Timber Block...
Timber Block has decades of experience in residential construction. Our product goes above and beyond the standard practice in the home building industry, resulting in an excellent choice for homeowners everywhere. Timber Block offers dozens of stock plans in 4 different collections, all which can be modified. Full custom designs are available as well. Timber Block homes is the winner of several awards, including the 2017 NAHB Global Innovation Award.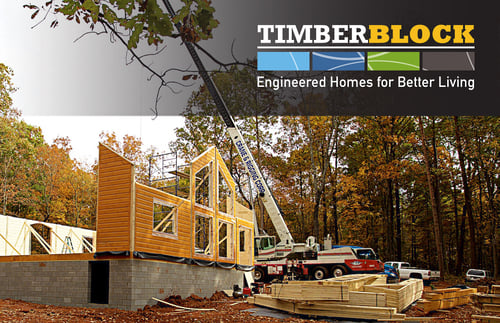 Advanced registration isn't necessary, but those who do pre-register will have VIP access the day of the event, and a FREE 200-page 2017 edition of the Timber Block Plan Book.
Questions? Contact Timber Block Ontario at 705-436-1921 or email ontario@timberblock.com.