Timber Block Plan Book 2017
If you've had the opportunity to flip through any of our previous plan books, we know you are looking forward to the 2017 Timber Block Plan Book. Our latest book is over 200 pages, full of dozens of floor plans in all 4 of our series and a ton of helpful information.
You will have a glossy, up close view of several photos, inside and out. Plus, get plenty of building tips to help you begin your new, exciting journey.
Our latest plan book includes our original models, our best sellers and all of our new and latest designs, including all of our homes from our Craftsman Series.
(Scroll down to get a sneek peek inside.....)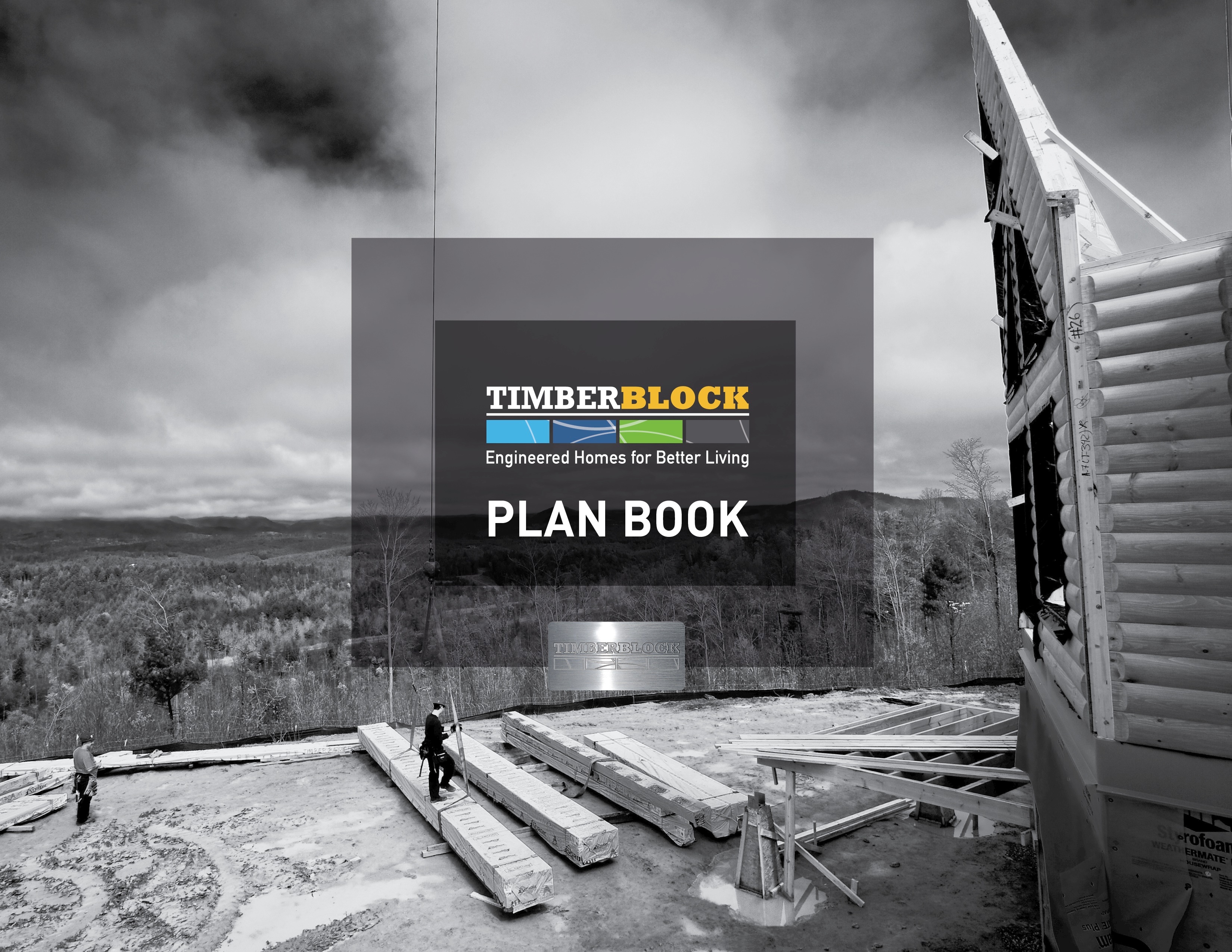 Our latest edition is also a comprehensive, detailed guide to building your own home, including the 7 steps from design to delivery. Get expert advice on details like land choice, building materials that are suitable and efficient for your home, plus interior design tips as well.
Featured Floor Plans and Series
Timber Block has 4 Series of homes to attract all styles of any homeowner. While our beautiful, detailed plans can be built exactly as you see them, we can modify any of the plans to suit your lifestyle.
Classic Series
Our very first series of home designs, the Classic Series showcases our revolutionary, insulated wood, perfect for the lover of log homes
Contemporary Collection
The charm and beauty of wood, with a modern, contemporary design. Clean, crisp lines, plenty of windows and plenty of open spaces can be found in our Contemporary designs.
Craftsman Series
The newest of our 4 Series, the Craftsman was widely accepted, due to the architectural design of each and every one of our Craftsman homes.
Vintage Collection
Charming and timeless. Our designs in this collection has so much curb appeal, warmth and an overall appealing air, our Vintage homes are absolutely stunning.
Visit any or all of the series, by clicking here.

The plan book is available by download and hard copy (free shipping). Click below for more information, or to purchase:
Questions? Contact us anytime: CLICK HERE to contact us, or VISIT A MODEL HOME NEAR YOU.
To find out more about Timber Block, and the overall advantage of building a Timber Block home, download a free copy of the Timber Block Advantage article. CLICK HERE for your free download.