Timber Block is excited to announce: On Saturday, July 6, we are opening our factory doors for complete come-and-go tours between 10 am and 3 pm!
Why is this a unique opportunity?
First, our factory is ALWAYS buzzing with activity. After all, it's where all the magic happens! The Timber Block Panelized Home Building System is a patented procedure, the factory is closed to the public, but on July 6, you will have the chance to observe the entire process...beginning to end!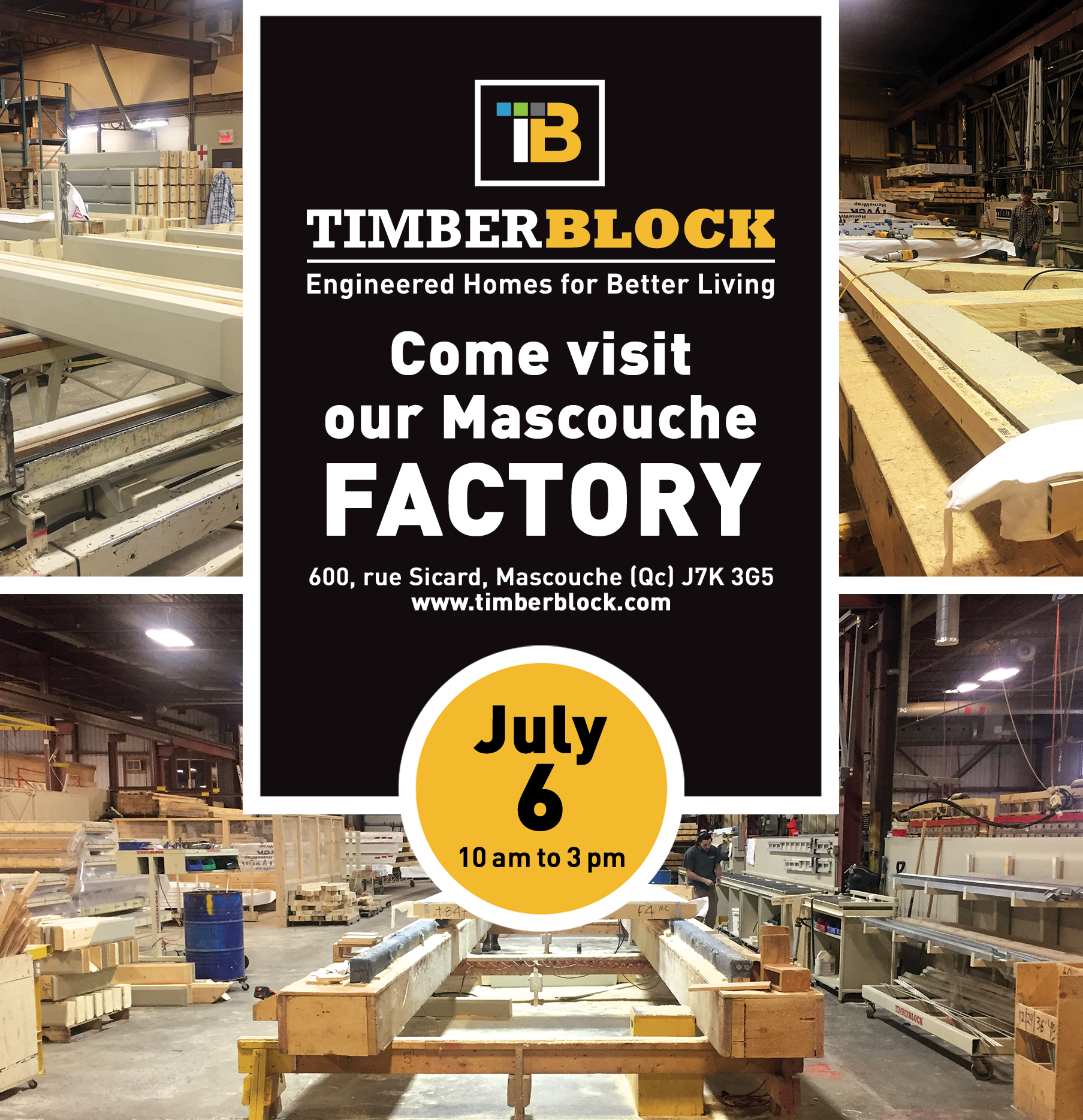 What can you expect to see?
Timber Block experts will be on hand to guide you through our quality-controlled factory, starting right from the beginning.
The Process Overview
Once the design process is complete, the home will go into production. From there, you'll get an up close look at our wood, how it's cut, sanded and insulated with a high density polyurethane insulation. The pieces are then stacked, bonded under thousands of pounds of pressure, and thru-bolted. Once the wall panels are complete, they are then stacked onto a truck and the home is ready for delivery!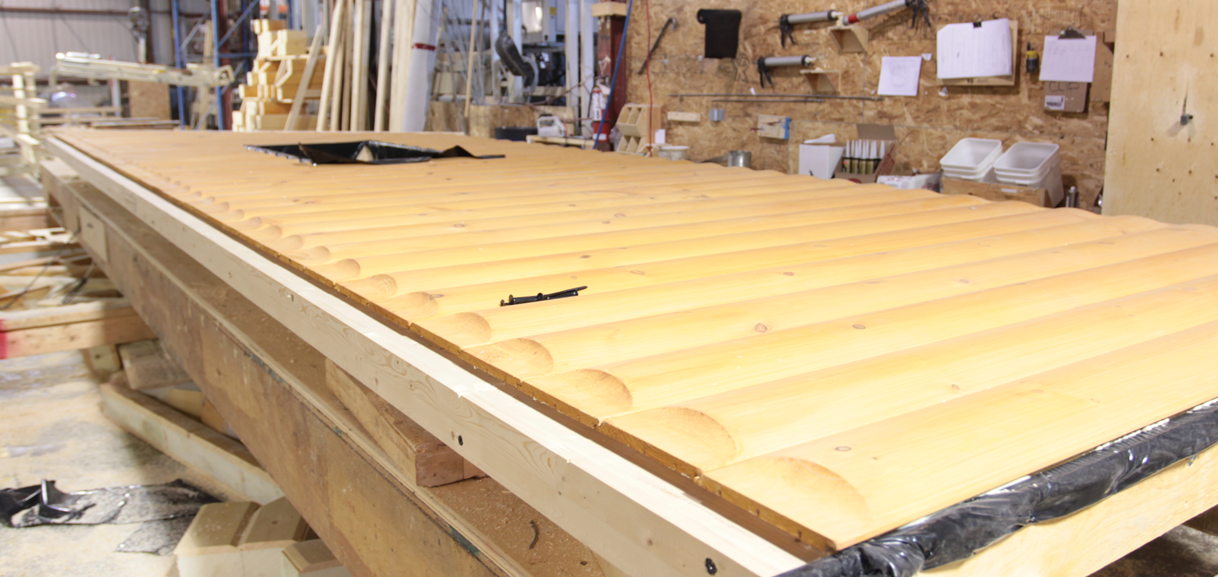 Here's a little bit of a fun sneak peek. Watch as Mike Holmes paid a surprise visit to the Timber Block Factory!
In addition to the factory tour, many members of the Timber Block Team will be on-hand. Our Home Consultants will be there to answer all of your questions, along with Project Leaders and Managers. PLUS, this is a chance to meet our designers! It's a great opportunity to talk with one of our designers and get a good idea on how you can start the process of building the home you've always wanted.
The factory tours are come and go style, happening between 10 am and 3 pm, Saturday, July 6 at our Mascouche, Quebec location. Registration is required. You can RSVP below.
About Timber Block
Timber Block is committed to building high quality, sustainable, energy efficient, beautiful homes. Today, an efficient home is more important than ever, and we are pleased that R-30 wall insulation is standard in every Timber Block home. (R-36 is available) The R Factors, along with a tight thermal envelope, results in low energy consumption. Our homes are insulated with a high density polyurethane insulation which contains Zero ODS, ensuring we are doing our part to help protect the environment.
Timber Block homes assemble in hours, can be built anywhere and can be of any style. On top of our extensive line of floor plans, we are able to build full custom homes.
Timber Block is a proud partner of Mike Holmes, and is a Holmes Approved Builder, Holmes Approved Product and Holmes Approved Home. In late 2018, Timber Block announced the addition of the Mike Holmes Inspection Program.