In March of 2016, Susan and Tim started their journey to their dream home after Tim experienced a health scare that made the couple to take a step back from their busy lives and start planning for the future, including retirement.
Tim says the North Carolina mountains is where they wanted to be. "We have been coming to the western North Carolina mountains since 2009, having fallen in love with the scenery and waterfalls, outdoor activities, and small-town environment yet close to major metropolitan areas for their amenities and health care services if needed."
Tim says they are on year 4 of 8 of the multi-year plan, which the couple started talking about in 2016. "We have been blessed with two grandchildren, one each from our daughter (out of state) and son (instate). We look forward to hosting their families for the years to come. Our decision to build came to fruition with the purchase of our property in 2017."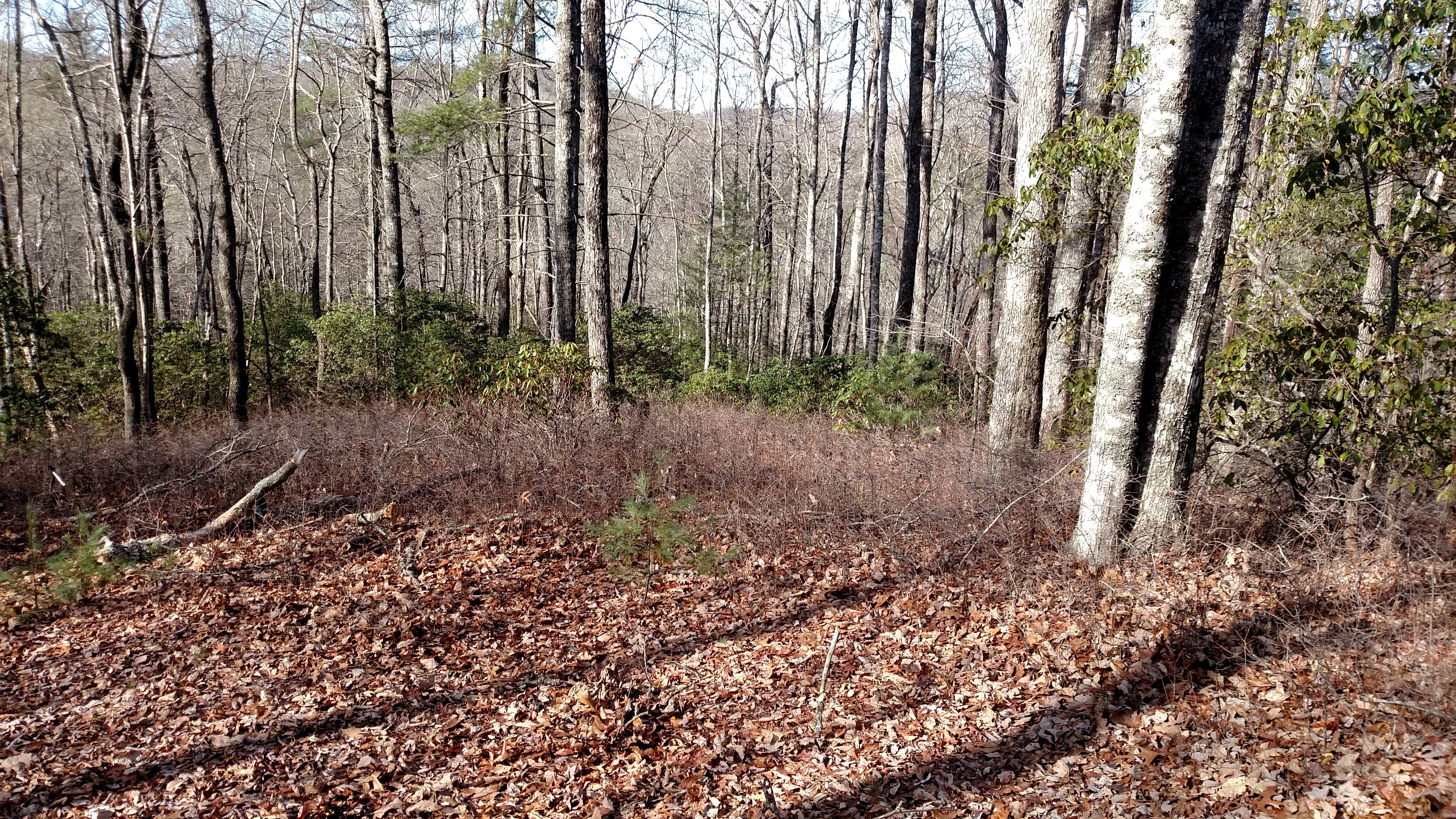 Tim and Susan's sprawling wooded, 5 acre property is truly breathtaking, but how they came to buy the lot is a story in itself. "We first saw the property in February, 2017, and it was the first of seven land parcels we saw that day. We each went our own separate ways when we stepped out of the car and walked a good portion of the property. We didn't say a word to each other about the property. When we got back to the hotel later that afternoon and compared notes on the various properties it was obvious that both of us were personally drawn to that first property of the day. We were both overcome with peace, reflecting back on similarities with land we had experienced growing up. Susan made the comment that her siblings would recognize the property and reflect back on the farm on which they grew up in the Midwest."
Susan and Tim officially owned the property in April 2017. "On Christmas Day, 2017, we came to our property with our fold-up lounge chairs, store bought wood, dug a fire-pit and read some novels we had brought while enjoying the 32-degree day. That was a pre-house construction special day for us."
The decision to build a Timber Block home started with an article they saw in their local paper. "From that article we began our internet search and read every available article we could find regarding the company, workmanship, and customer opinions. Energy efficiency was the most important issue for us followed by the the process of how the exterior panels were fabricated and finally the installation of the panels."
The couple then made a trip to Timber Block's Denver model home in Connelly Springs, NC. "We snapped pictures of all the rooms, features, and exterior views. I remember coming home and going online to the Timber Block website and downloading various model layouts and looking at the photographs. Everything kept coming back to the Denver model." After a few more trips to the model home, once the purchase of their land was finalized in February, 2017, they met with their Timber Block Home Consultant and started the Timber Block building process.
While Tim and Susan fell in love with the Denver model, they did want to make some changes. "We settled on a modified version of the Denver model by foregoing the 2nd story. Our vision all along has been to have the home layout support us in our retirement years with focus on the main floor. We wanted an open concept between the great room and kitchen with supporting laundry room, powder room and hall closet. The two wings of the home would consist of our 4-seasons room and master bedroom and suite. The downstairs basement living area consisted of 2 guest bedrooms, a full bath, family room, and oversized one car garage below the 4-Seasons Room. The slope of our lot was ideal for a walk out basement and a wood burning fireplace that we look forward to using."
We asked Tim how they felt the morning of the wall raising. "We are big Mike Holmes fans having watched several of his series over the years on HGTV and DIY. We heard the Timber Block tractor trailer coming up the road and had no idea that we would see the back end of the truck, with our home components on board, featuring Mike Holmes' endorsement of Timber Block. That was a special moment for me."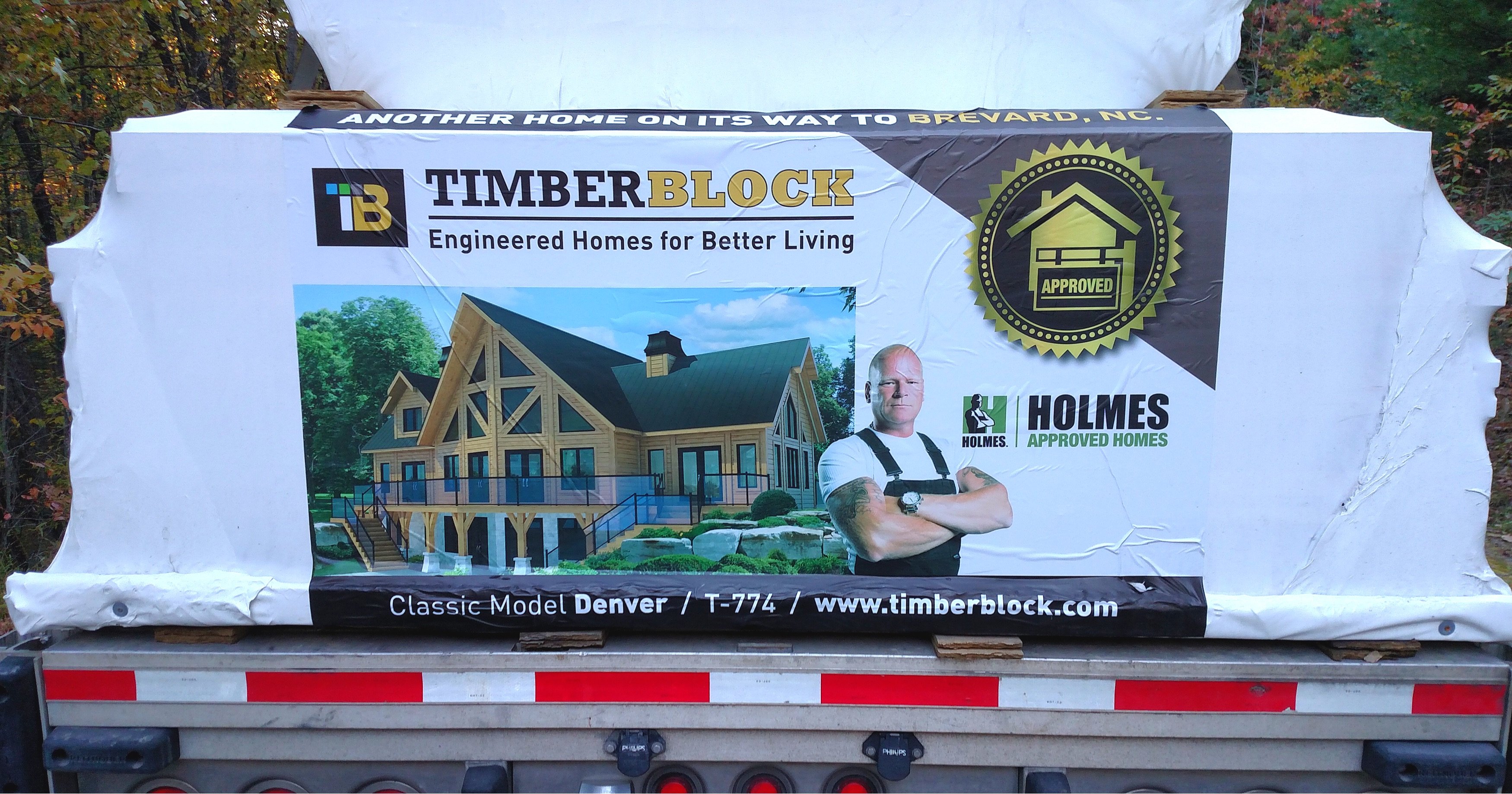 Then the walls were unloaded and the wall raising was underway. "Seeing your home on paper is one thing, but seeing it all come together to add shape and size is something else. No sooner had the walls, columns, ceiling beams been set then the rains returned. We distinctly remember coming in late October and standing in our master bedroom and looking through the open windows and seeing the fall colors."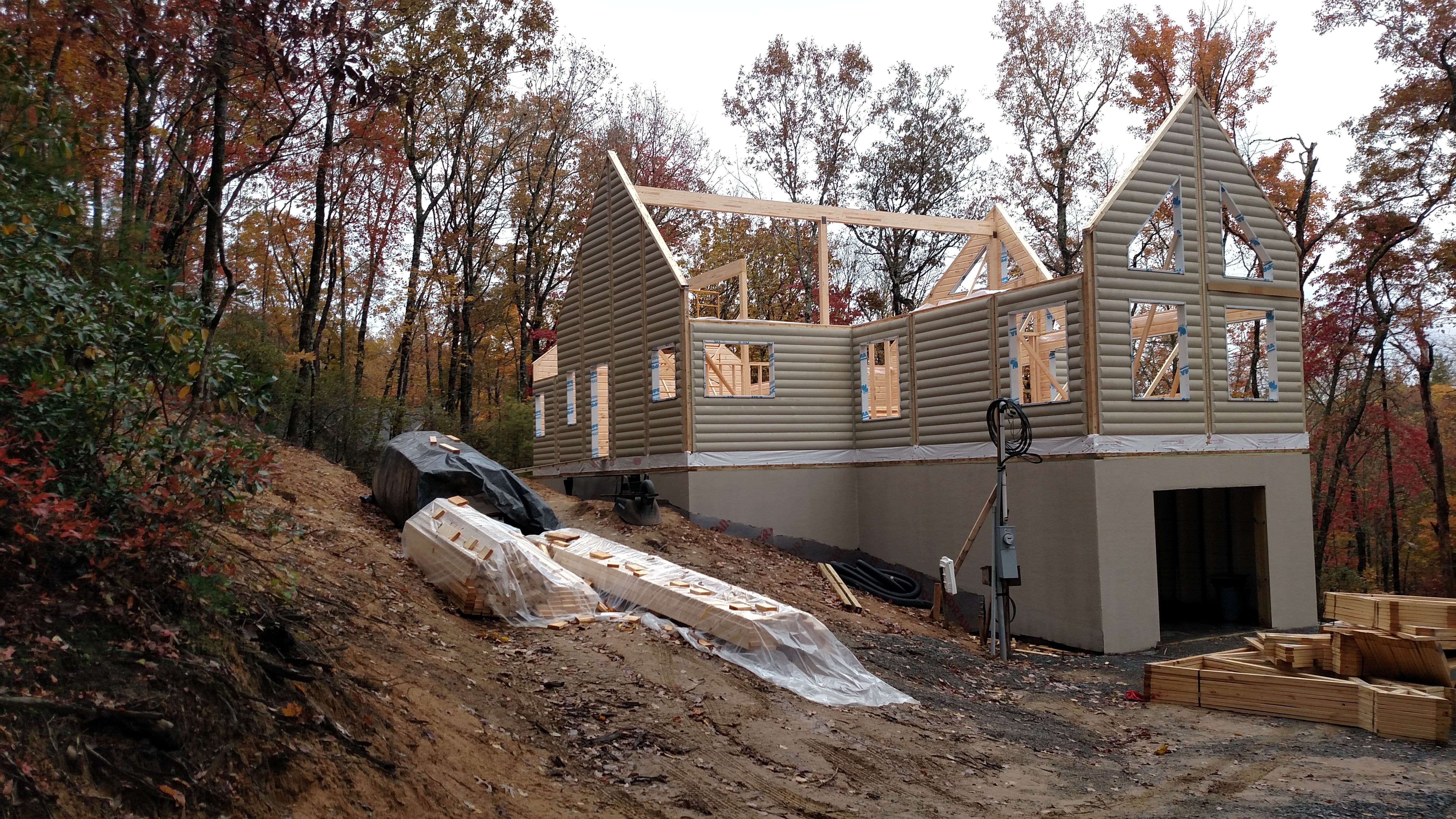 Moving into a brand new home is always a special day for our homeowners, and this was no different for Tim and Susan. "It (moving in) was almost surreal. All the planning we had done, watching the home construction progress, selecting light fixtures and wall colors, and finally to be able to bring our household items in and unpack. We were finally home. We have had a 2-person bench glider for several years and were always limited by the small size of our previous porch to realize the glider's full potential. It was a very special moment when Susan and I had the chance to sit back on the bench glider, be able to stretch out our feet and realize we had full motion of the glider as we sat together on our new deck with an amazing view. We still have unpacking to complete and final touches for our home. But oh, what a home!"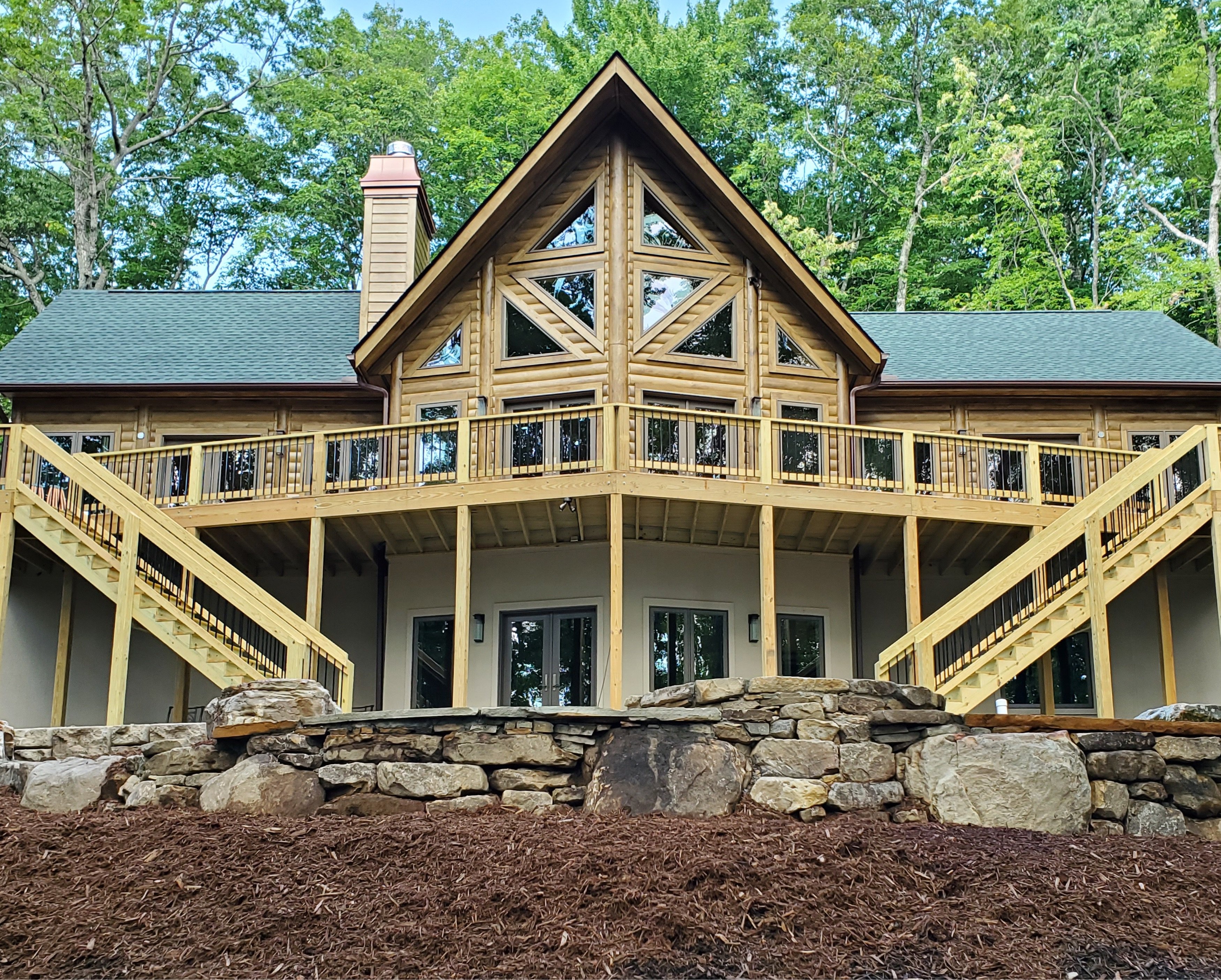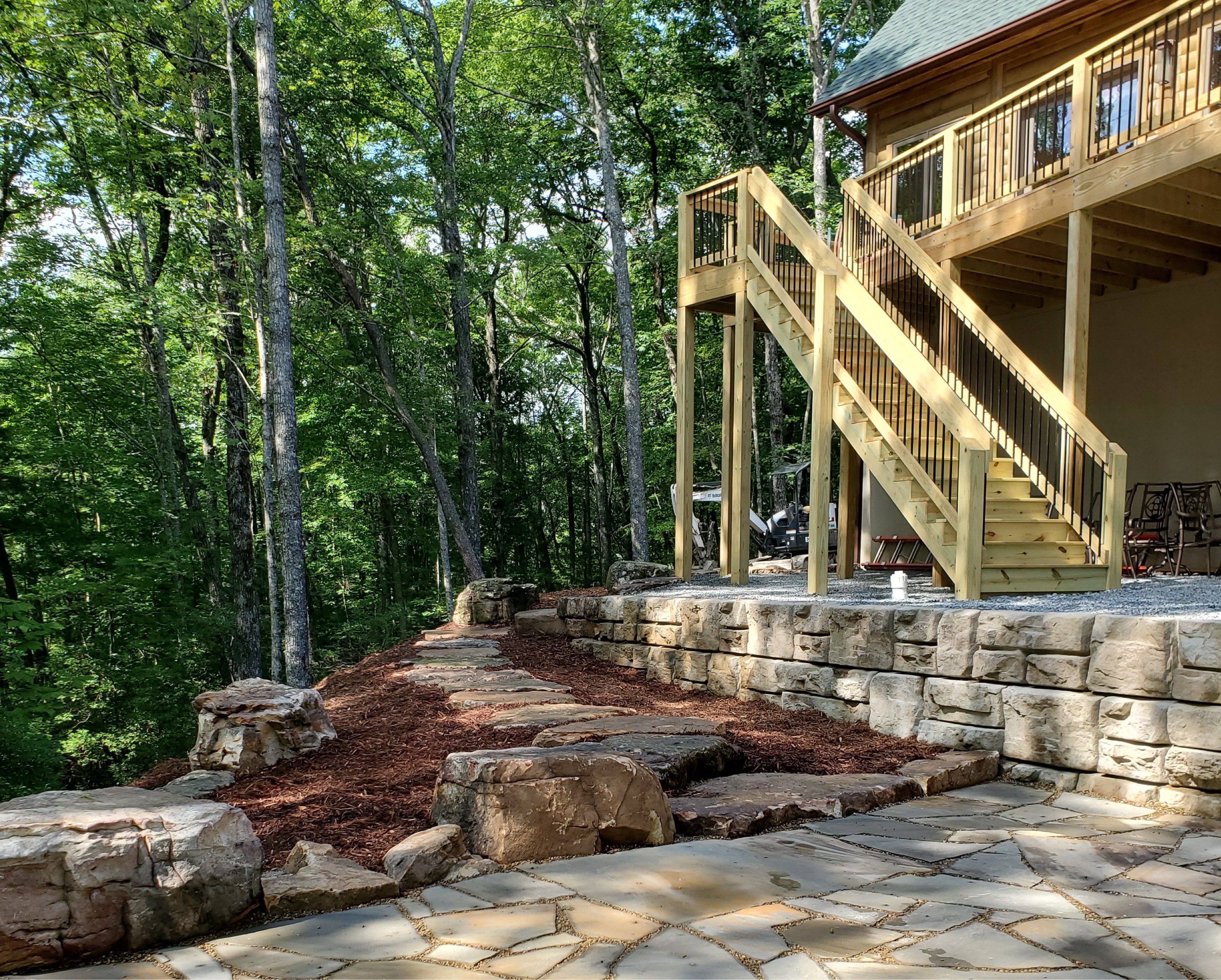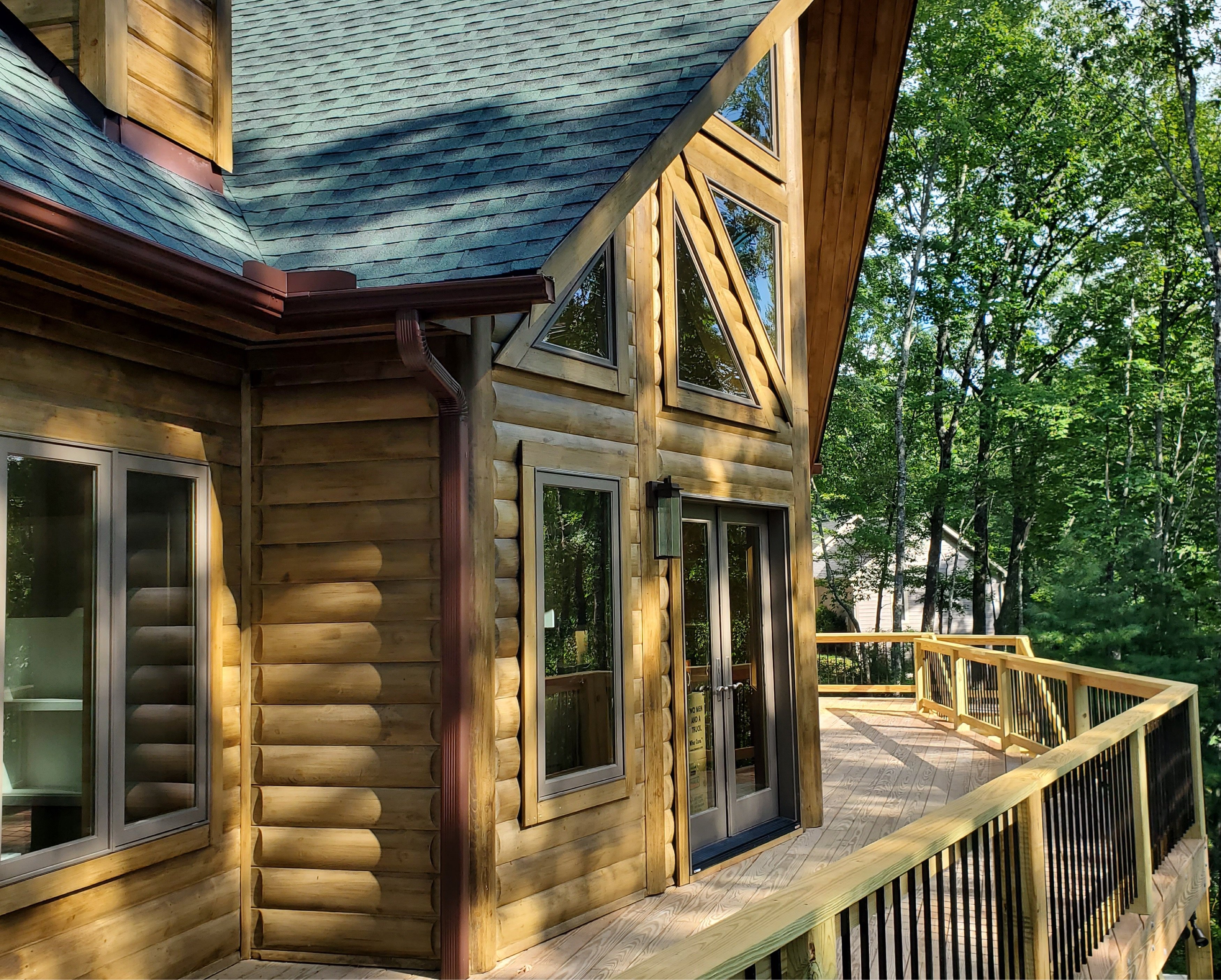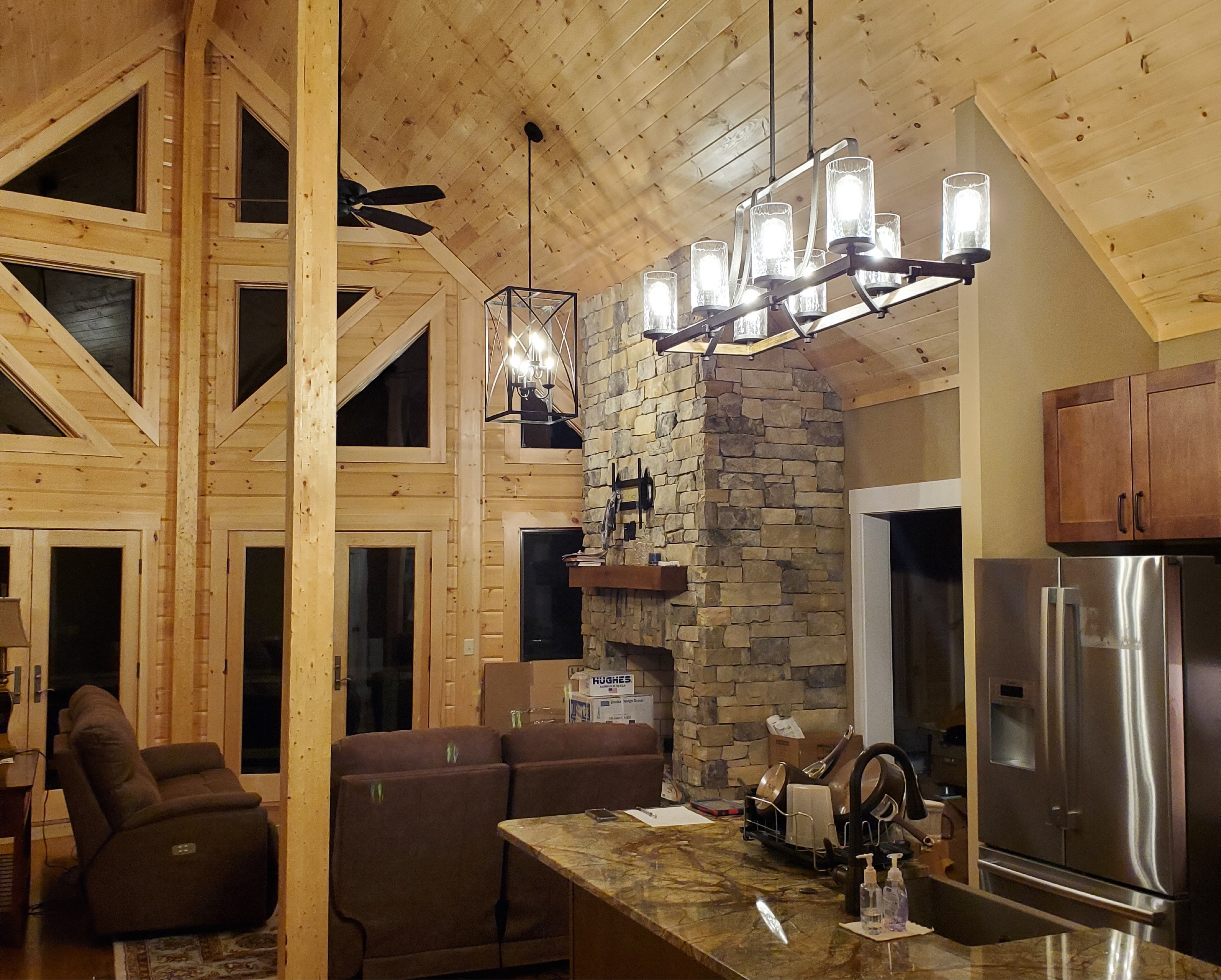 Susan and Tim look forward to enjoying the fall season, but are excited to enjoy all seasons. "During the spring and summer, there is nothing but beautiful hardwood forest with occasional pine as your view. During the fall the colors pop and we mean pop! In the winter we have our view of mountain ridge lines on the horizon. There is nothing like the sound of a soft breeze and leaves rustling."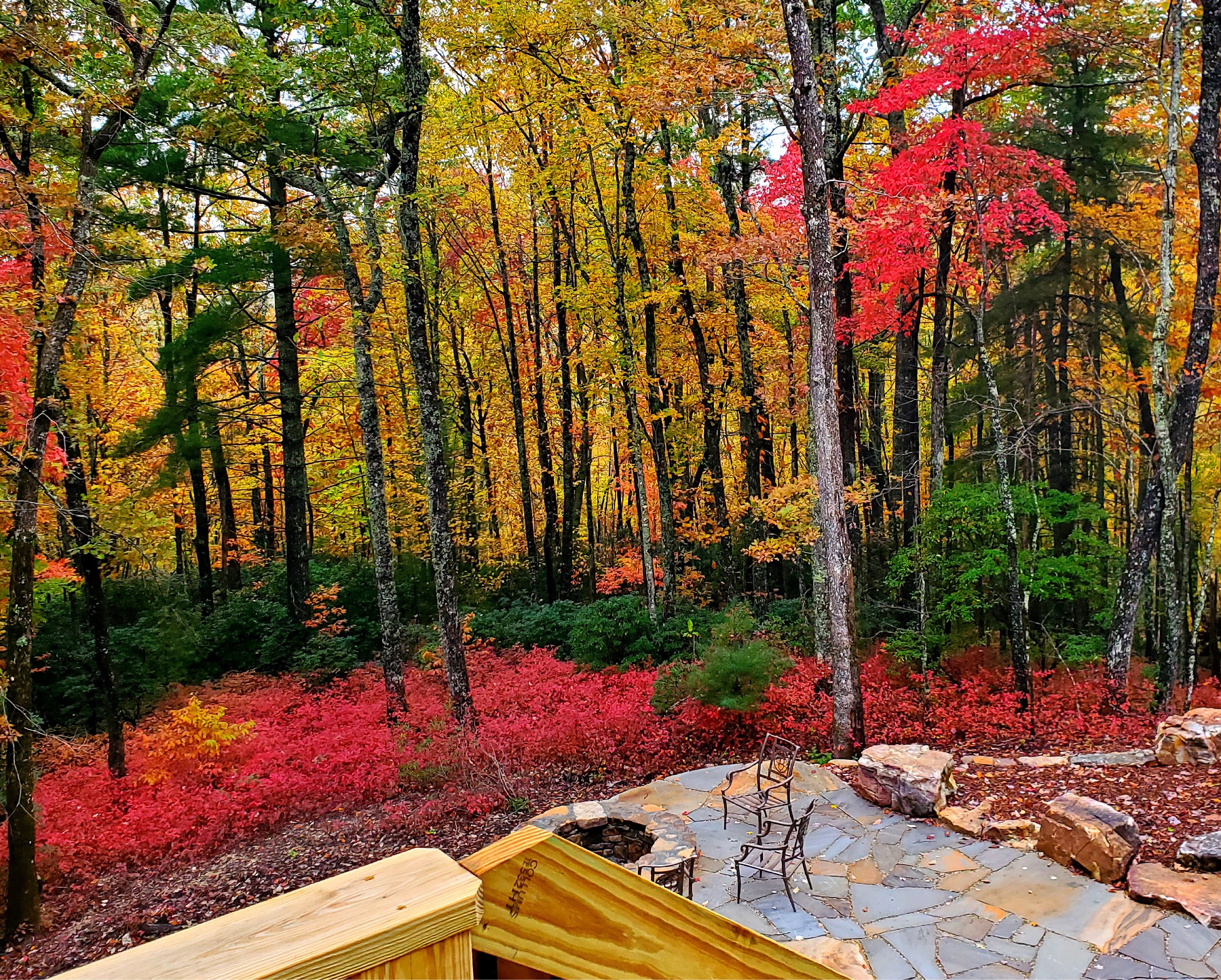 Stay posted to the Timber Block blog. We'll talk with Tim and Susan and get another update in the months to come.
To find out more about Timber Block, the Timber Block process, or have general questions about building your own home, contact a Timber Block Home Consultant today.