Timber Block's Tahoe has been a dream for many since the day it was designed and released for the world to see. Since then, many homeowners have chosen the Tahoe as their forever home, with many modifying the plan, changing the style and adding their own special touches to make it their own to enjoy for years to come.
The Tahoe is not a new design to Timber Block, but has evolved over the years, particularly in style. Our homeowners have the ability to enjoy all the endless benefits of building a Timber Block home, but can also put their more modern, more craftsman, or more classic touches to it.
Here are a few new photos of what the Tahoe can look like, along with a beautiful walkthrough to show you that not only is Timber Block the highest of quality, the highest in efficiency and sustainability, but is also one of the most beautiful manufacturers of engineered wood homes.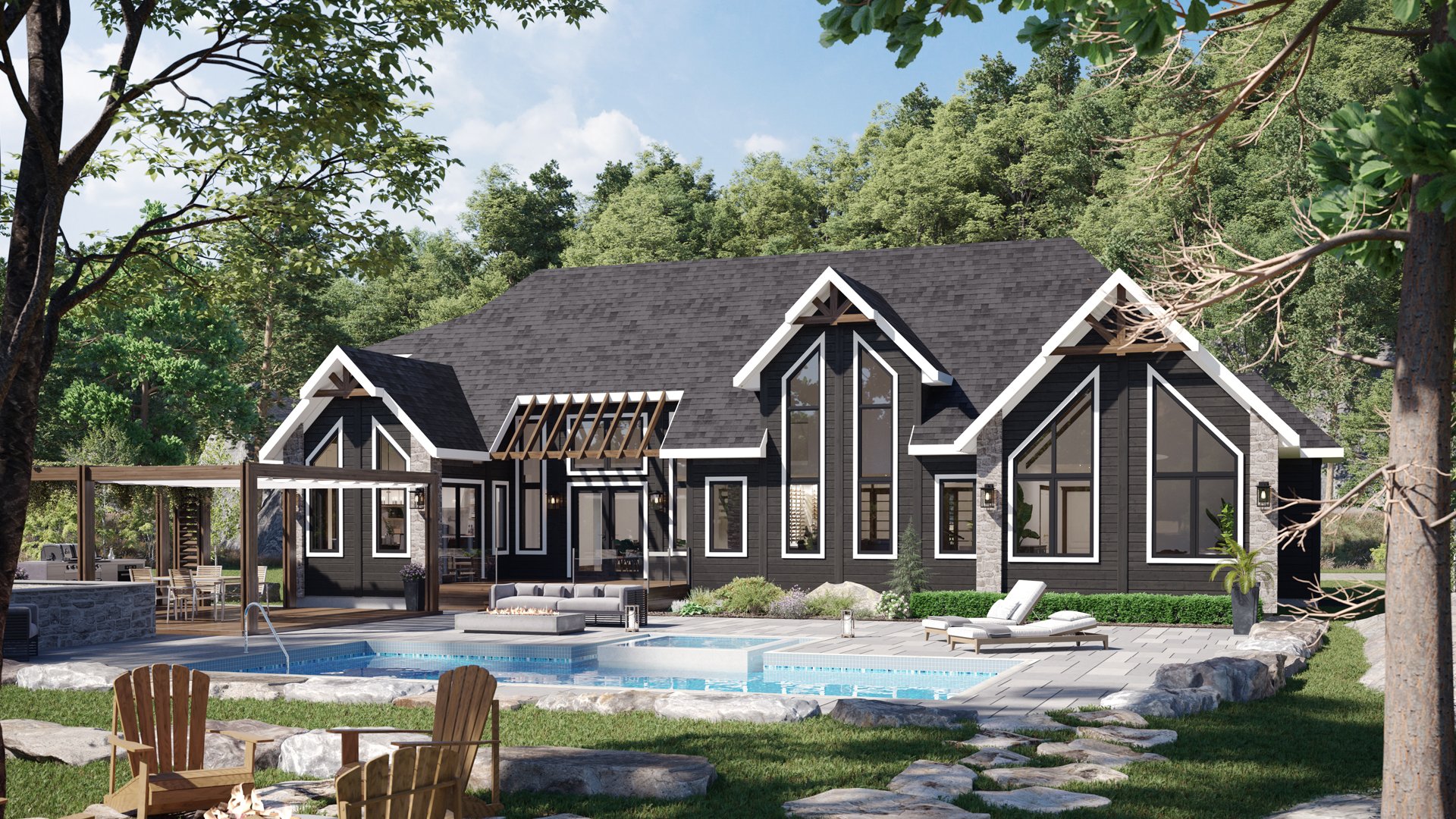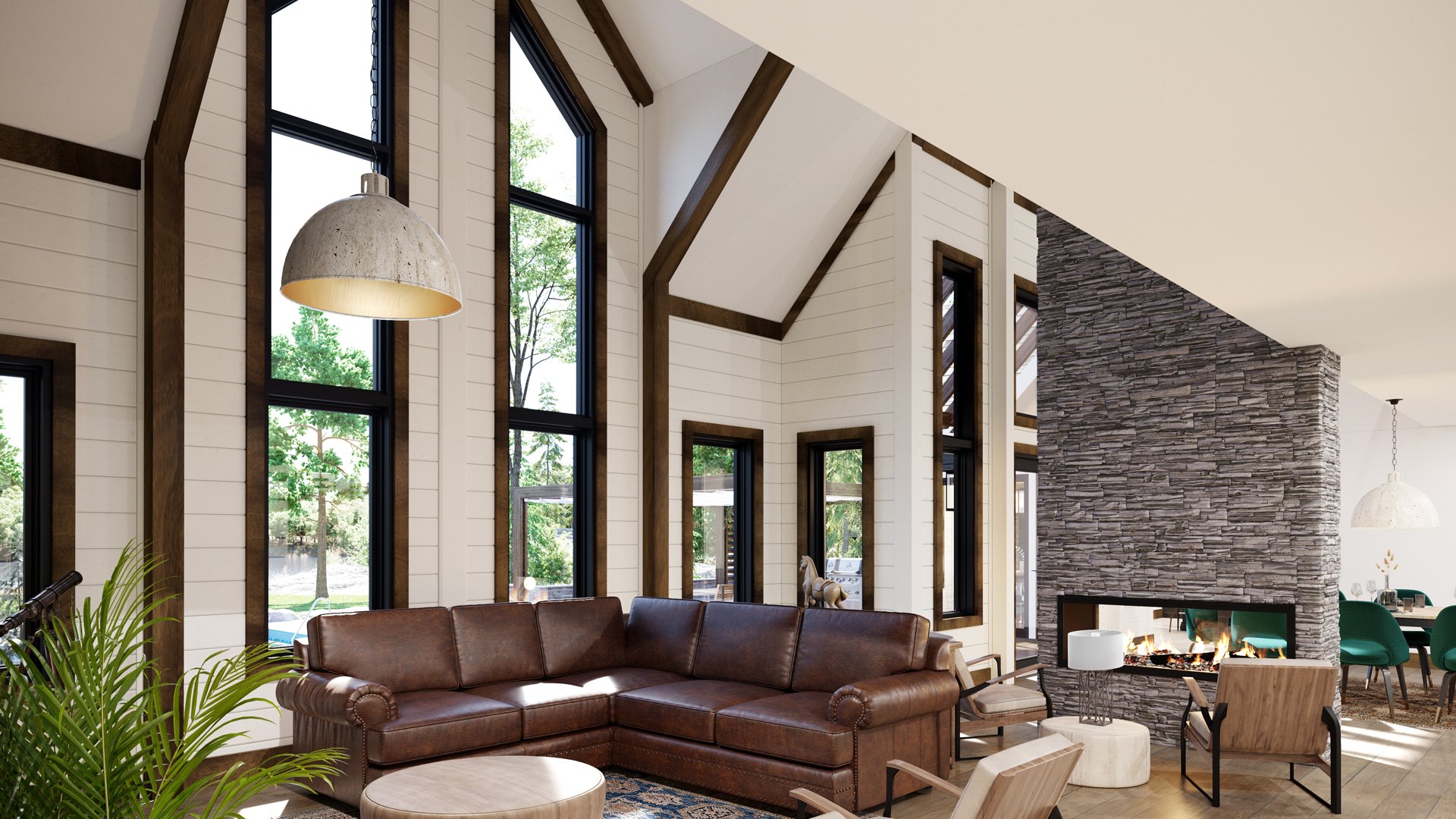 And here is a special exclusive walkthrough sneak peek....
Timber Block Tahoe features, dimensions...and the floor plan:
3603 square feet
Dining room: 16'-6'' X 18'-2''
Kitchen: 16'-1'' X 18'-4''
Breakfast nook: 10'-9'' X 10'-5''
Living room: 21'-5'' X 22'-5''
Bedroom (1): 16'-5'' X 16'-1''
Family room (2): 18'-0'' X 9'-11''
Bedroom (2): 14'-7'' X 10'-9''
Bedroom (3): 13'-2'' X 17'-1″
And here's a shot of the floor plan....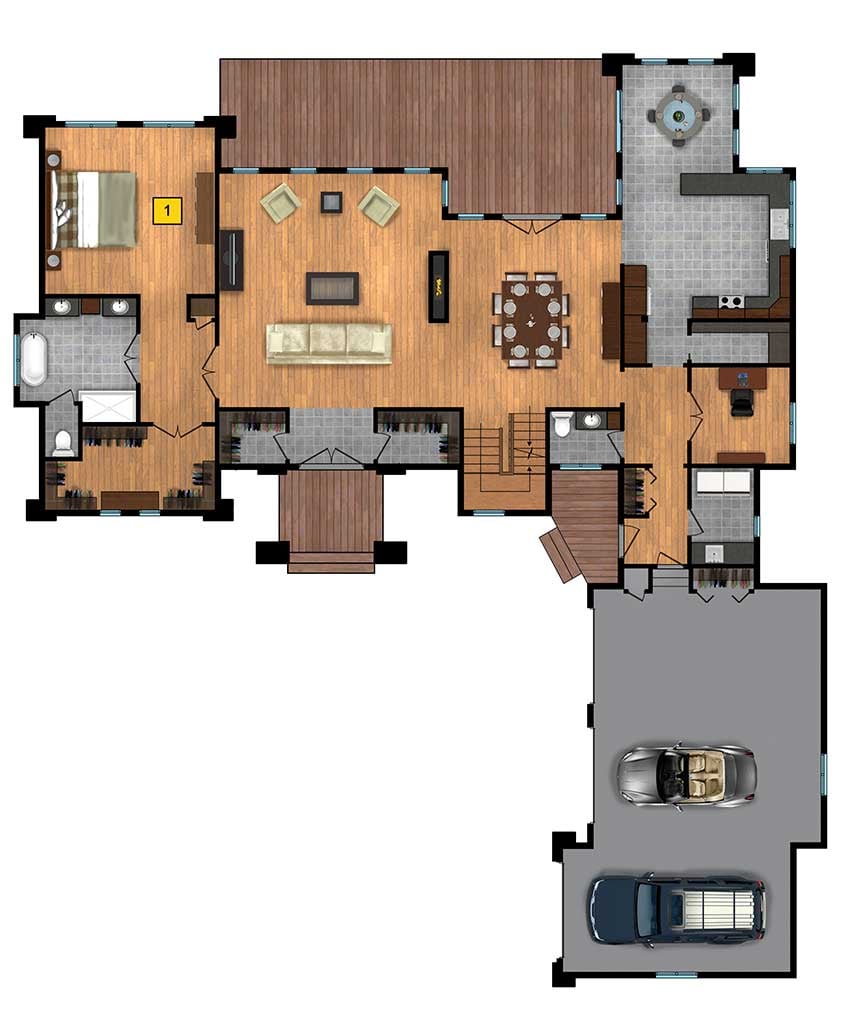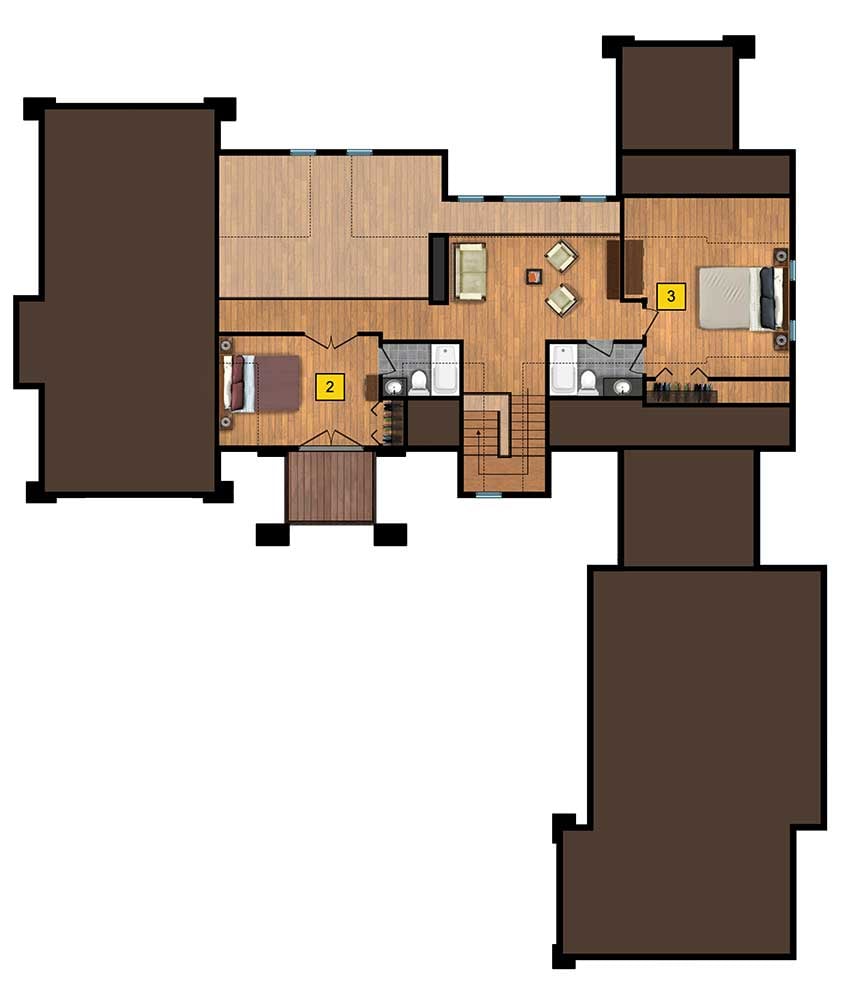 Click here to DOWNLOAD THE TIMBER BLOCK TAHOE FLOOR PLAN
About Timber Block
Timber Block utilizes a patented home building system to design and deliver the highest quality engineered wood homes across North America. Timber Block homes are made of Eastern White Pine, have R-30 wall insulation as standard (R-36 available) a 15 Year Warranty on Finishes, can be built anywhere and are among some of the most beautiful wood homes constructed. With an extensive line of floor plans in 5 different series, Timber Block has the capability to modify any plan o build a full custom design. Timber Block is a proud partner of Mike Holmes, and has adopted the Mike Holmes Inspection Program. See the links below to learn more about Timber Block and what makes Timber Block an innovative leader in the home building industry in both the USA and Canada.
Why Timber Block: Chapter 1: An In-Depth Look at Timber Block's Panelized Building System
Why Timber Block: Chapter 2: How Timber Block Maximizes Energy Efficiency
Why Timber Block, Chapter 3: Timber Block's commitment to green building practices and materials
About the Mike Holmes Inspection Program
To contact us, click below.