Winter has hit hard for many this season, and although we're inching toward melting snow and warmer weather, we are still smack dab in the middle of fireplace season. Today, we're taking a look at some of our favorites, some of your favorites, some traditional and some unique fireplace designs. And...we'd love to hear what you think of any of these designs, what's important to you and what you would choose when it comes to the fireplace in your dream home.
There are so many things "right" with this fireplace. Created from mismatched bricks - with slightly different colors, different shapes and sizes and a darling mantle, this fireplace is - literally - the center of attention in this home.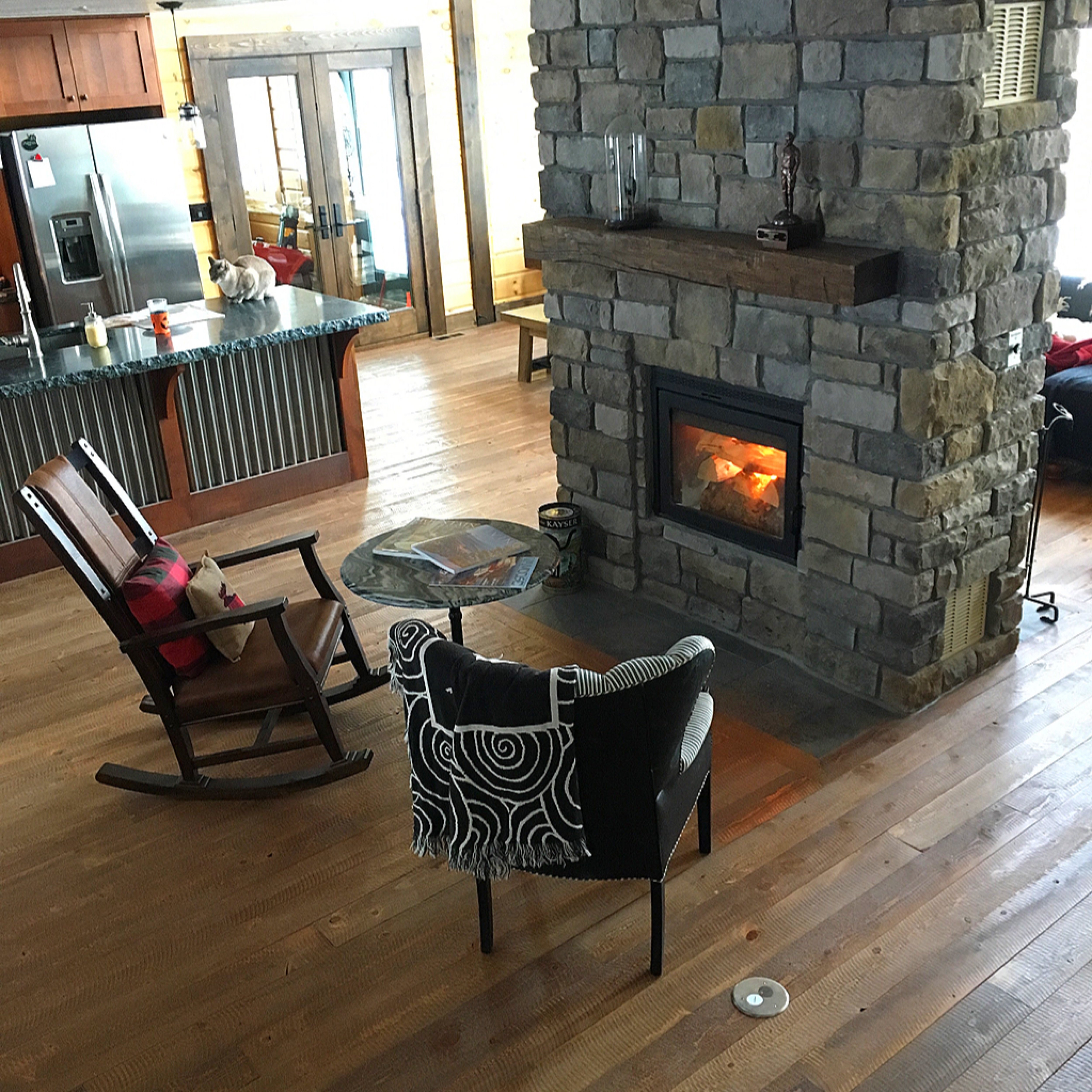 Notice the location of this fireplace. We think this is a strategic, functional and beautiful place for the fireplace. You can enjoy it anytime of the year, all while enjoying the view at the same time. Plus, the stonework is breathtaking, making it a focal point in the room without taking away from the beauty of the rest of the living space.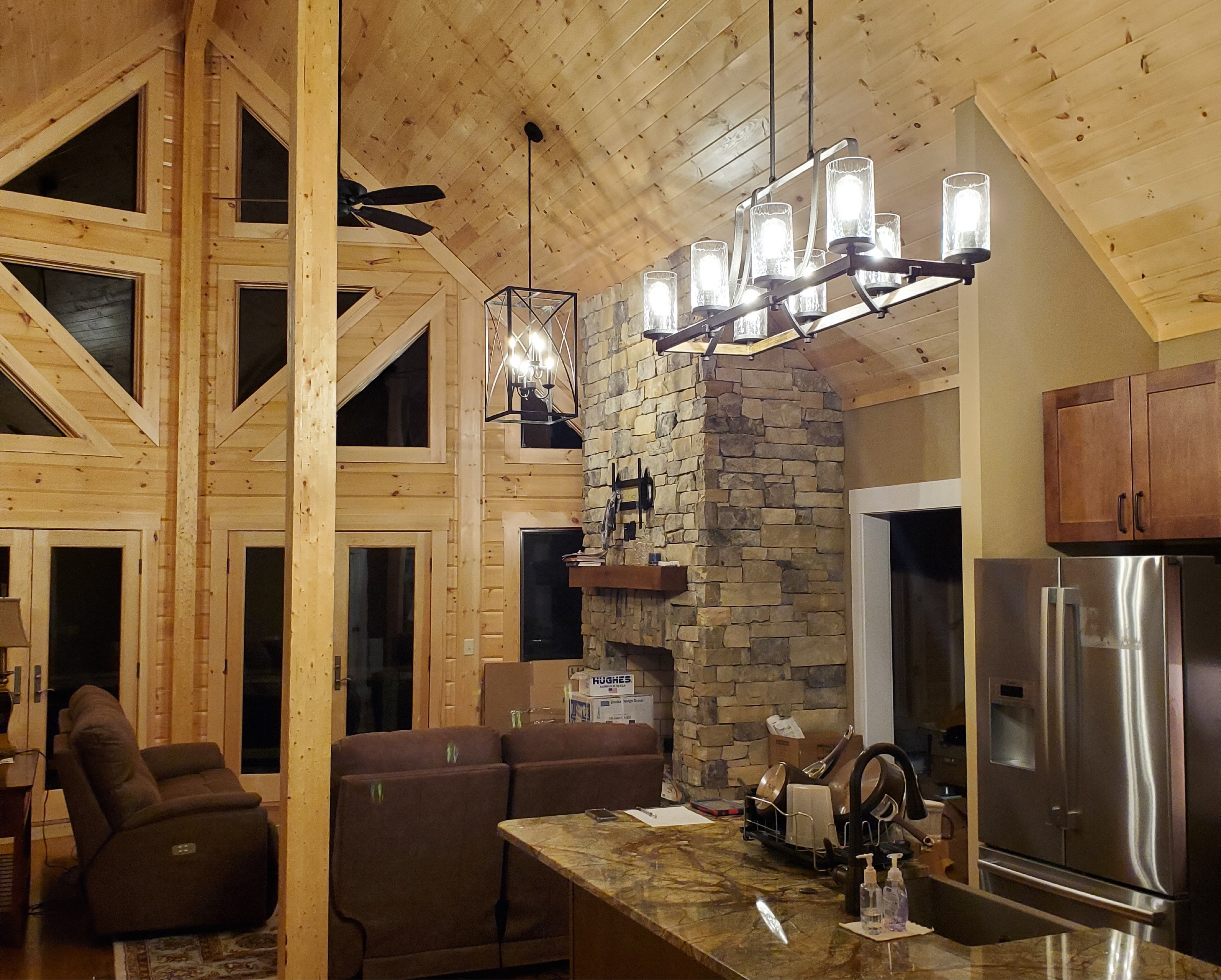 We can't talk about fireplaces without a throwback to the Christmas season, considering nothing quite goes hand in hand like Christmas and a roaring fireplace. Clear glass covers are a great choice for a gas fireplace. Nothing gets in the way of enjoying the calming, warming flames during a cold winter's day.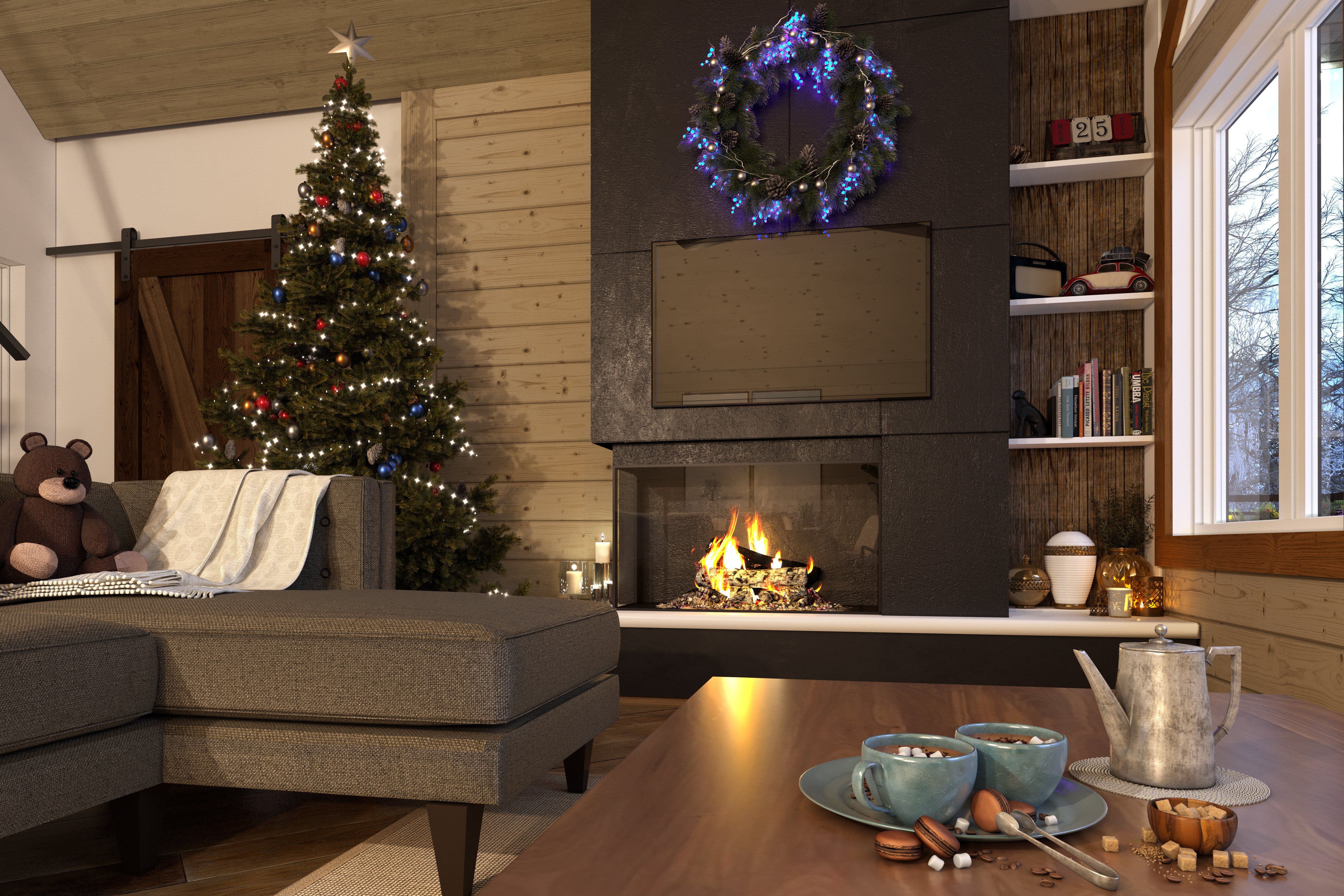 Indoor-outdoor fireplaces may have been around for years, but have come back and with a vengeance! It's very common now to see many homeowners include an indoor-outdoor fireplace - with any style of home. And really, why not? It looks gorgeous, and it has double the function!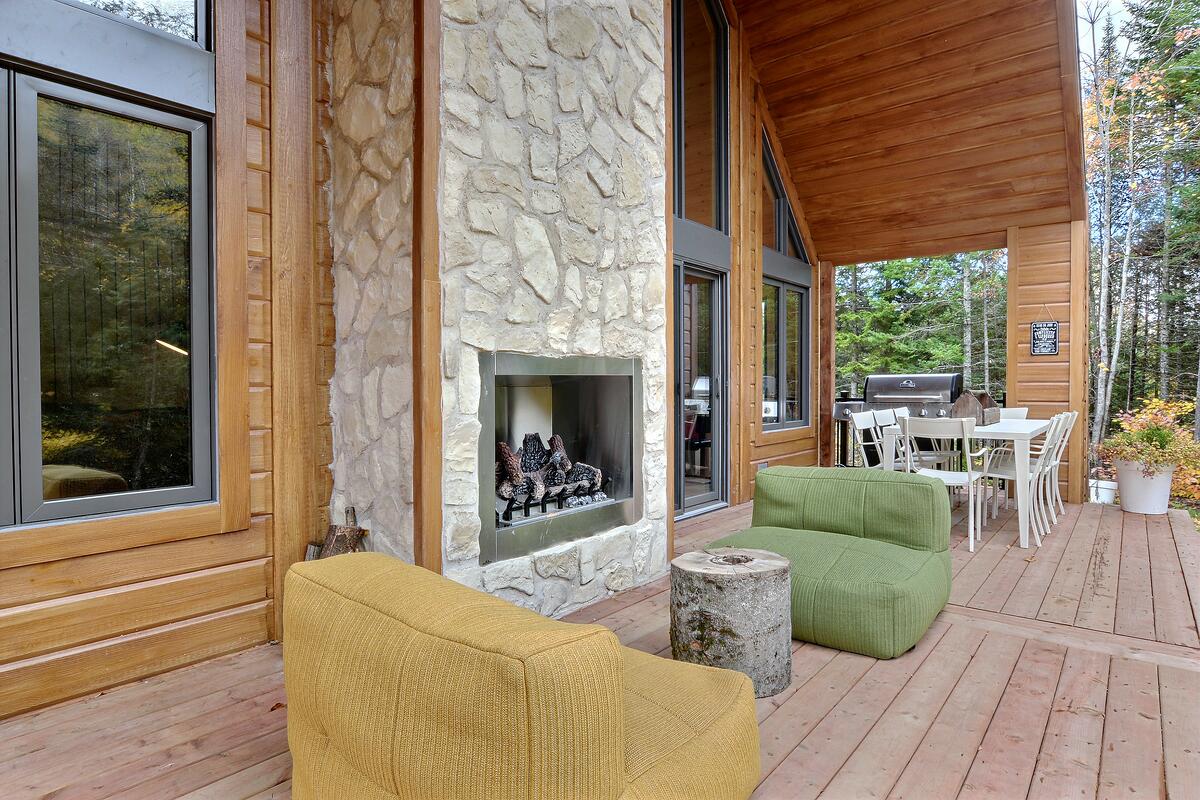 The double-sided fireplace is not a trend. Once it hit the design scene, it never went away and it's most certainly here to stay. It's much like an indoor-outdoor fireplace, in the sense that it serves a double purpose. You can enjoy the fireplace from multiple locations in the home. The kitchen is on other other side of this drop-dead gorgeous fireplace.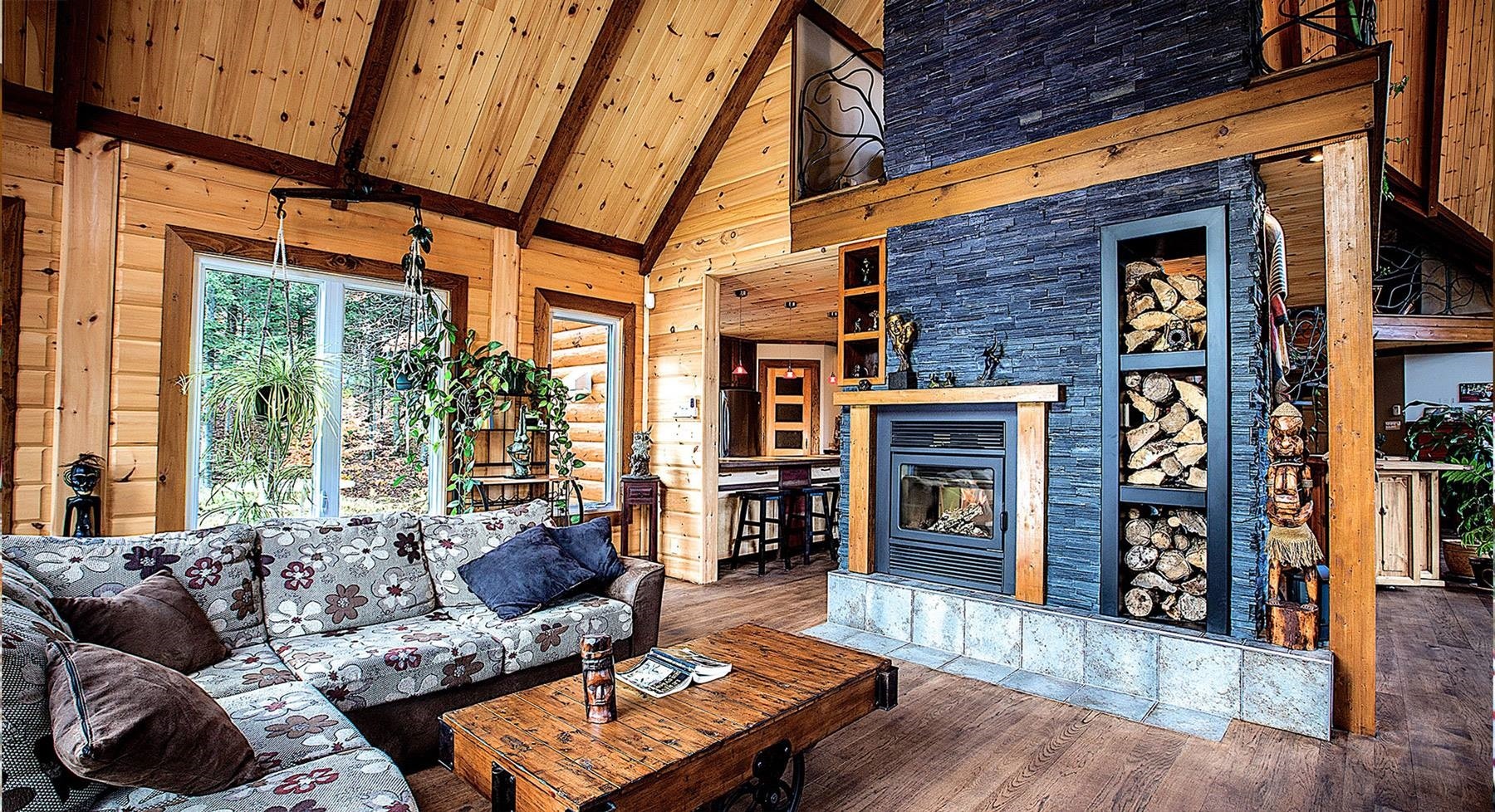 The following fireplace is absolutely perfect for a cottage or chalet-style classic home. Come back from a day of skiing and warm your hands up with your friends and family all around the fireplace. Plus, it looks cool and it also a beautiful addition to the home.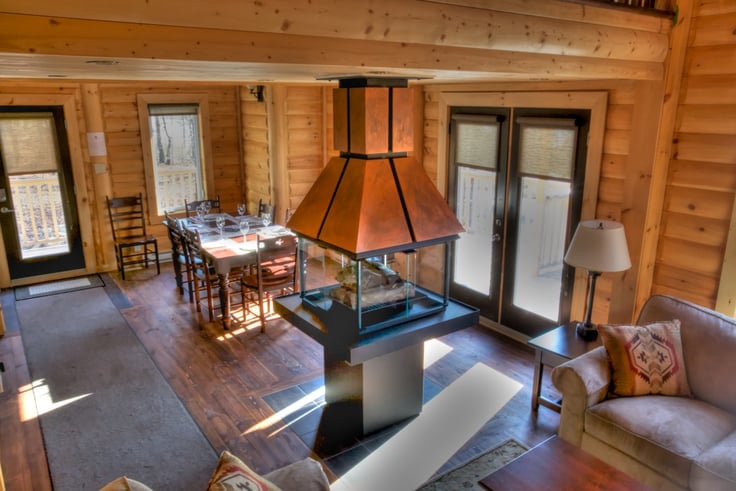 This is just the beginning! It's very unlikely to see 2 identical fireplaces in any Timber Block home, thanks to the many different styles, shapes and customization. See more, visit Timber Block's photo gallery here.
Have questions? Want to know more about Timber Block? Visit us at a location near you, or contact a Timber Block Home Consultant today.