Nothing says "The Ultimate Vacation Home" than Timber Block's Colorado. From the minute it became an official model from our Classic Series, it was a favorite for many. The Colorado's original floor plan was designed as a duplex - making it ideal for large families or for part or full revenue property.
Here's a look at a recent Colorado, designed and modified for a client: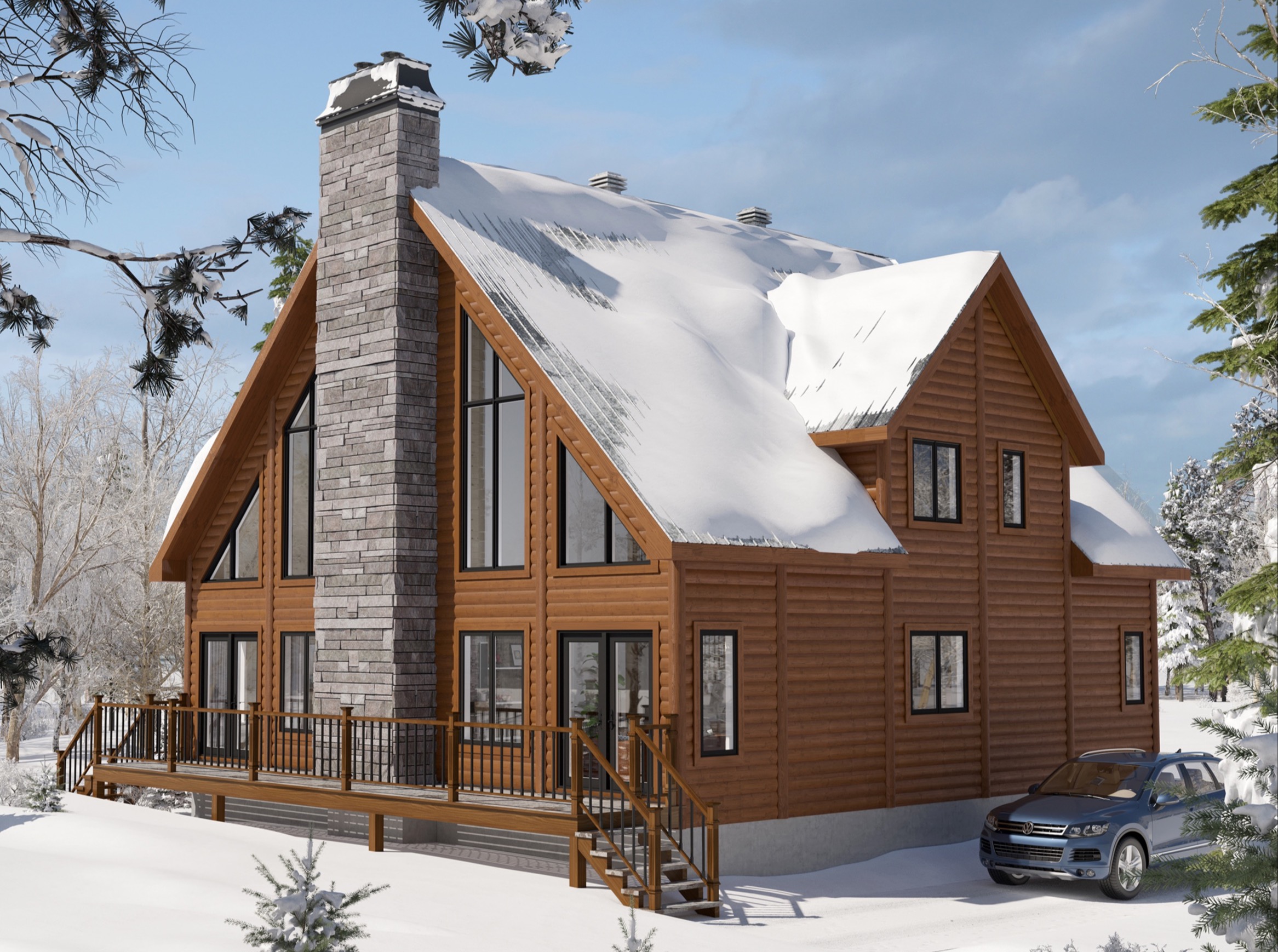 A look inside....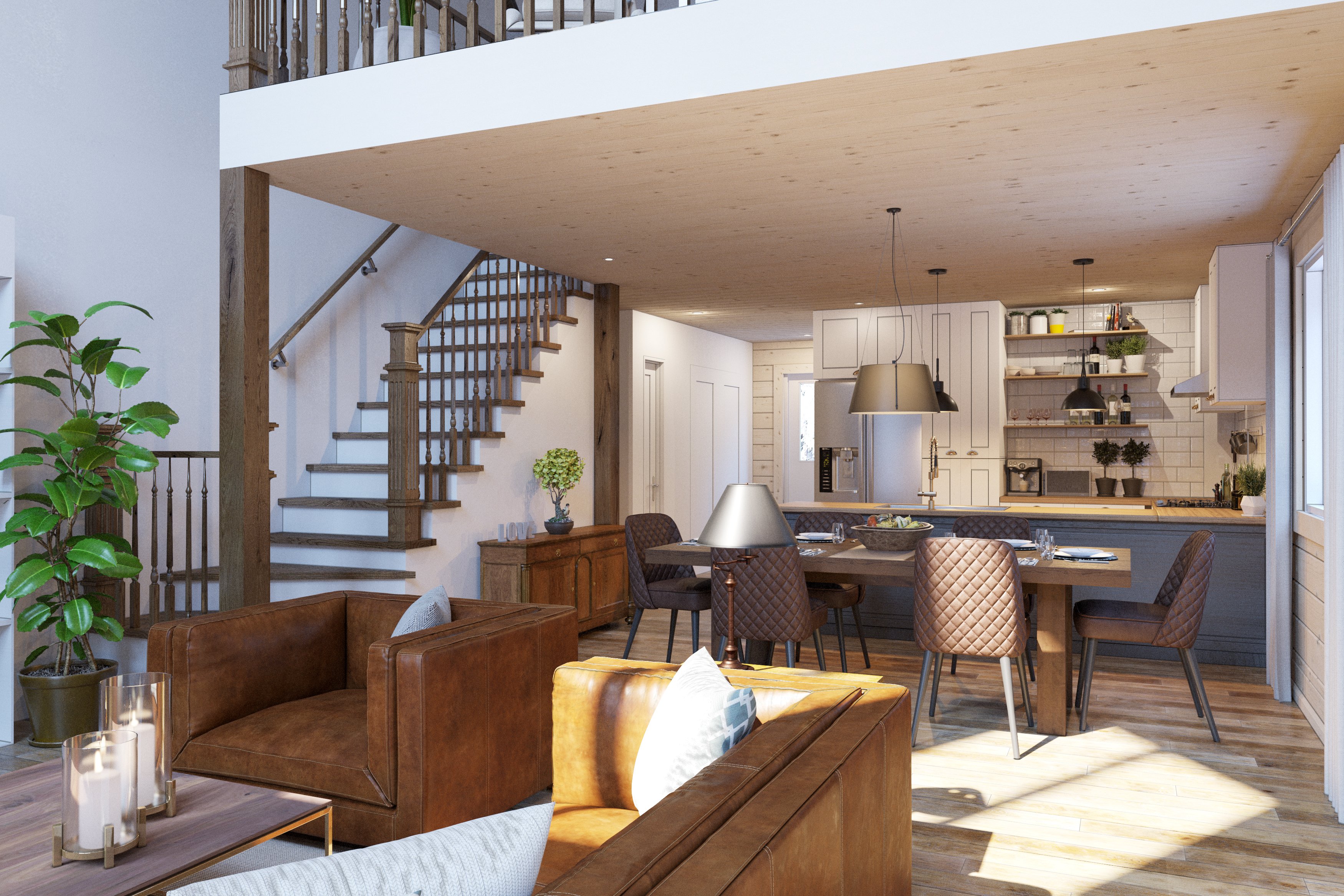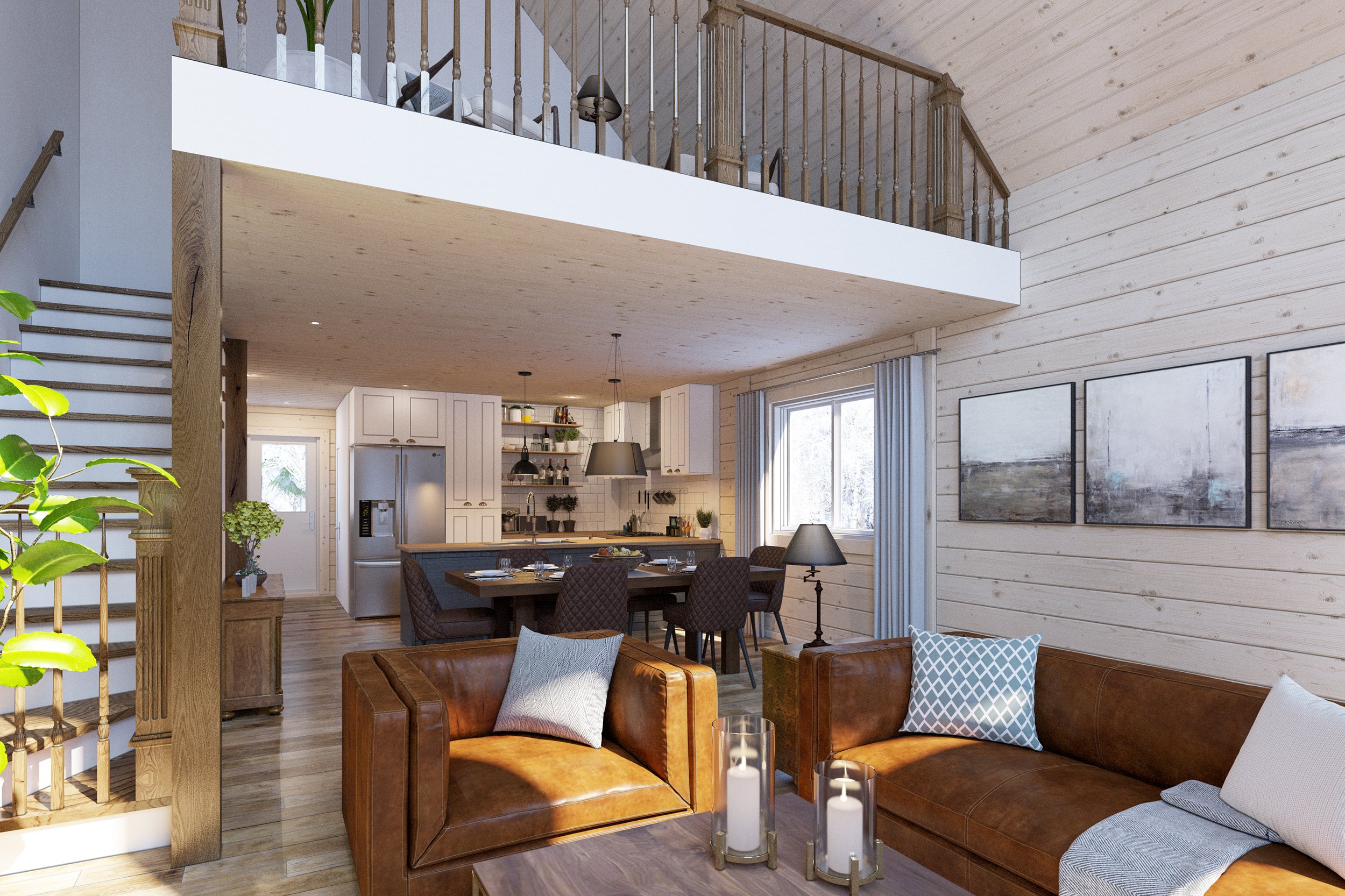 A look at the front of this customized Colorado:
Here are the details of the Colorado:
The stock Colorado is 1153 and 1375 square feet (3 bedrooms in one unit, 2 in the other). Here is a quick view of the dimensions:
Dining Room: 14'-3'' X 11'-2''
Kitchen: 10'-10'' X 8'-0''
Living Room: 17'-9'' X 11'-2''
Bedroom (1) Opt1: 11'-8'' X 10'-1''
Bedroom (2) Opt.1: 11'-5'' X 9'-7''
Bedroom (1) Opt.2: 12'-4'' X 12'-4''
Bedroom (2) Opt.2: 11'-8'' X 10'-2''
Bedroom (3) Opt.2: 10'-8'' X 11'-1″
Here is another Colorado, constructed from the original model in our Classic Series...pictured in fall and winter: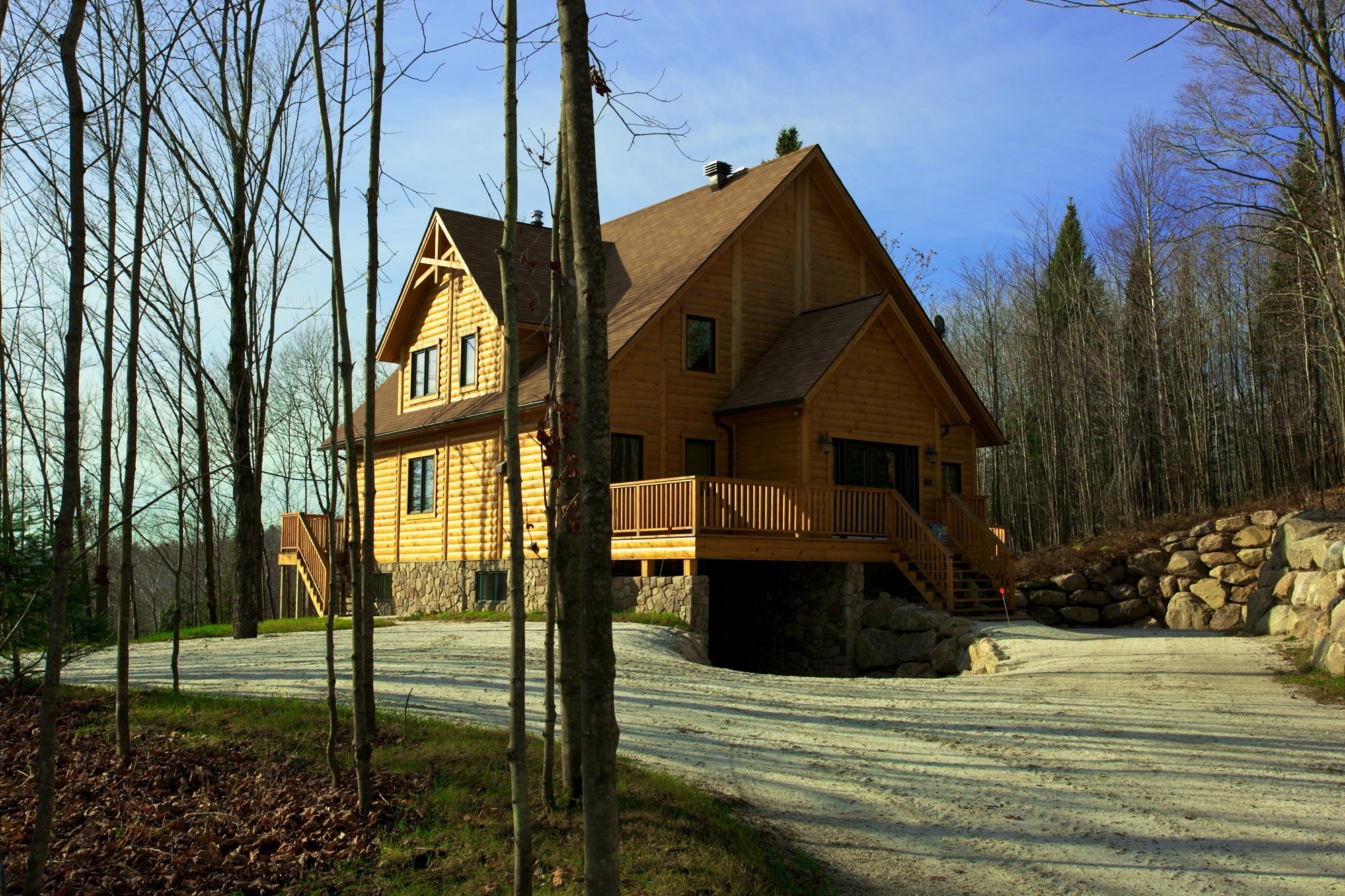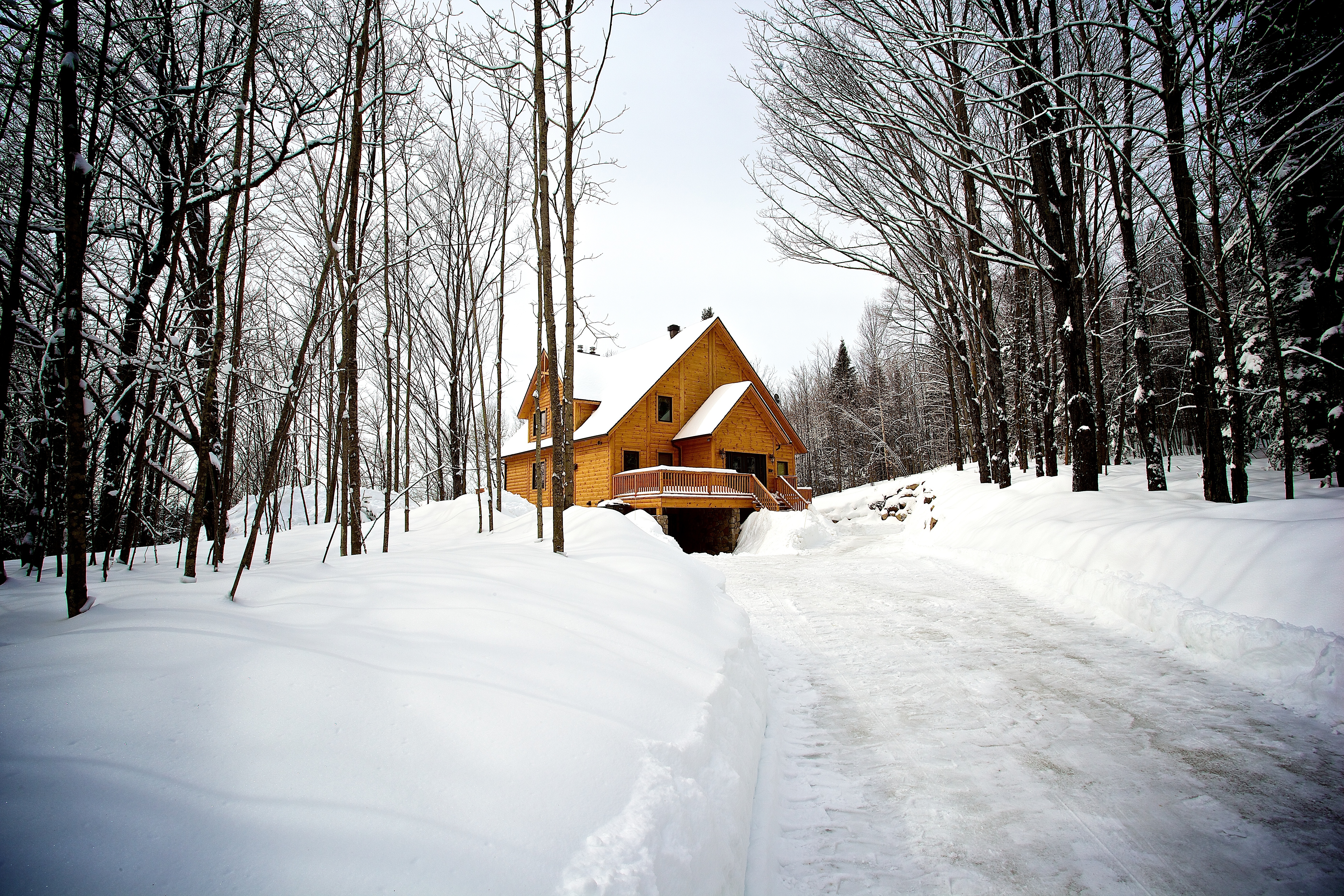 You can download the full Colorado floor plan here.
To get a quote on your own Colorado, or any other Timber Block home, contact a Timber Block Home Consultant today.
The benefits of building with Timber Block
Timber Block uses a panelized home building system. Using Eastern White Pine for each and every home constructed, all walls are injected with a high density polyurethane insulation, resulting in an R30 wall. (R36 is available as an upgrade.) A tight thermal envelope, and the high R values ensure a highly energy efficient home that keeps everyone cool in the summer and warm during the cold winter months, without the homeowners having to worry about skyrocketing energy bills.
The unique home building system also means the client can build their home anywhere, and move in faster. Timber Block walls assemble in hours and the homes are dried in within days. Timber Block is proud to be a partner of Mike Holmes - with every home being "Holmes Approved". Learn more about Timber Block's partnership with the Holmes Group, and the Mike Holmes Inspection Program.