There's no question the Craftsman style is proving to be a look that is never going to fall in popularity anytime soon. With qualities and features that stand out, and floor plans that accentuate the architectural beauty of the craftsman style, plus a whole bunch of character, it's no surprise to see another Craftsman home be named Home of the Week. This is the Aster.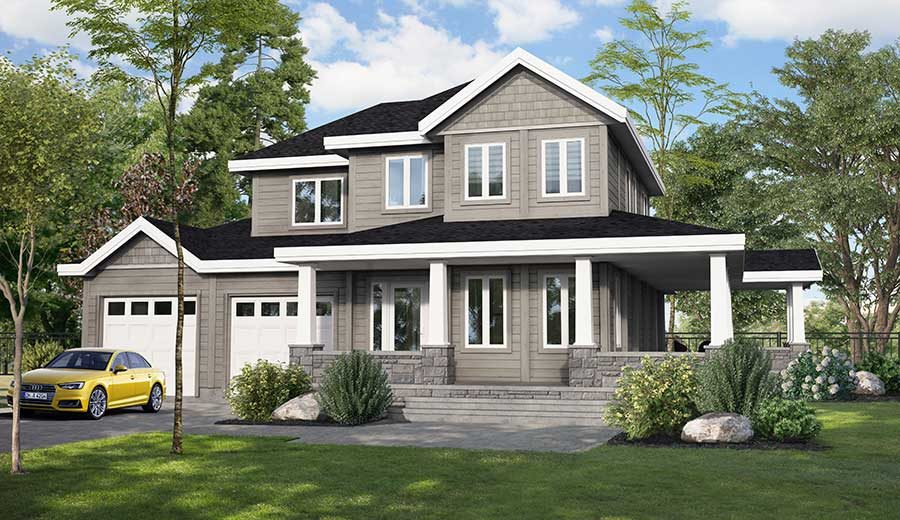 The Aster - front view
The Aster is just over 2,000 square feet. Here's a look at the dimensions:
Dining Room: 11'6″ x 15'6″
Kitchen: 11'6″ x 12'10"
Living Room: 12'4″ x 16'11"
Bedroom-1: 12'5″ x 13'0″
Bedroom-2: 11'4″ x 14'4″
Bedroom-3: 11'4″ x 11'2″
Double Garage: 22'9″ x 22'7″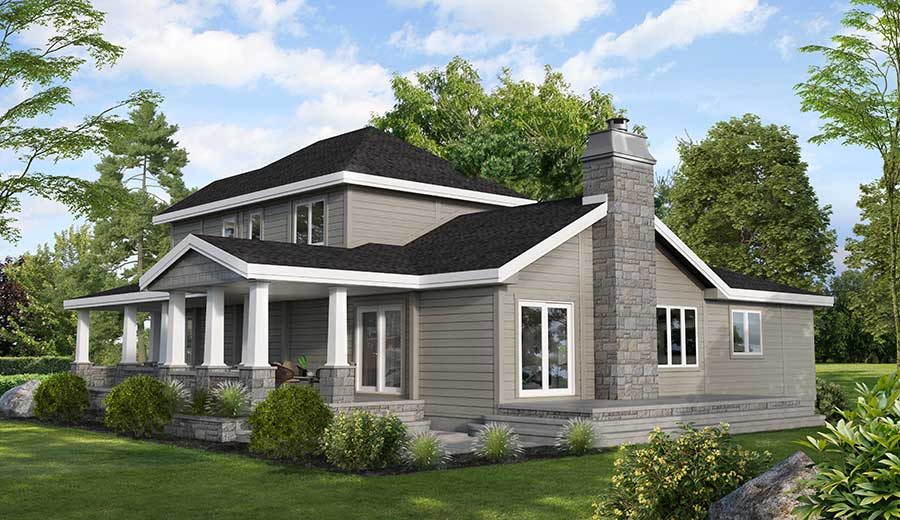 A side view of the Aster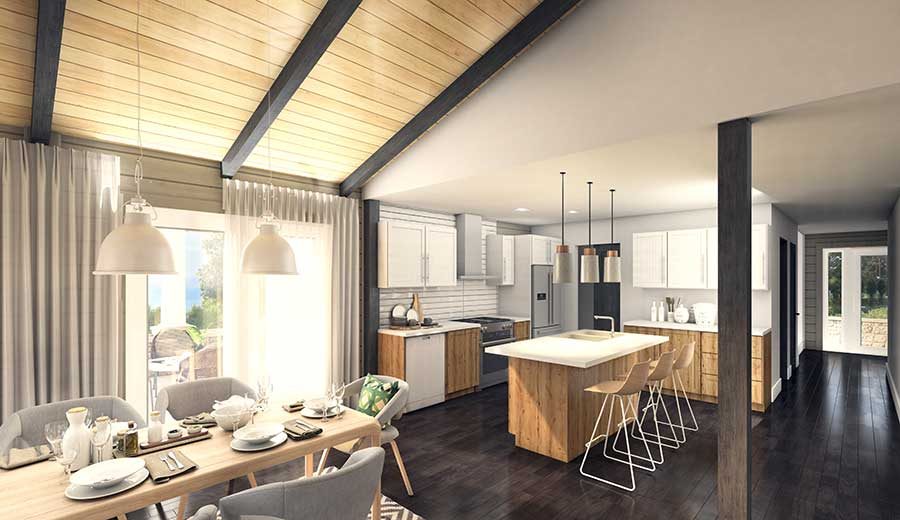 A look inside the man floor of the Aster, from the dining area leading to the kitchen.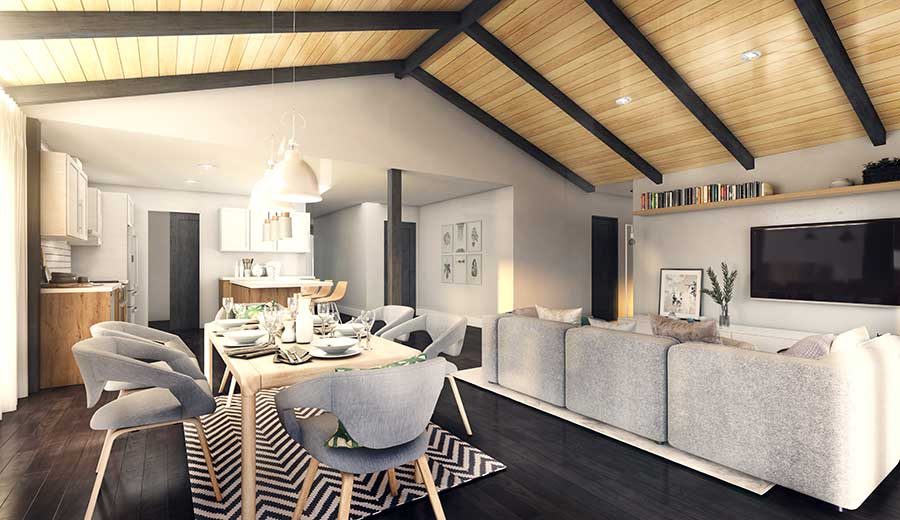 The living room connecting to the dining and kitchen areas make the Aster feet comfortable and welcoming.
Download Timber Block's Aster floor plan here.
Why Choose Timber Block?
Timber Block believes in designing and constructing homes that are ecological, environmentally friendly, highly energy efficient, and of the best quality. Though a panelized home building system - one that is unique to Timber Block alone - and in fact, is a patented and proprietary product, homeowners can choose a floor plan, make modifications if they want to - or have a home designed specific to their wants and needs. Timber Block homes are made with Eastern White Pine, and injected with a high density polyurethane insulation. The wood is stacked, bonded and thru bolted, and made into wall panels. The panels are delivered directly to the site, only when the foundation is prepped and ready, ensuring no damage to the walls at all. The walls are installed in hours, and the home can be dried-in within a handful of day, saving time and money. As for the interior work, all is completed the same was as most traditionally built homes. Timber Block offers a 15 Year Warranty on finishes and is part of the Mike Holmes Inspection Program - a third party inspection, stamped and approved by the Mike Holmes team. Timber Block is a proud partner of Mike Holmes with all homes being "Holmes Approved."
Learn more about the Timer Block way, contact a Home Consultant today.