Making the decision to build your own is a major milestone in your life. The thoughts, ideas and planning involved can be both exciting and intimidating all at the same time. Finding the perfect spot to build, ensuring you're getting everything you want in a floor plan, the colors, finishes and more. Here are a few questions you will have during the early part of your home building plans.
What price range do you build?
Timber Block homes are constructed utilizing our patented, system building process that results in a high quality, highly energy efficient home. The walls are assembled in hours, the home can be delivered anywhere in the world and are highly recommended from some of the top builders coast to coast. We have some of the industry's top experts on staff to help you through the process, including pricing. To get a quote on any of our models, or a custom design, contact Timber Block for a quote.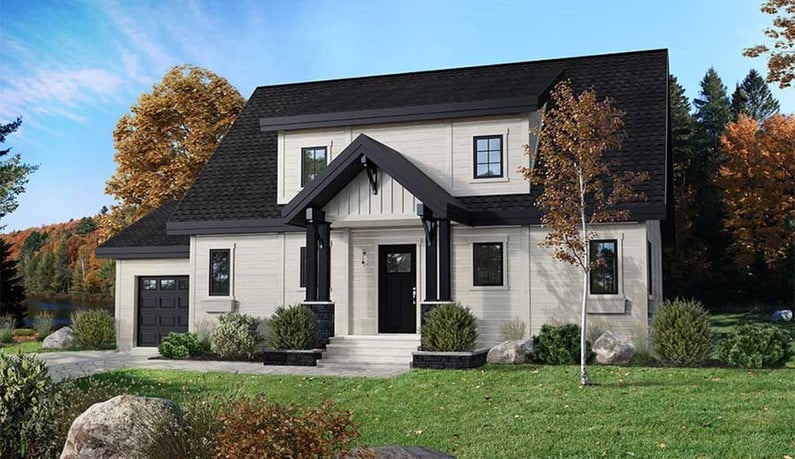 How many homes has Timber Block designed and manufactured over the years?
Timber Block is backed by over 40 years of construction history, leading up to the construction of hundreds of homes in Canada, the United States - and because of our efficient flat stacking process - beyond.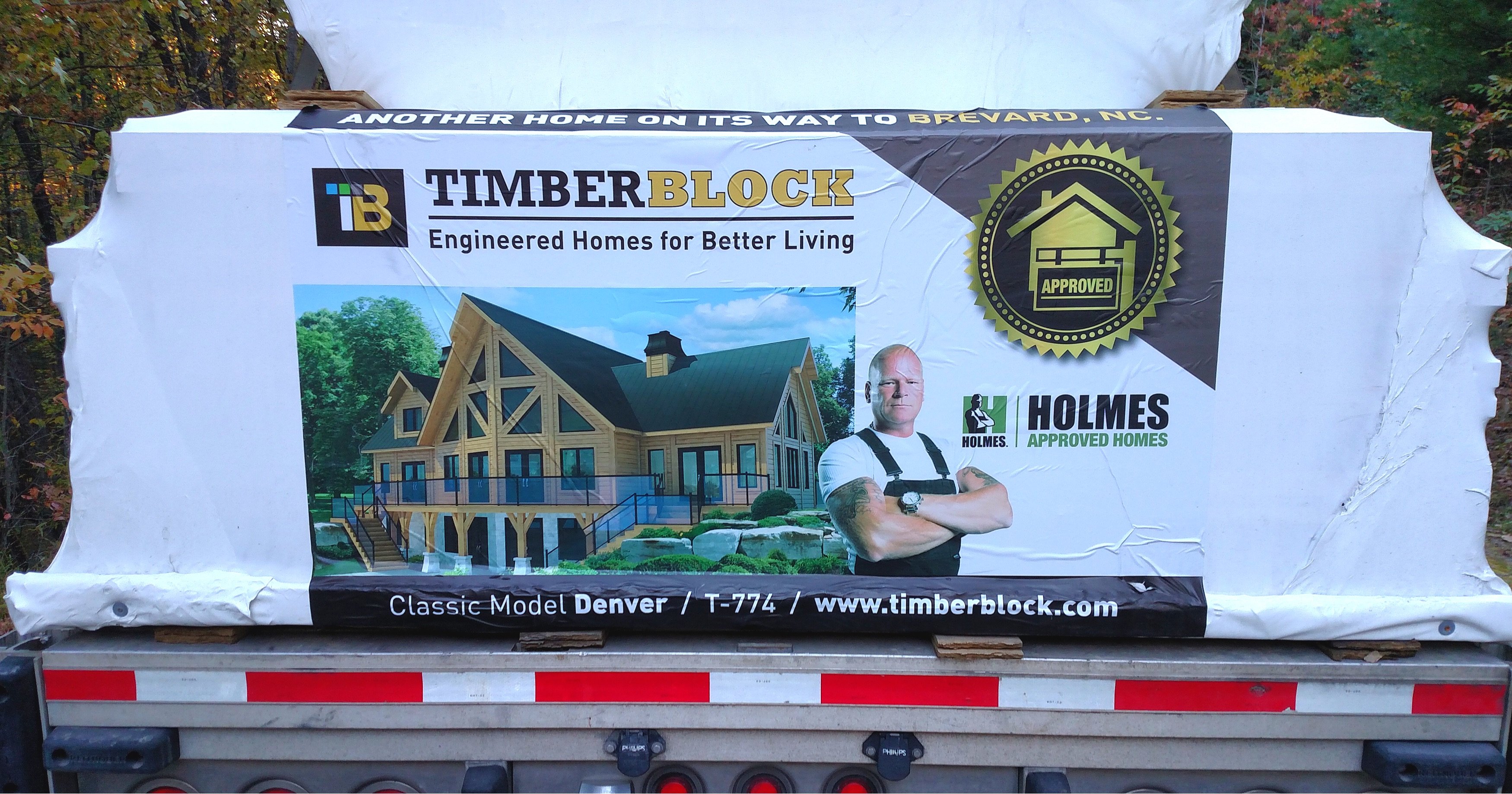 What in your philosophy makes you stand out from others in the industry?
Timber Block is very well-known for not just "keeping up" with industry standards, but going above and beyond. For example: When R-30 wall insulation became almost mandatory in many areas, we developed an R-36 insulated wall. We've also introduced a 15-Year Finish Warranty, and are a proud partner of Mike Holmes.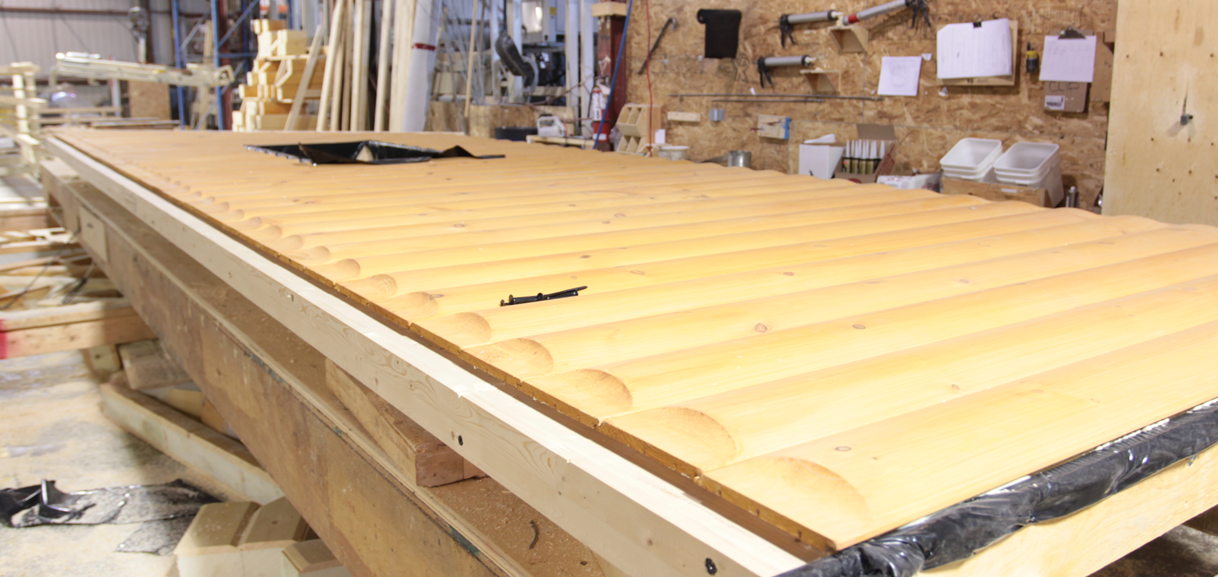 What achievements or awards has your company made?
Our company has been the recipient of several awards over the years, including 3 NAHB Jerry Rouleau Awards of Excellence, the NAHB Global Innovation Award, Domus Award and more.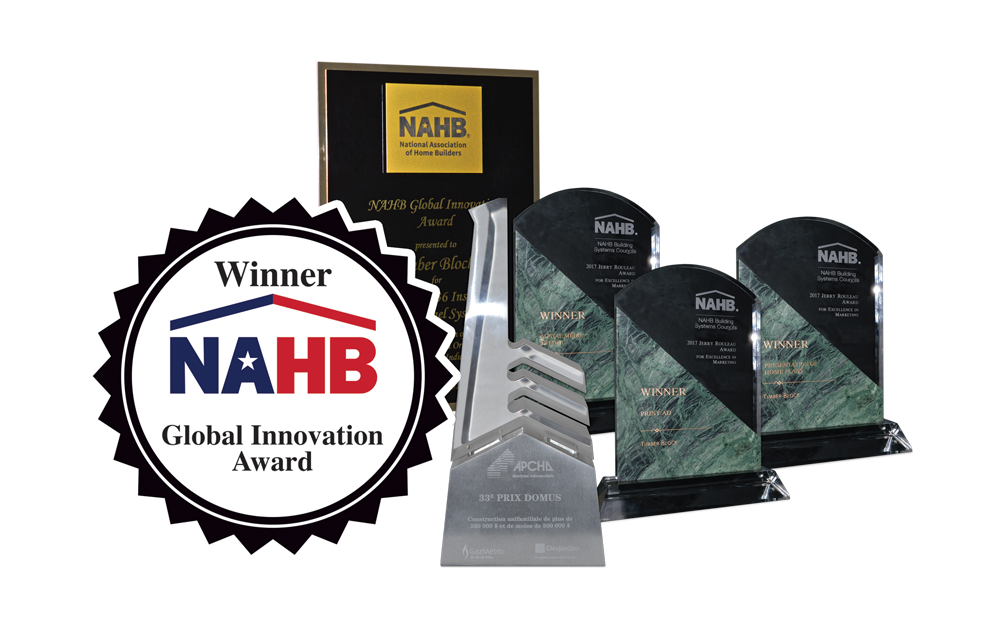 Do you build only from your stock plans, or can I customize, or even start from scratch?
Timber Block offers several sizes and styles of homes in the following series: Classic, Contemporary, Craftsman, Evolution and Vintage. However, we have had homeowners build a hybrid, mixing in classic and contemporary, or making changes here and there to blend styles together. The majority of our clients do customize their plan is some way, and we can design right from scratch - building from your dreams and ideas.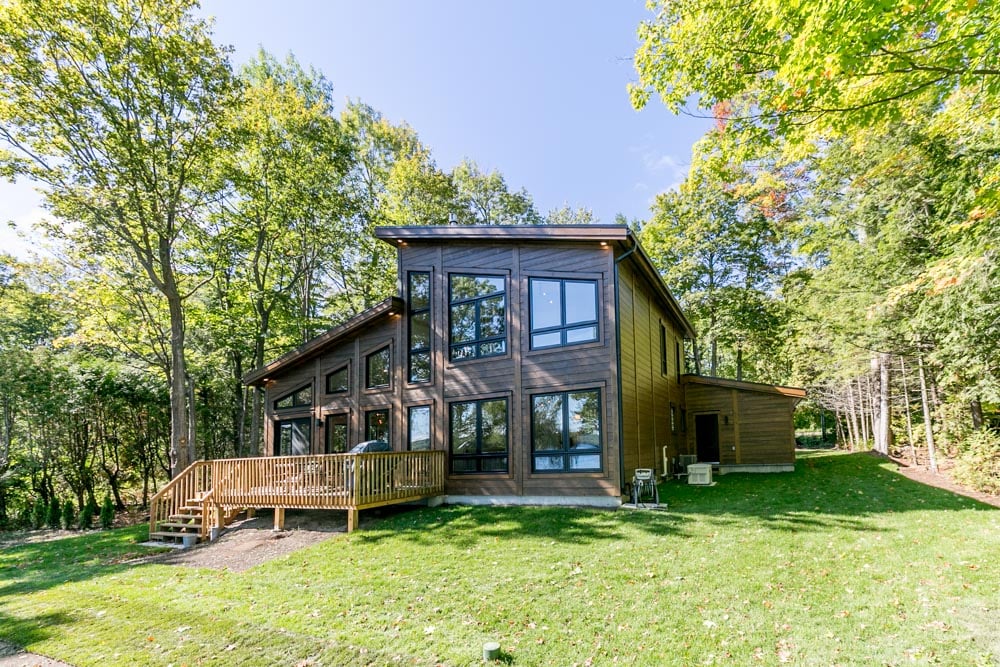 Do I get to be involved in the construction process?

100%. From the time you are in contact with a Timber Block Home Consultant, to the design process, construction and building process, wall raising, move-in and beyond, we are with you every step of the way.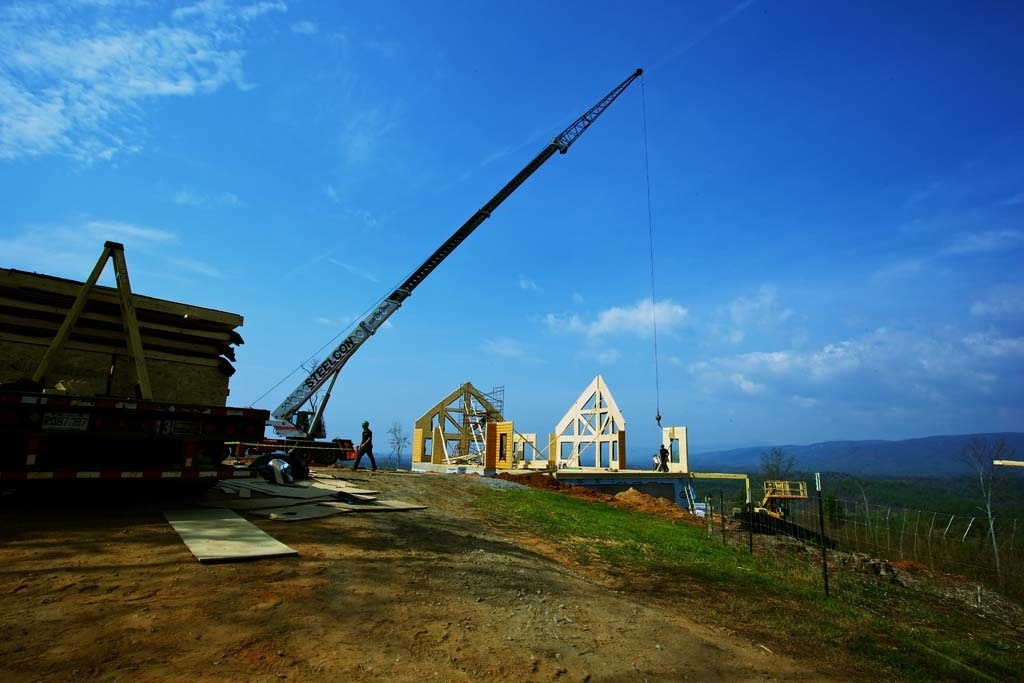 Do you have any inspection programs set?
Absolutely, and just recently, Timber Block integrated the 3-part Mike Holmes Inspection Program, which will be included in every single manufactured Timber Block home.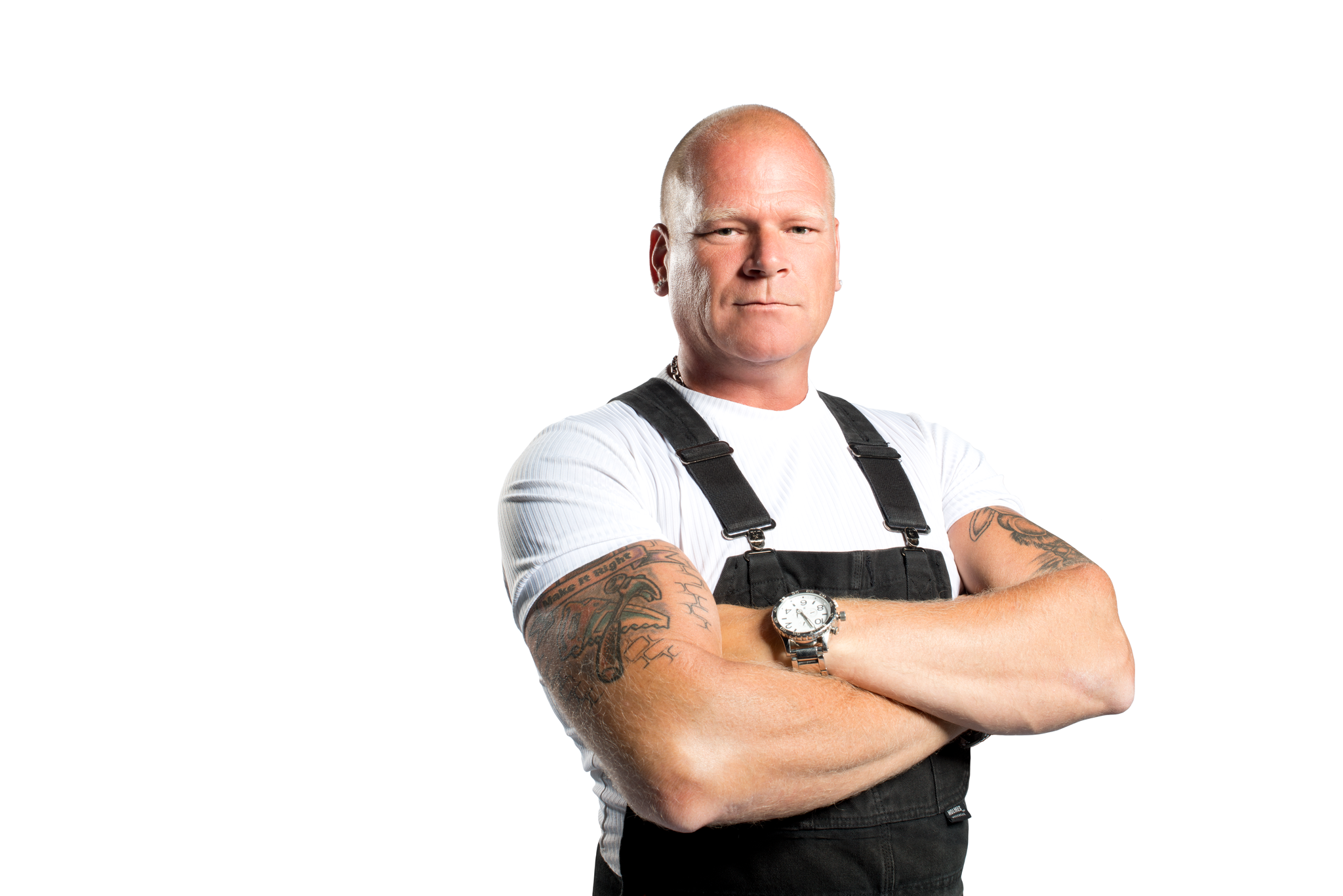 Can you help with other decisions I may not know about such as the best land to choose, loans or builders?
Timber Block has a long list of preferred builders, and will always be able to help guide you in the right direction. The construction loan process may be more simple than many may think! For land selection, each of our clients gets their own Project Manager as part of the Construction Concierge Service, which will also help point out certain aspects you may want to consider when purchasing land.
If you have any question that wasn't answered here, please feel free to fill out the form below, and we'll be sure to have your questions answered shortly.