For home builders and homeowners, the terms "settling" and "checking" are word hear frequently around the water cooler. This is especially true in the log home industry. While Timber Block homes are constructed using Eastern White Pine, they are not susceptible to either. We'll explain why, but first, let's talk about what these 2 words mean.
Here are the terms defined:
The "Settling" of a home
With a log home, settling is simply the loss of the height of the log "wall" over a period of time. Many traditionally built log homes can lose up to 1/2 of an inch or more...per foot. Most of the settling does happen in the early months of the new construction, but it's not unheard for settling to continue past 12-24 months.
Builders of log homes will almost always try to "leave room" in anticipation of the settling, but it's almost impossible to predict how much height loss will happen in one particular home.
Home "Checking"
Simply put, checking means the cracking of the wood as the wood dries, or the wood or logs see a change in the level of moisture.
Settling and checking are main concerns for anyone building a log home, because both can cause major problems for both the builder and the homeowner. Plus, these issues can become quite costly. Timber Block is very proud to be able to offer a gorgeous, highly energy efficient, classic wood home that will never settle or check.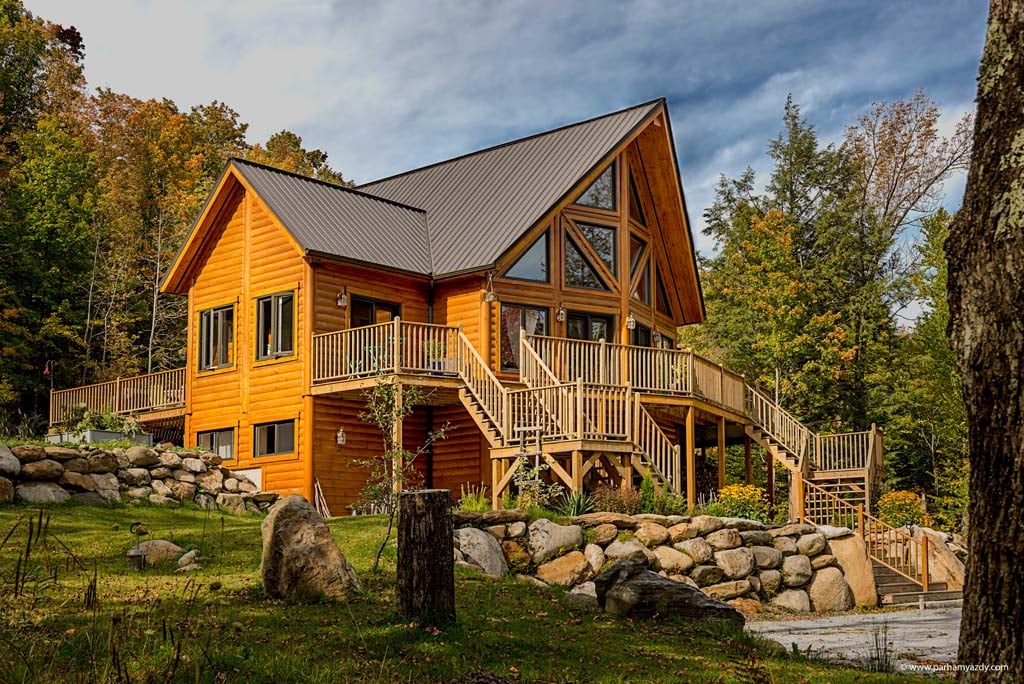 Why?
The wood we use is dried to an 8-10% moisture content. A traditional kiln-dried log will see moisture levels around 20%. This is a major difference as the core of the log could contain a significant level of moisture percentage depending on what the diameter of the log is, and what type of drying method is used.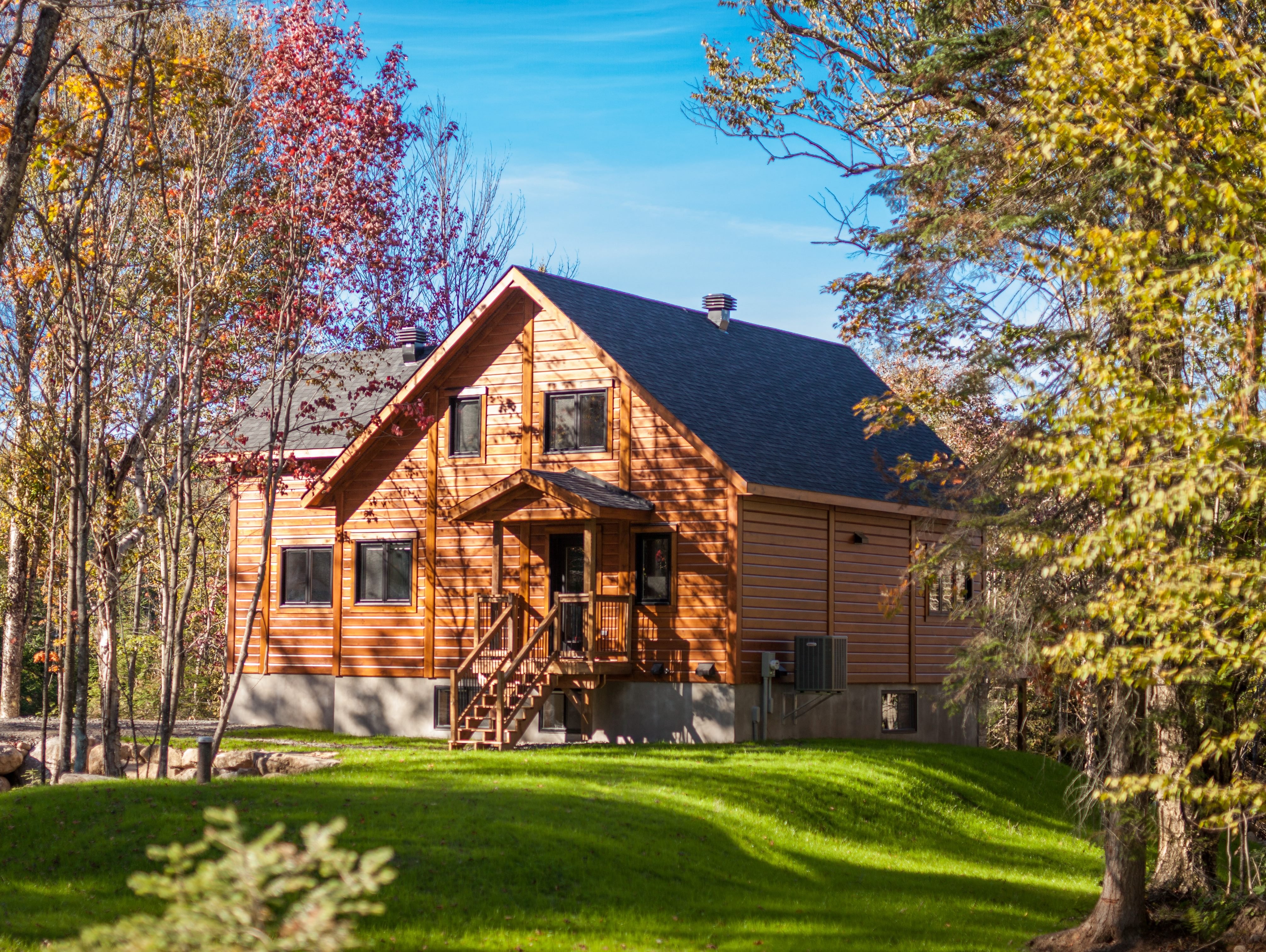 The cost of settling and checking
If the builder took the necessary precautions during the initial construction and left room for the house to settle, but it just wasn't quite enough, the doors and windows could start to not function properly. This could affect the staircases as well, which could end up having to be adjusted. Fixing any of these issues can become expensive and cause headaches.
With checking comes a ton of maintenance. Caulking will have to be done on a regular basis, and again, this can become severely costly.
The Timber Block process was designed for today's homeowner who wants the look, feel and smell of a log home, but not the maintenance. Our homes will never settle or check, leaving less worry for the builder and homeowner, and a pile of savings over time.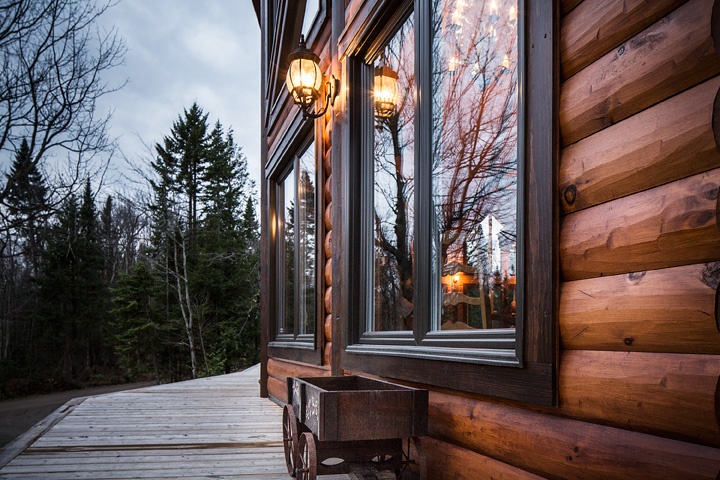 Head to Timber Block's photo gallery and check out our many styles and sizes of homes - models, floor plans and homes that have been constructed, across Canada and the United States.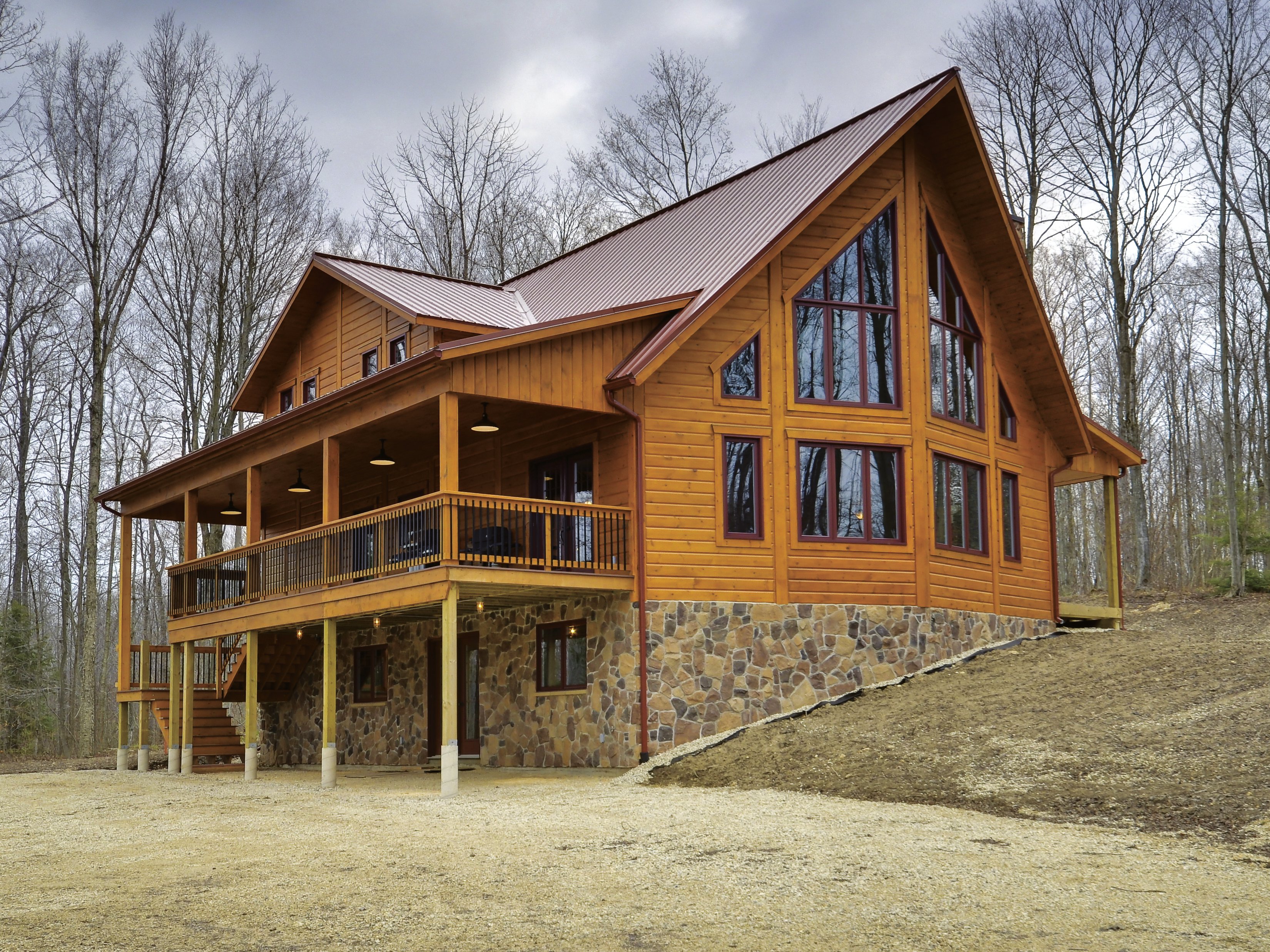 Want to learn more about Timber Block? Contact us via email or phone, or visit a model near you.