The open plan concept. Have you ever wondered exactly when the open plan design became so sought after and why?
Decades ago, many homes were designed and constructed with a more "basic" style of living. For example, the plans were simple, You had a hallway with access to the rooms off that hallway. Often, you'd see a bedroom here and there off the hallway, a bathroom in between with the kitchen typically located towards the back of the house.
Fast forward to the 70s. The formal style of living started to take a back burner and families were more open to entertaining, and preferred to live a more casual, easy and flexibly lifestyle. Soon, it was found that going even further and opening the kitchen to the living areas resulted in more flexibility, it was easier to watch the children at play while parents were busy with tasks, and entertaining was more simple than ever. In addition, while it seems the open plan may not feel as cozy, it turns out not to be true at all, and in many cases, can in fact be even more warm, welcoming and cozy. Your guests are gathered together, family members are in sight of each other, and the overall feeling was much more intimate.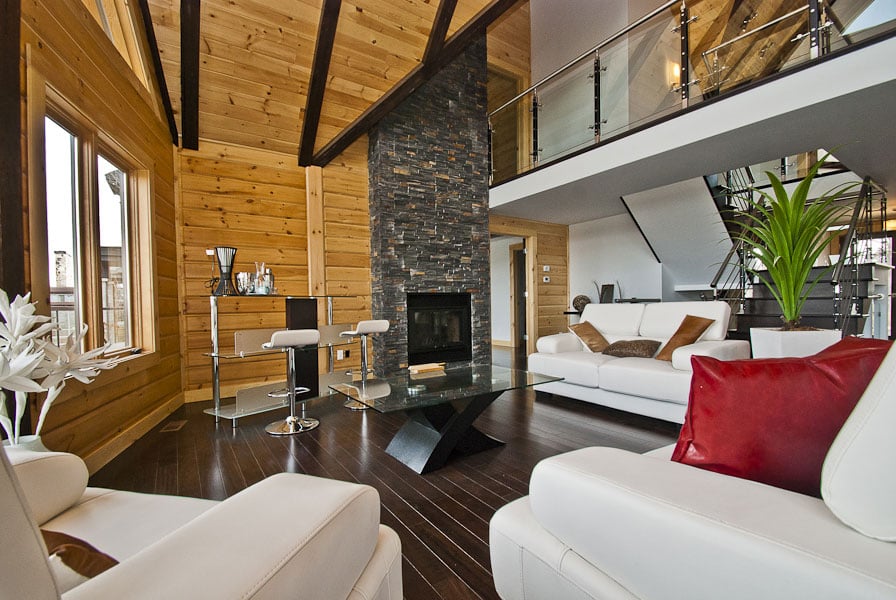 Today, flexibility has almost completely taken over. Timber Block Designer Josh Counter says the flexibility in design means that multi-use rooms are increasingly popular. For example, your kitchen opens to the dining room which opens to the living room, and may even flow into outdoor living spaces. "Simply put, minimizing the number of rooms by combining them adds more functionality per square foot," says Josh. He adds homeowners of today tend to take these combined rooms and scale them back. "People typically don't like to see large areas of wasted space or awkward nooks that can be difficult to utilize. To combat this, we scaled back and only create the space that is needed. This also creates a warm and cozy effect."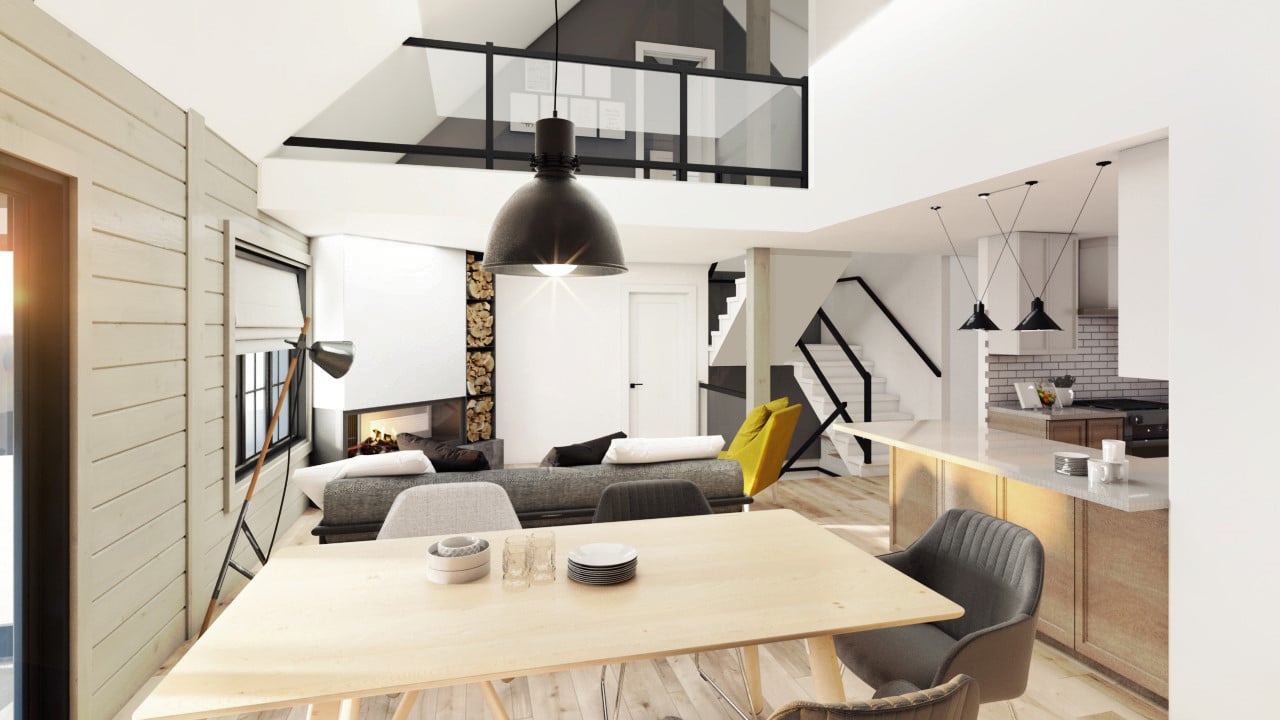 Looking forward, the open plan concept is adaptable to all styles. For example, while the Craftsman style home tends to have built in storage spaces, the rest of the main floor living area can be wide open, or somewhat divided by an eye-catching fireplace.
The same goes for the Classic, or log home style. Almost always, the open concept has been favorable, simply because most families building a cabin or cottage-style home are doing so as their second - or vacation - getaway, which tend to be constructed in places with beautiful landscapes such as lakefront or mountainside. In many cases, these homes will have cathedral ceilings, the loft open to below and a wall of windows with almost all rooms open to enjoy the view - no matter where you are.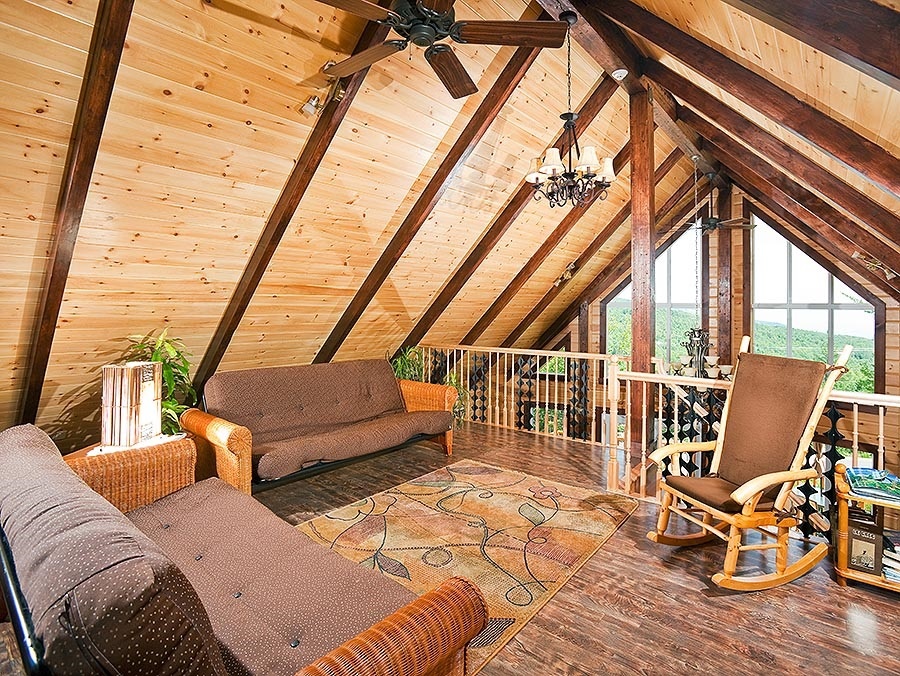 To see more Timber Block styles and designs, you can view our extensive line of plans in Vintage, Classic, Contemporary and Craftsman. You can also view completed homes, including full custom designs in the Timber Block Photo Gallery.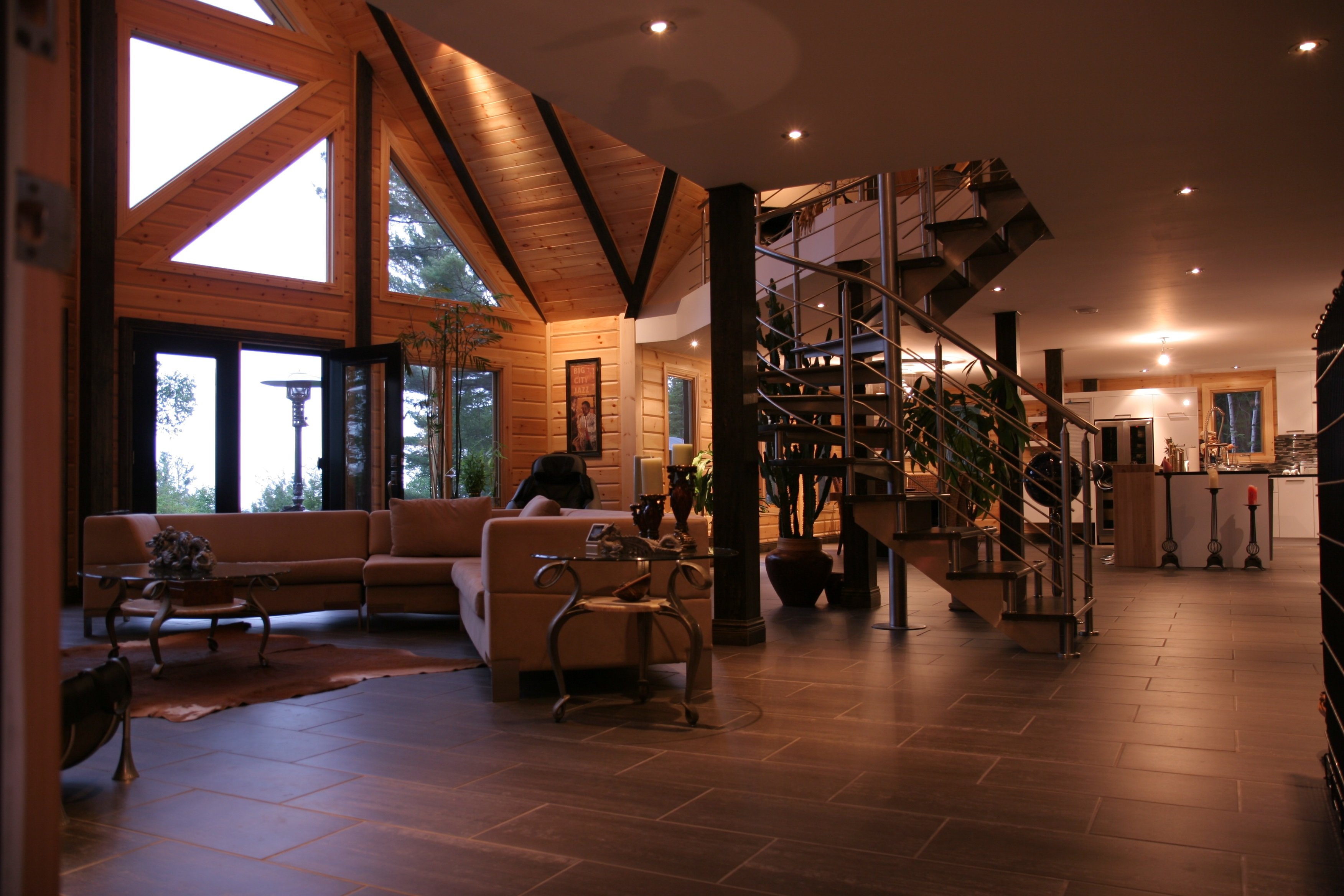 For more information on Timber Block's floor plans, processes, procedures or more, contact a Timber Block Home Consultant today.