We couldn't have asked for a better day to roll out the Red Carpet for Timber Block VIPs in North Carolina. This summer, Timber Block staff, industry experts and special guest speakers welcomed guests to the event, held at our model home in Connelly Springs, North Carolina.
The day began with a Meet and Greet with highly respected contractor, TV personality and Influencer Mike Holmes. Guests were then treated to a catered lunch and refreshments followed by informational presentations by Mike Holmes, Timber Block's Vice President of Sales and Marketing David Bond, Project Manager Curtis McCurry, Dan Thomas-Grant from Exponent Solar Energy and Sustain Charlotte's Dr. Brett Tempest.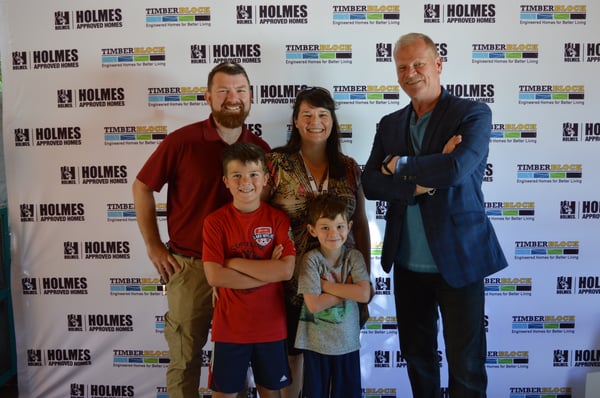 Guests were able to learn more about the importance of sustainable construction, the benefits of solar energy, the overall home building process and specifically - Timber Block's panelized home building system.
Project Manager Curtis McCurry talked about all aspects of the Timber Block process, including his own early experience at Timber Block. "When I came to work here a few years ago, there was crew of 5 guys that put up the walls in one day. Five guys. One day, NO dumpsters on site, because there was NO waste. This is off-site building that is constructed in a factory in a controlled environment. This is part of Timber Block's commitment to sustainability. We are not contributing to that 30% that is construction and demolition waste in our landfills."
Curtis also touched on the many certification programs, all which lead to one factor....the type of thermal envelope. "We've got you covered. Closed cell polyurethane foam in an R-30 as a base. Green Technology is in Timber Block's DNA. It's who we are."
Stay posted. We'll hear more from Curtis on Timber Block's mandate, values, processes and procedures over the next few weeks.
Dan Thomas-Grant from Exponent Solar Energy talked about how important sustainability is in home building. "Timber Block build incredibly energy efficient homes. They're about building you the best home. They're about sustainability so you can build your dream home and live in it for years, If you can hand that down to your children - a home that stands for a long time - plus it's super energy efficient, it's going to cost you less to run that home. From a solar standpoint, this allows you to put in a smaller solar system...because you've invested in the best."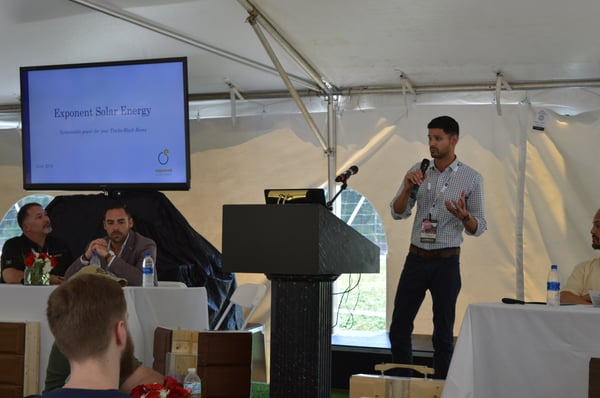 Part of the day's festivities included a celebration of Timber Block North Carolina's new turnkey services. To find out more about the new Turnkey Services offered in North Carolina, call 866-929-5647 or email infonc@timberblock.com.
The day finished with guests touring our Denver model, visiting with Timber Block designers, home consultants, marketing and admin staff, plus Timber Block suppliers and partners.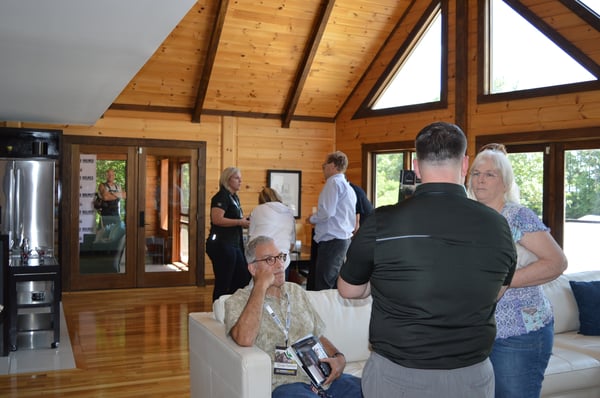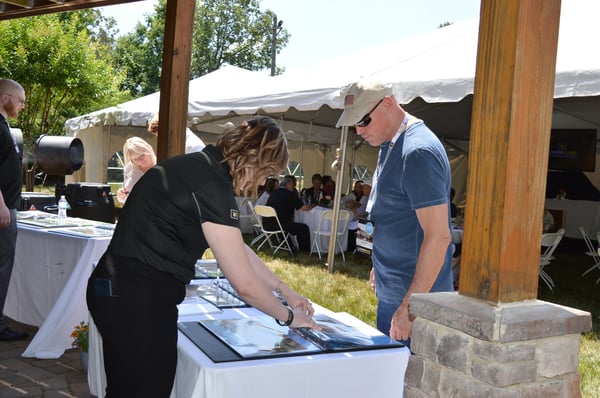 Finally, you can hear what Mike Holmes had to say about Timber Block, as he will be featured on a segment on Charlotte Today airing this week. We'll post the segment right here on the Timber Block Blog following the air date.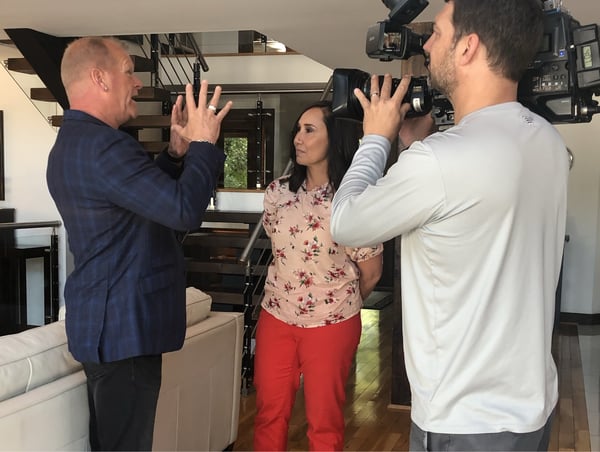 About Timber Block
Timber Block is backed by over 40 years of construction history and is proud to design some of the most beautiful engineered wood homes in the world. With a focus on ecological, sustainable, green construction, Timber Block is proud to construct homes that are highly energy efficient, the highest of quality and are safe and comfortable for families for years to come.
Timber Block homes include R-30 wall insulation as a standard build. This, along with a tight thermal envelope ensures the energy efficiency. Our flat stacking process allows Timber Block homes to be delivered all over the world and assembled in hours.
Timber Block is proud to be a Holmes Approved Home, a Holmes Approved Product and a Holmes Approved Builder, and has now adopted the Mike Holmes Inspection Program - a certification program which includes 3 steps, signifying the level of quality of each and every Timber Block home constructed. You can download a free copy of the program below.
To learn more about Timber Block homes, including our processes and procedures, our partnership with Mike Holmes, any of our locations and more, contact Timber Block today: