Timber Block makes your home building process easy, thanks to the simple 7-Step Building Process. Over the last few weeks, you've watched us focus on Steps 1-5. Today, we're talking about Step 6: Lighting and Windows! (Scroll down for more on Steps 1-5).
We cannot stress the importance of this step. The choice of both lighting and placement of windows is absolutely crucial.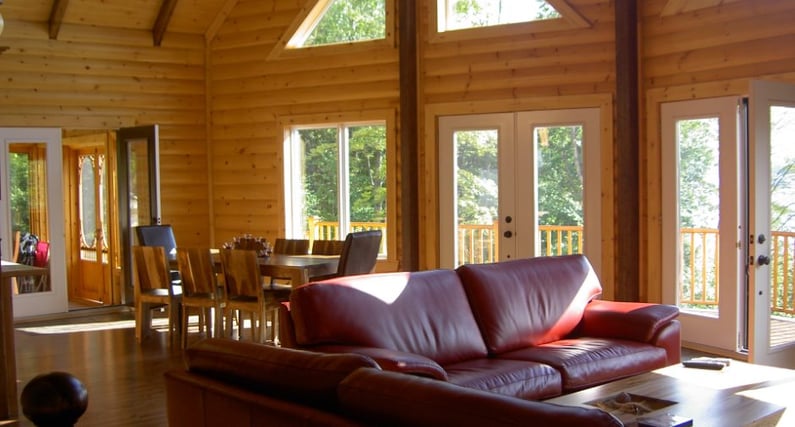 Windows
*Lighting
Large, plentiful windows in your home has so many benefits. FIrst, allowing natural light in is SO good for you. It's been proven that natural light helps people to be more calm, happy and more productive. Natural lighting can also stabilize your energy levels. In fact, studies show natural light can help those who suffer from Seasonal Affective Disorder. On top of all the benefits of an abundance of windows, you get to enjoy your view!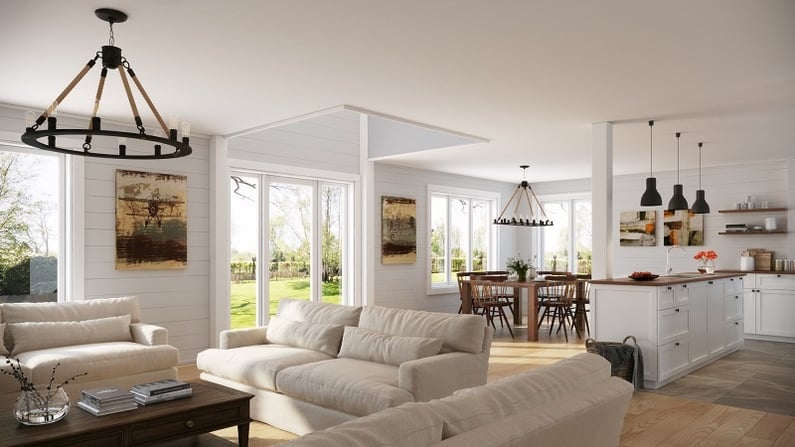 *Placement
The placement of your windows - and your home in general - is very important. Talk with with Timber Block Home Consultant, along with your Timber Block Project Manager, team and builder to help make these very important decisions.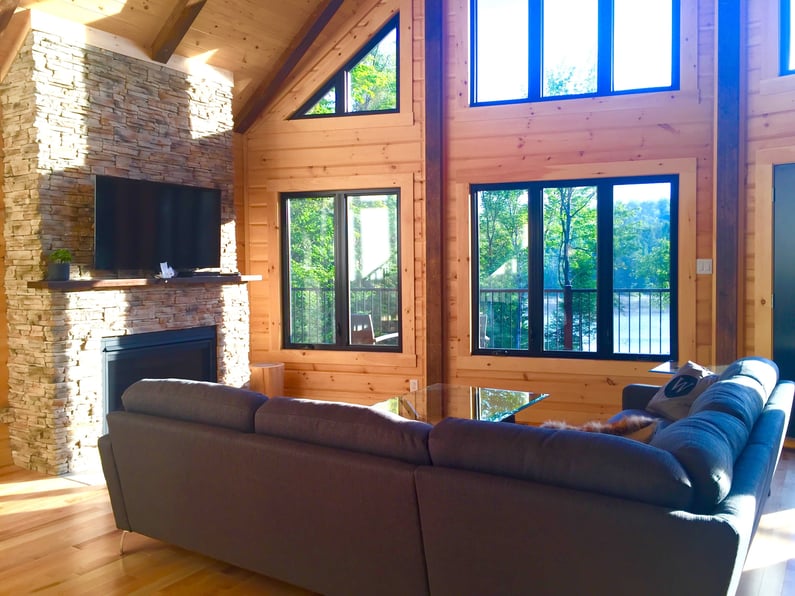 *Type
When you build a Timber Block home, you are guaranteed superior, highly energy efficient windows...all throughout your home. Plus, just like we can customize your home to meet your needs and wants, we also customize your windows to suit your climate! Your comfort is important to us.
More: The windows are included when you purchase a Timber Block home. Your windows are Low E and argon filled.
What is Low E? Basically, it's a filmed inside your window panes that helps reflect infrared light to keep the inside in the winter and outside during the hot months! An added bonus: It will help keep your furniture and carpets from fading.
What does Argon filled mean? It's a gas, which is placed in between the window panes. The result is more insulation.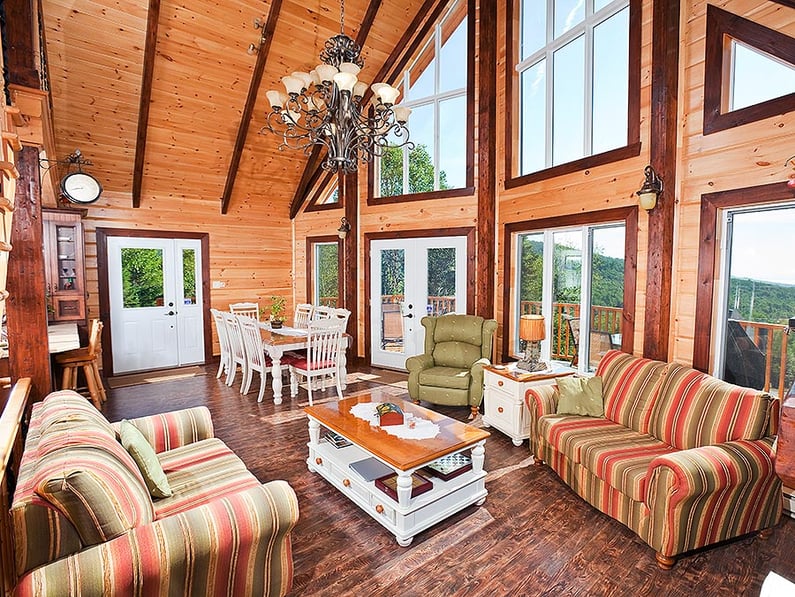 INTERIOR LIGHTING
The choice and placing of your light fixtures are also very important. For example, you may want to focus on certain rooms. For example, you may spend the majority of time in the kitchen and living rooms. Or the master bedroom: think about the lighting you may want in there. Dining areas? Dimmers are ideal. Finally, the light bulbs you choose will have an impact on the lighting setting, and of course, the level of energy efficiency. Again, your Timber Block Team of experts can help you with this. Want more info? Contact Timber Block today. For Steps 1-5, click below.
Step 1: Choosing a Plan
Step 2: Integrating Home and Property
Step 3: Rightsizing and Planning for the Future
Step 4: Maximizing Efficiency
Step 5: Living Spaces